Go back to the list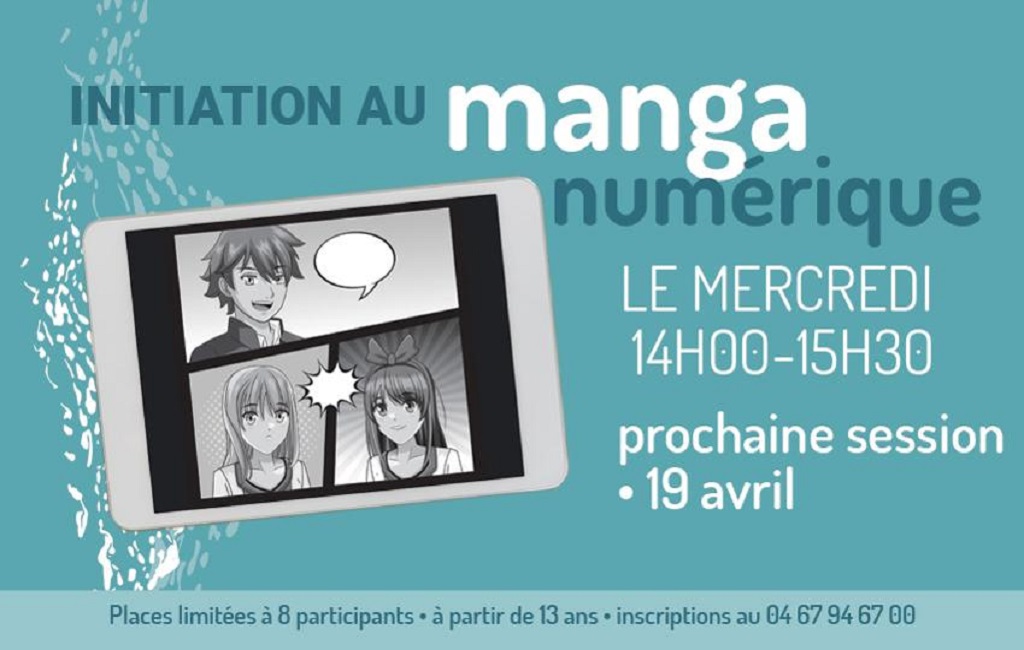 sit.selection.FMA
INITIATION AU MANGA NUMERIQUE
Programme
Initiation to manga drawing on digital support.
The manga, comic strip whose style and craze are no longer to present, joined the digital workshops of the MAG with initiations to the drawing of realized on Ipad.

In addition to learning about the digital tool, this workshop will allow participants to learn how to create a manga.

With the Procreate application, compatible with Photoshop, they will be able to learn how to manage layers, create brushes and use the advantages of digital technology (special effects, grids, shapes, etc.) to apply them to their drawings and manga plates thanks to the Apple Pencil.
Date / time
Wednesday 19 April
14:00 > 15:30
Practical information
MÉDIATHÈQUE AGATHOISE
Place du Jeu de Ballon

34300 AGDE
Further information
Free entry
Bookings compulsory
Go back to the list