Go back to the list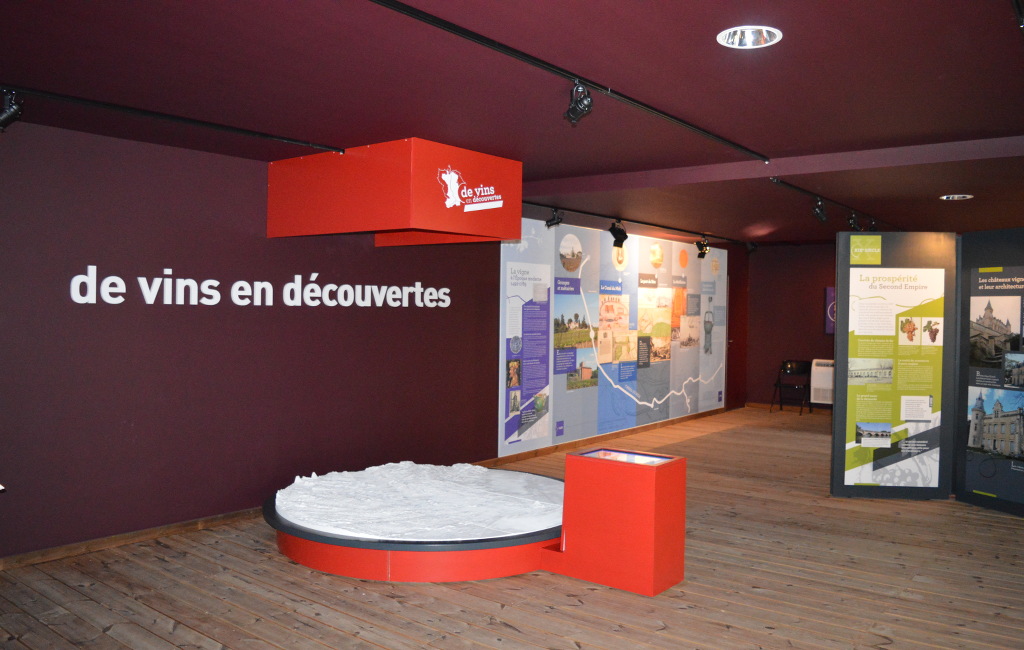 ESPACE DE VINS EN DÉCOUVERTES
A centre dedicated to the 2600-year history of wines and viniculture in the Mediterranean region of Hérault (moving picture show, electronic book, interactive map and wine tourism terminal…). Find the full wine tourism events calendar on their Facebook page.
This interpretation space is dedicated to the history of vines and wine-making in an area that encompasses 19 municipalities from the Communauté d'Agglomération Hérault-Méditerranée (urban area community).
Six historical sequences reveal how production techniques developed, estates were formed and organised, crises occurred during periods of expansion, architecture evolved, etc.
Explore the different media that tell the story through the centuries: an optical theatre, a digital book, a large interactive map and a wine tourism terminal.
Practical information
ESPACE DE VINS EN DÉCOUVERTES
Go back to the list