It's your first visit to the area and, naturally, you're wondering what there is to see and do…
Here's a selection of sites worth visiting, traditional places not to be missed, and treasures to explore and uncover. In short, our recommendations:
The marina
With its 3,100 moorings and modern equipment Cap d'Agde marina will delight recreational boaters as well as other visitors. This must-visit site, with its aquatic backdrop extending as far as the eye can see, is the ideal place for a stroll, some grocery shopping, a cocktail, ice-cream or spot of dinner.
It holds the "Ports Propres en Languedoc-Roussillon" (Clean ports in Languedoc-Roussillon) and the "Pavillon Bleu" (Blue flag) labels.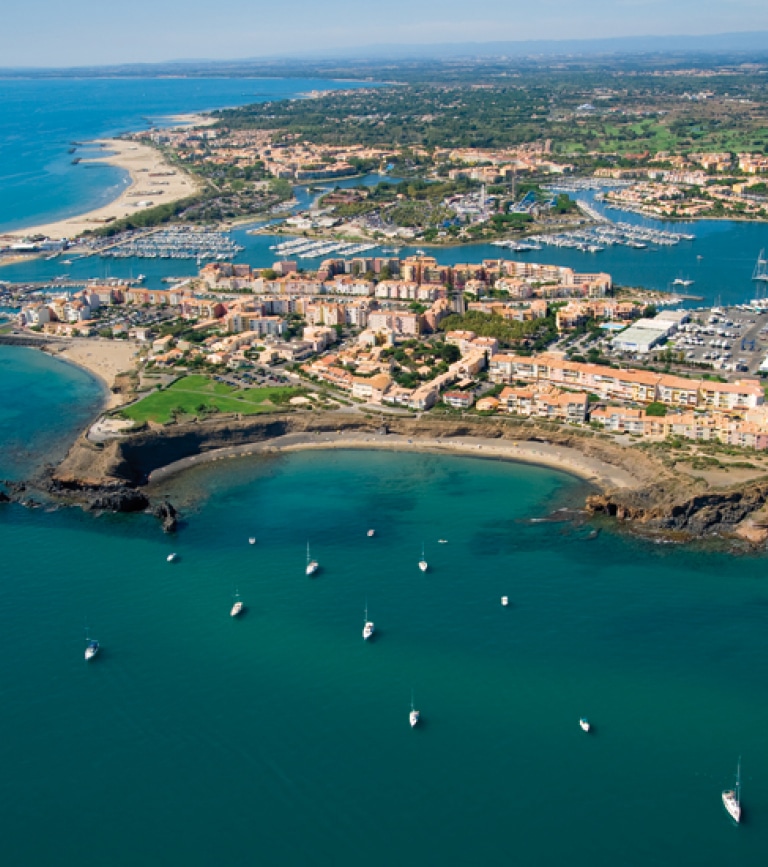 The volcanic cliffs
A unique and spectacular site!
The rocky coastline was formed as a result of a series of volcanic eruptions. Coastal erosion helped to carve out the Grande Conque beach as well as a series of small coves along the cliffs. The cliff top offers a clear, mind-blowing view of Cap d'Agde, the coastline and sea for a guaranteed "Wow" effect all year round.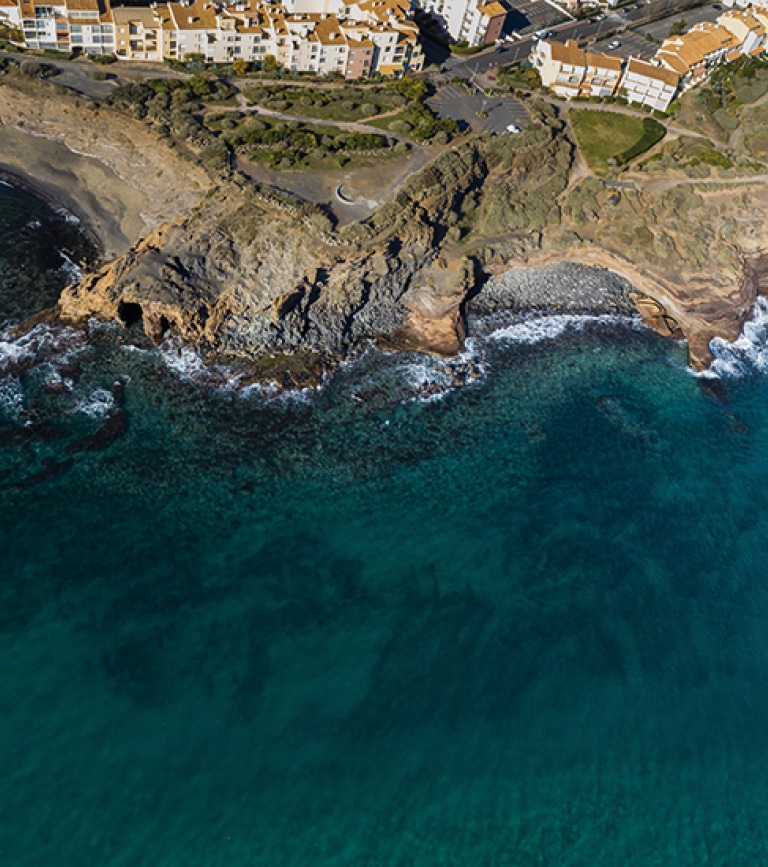 Pézenas and Molière
Pézenas is the "Town of Molière" and where he lived for several years. The town is proud of its Molière heritage and keeps his memory alive, holding celebrations throughout the year including dramatised tours, shows, plays, seminars etc. Pézenas, a recognised "Town of Art and History," boasts an exceptional architectural heritage with small cobbled streets, craft boutiques and wonderfully restored town houses.
Don't forget to try Pézenas's "petits pâtés" pastries or "berlingot" sweets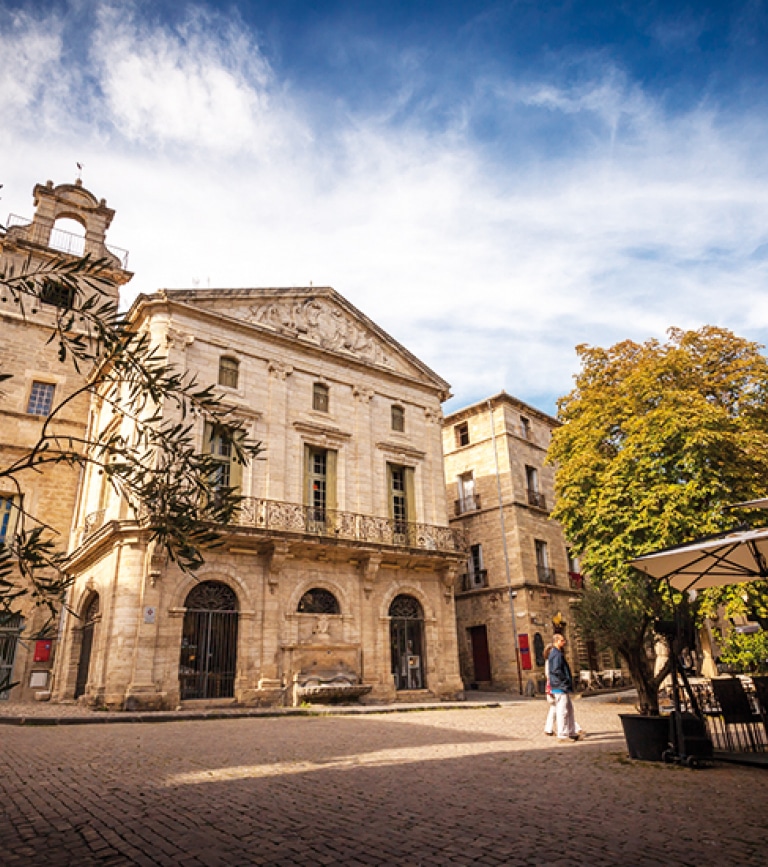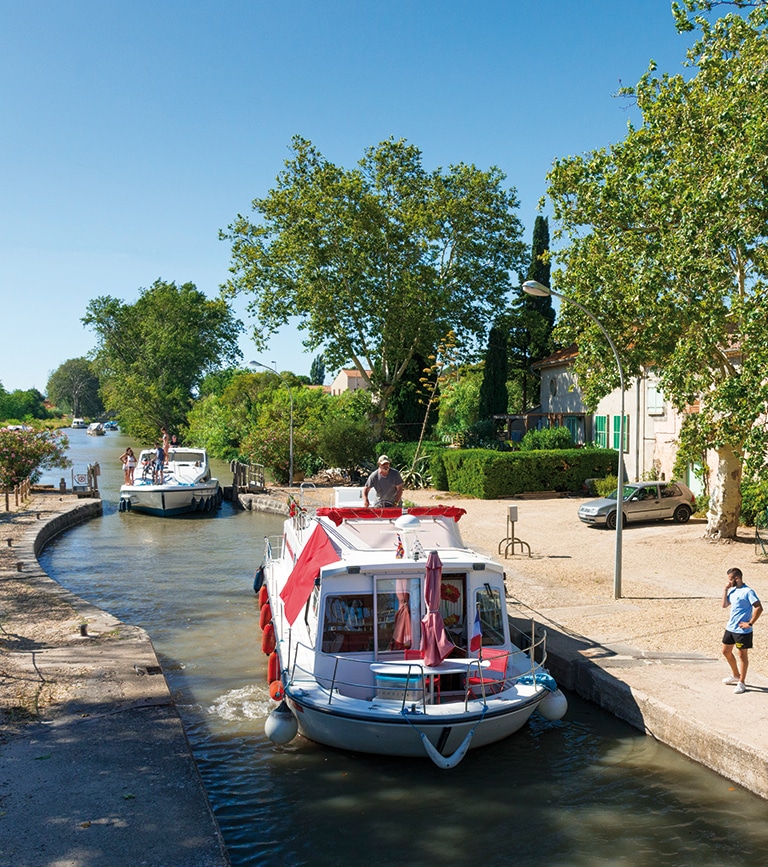 The Canal du Midi
The Canal du Midi is a 240 km long, UNESCO listed strip of water, linking Toulouse to the Mediterranean. It took 14 years to build but its architect, Pierre-Paul Riquet, did not live to see its completion. Its construction was a considerable achievement which required many engineering structures: locks, bridges, aqueducts, canal bridges, dams and a tunnel. It's the perfect place to enjoy a range of relaxing experiences: a walk or bike ride along the water's edge, boat hire or a barge trip etc.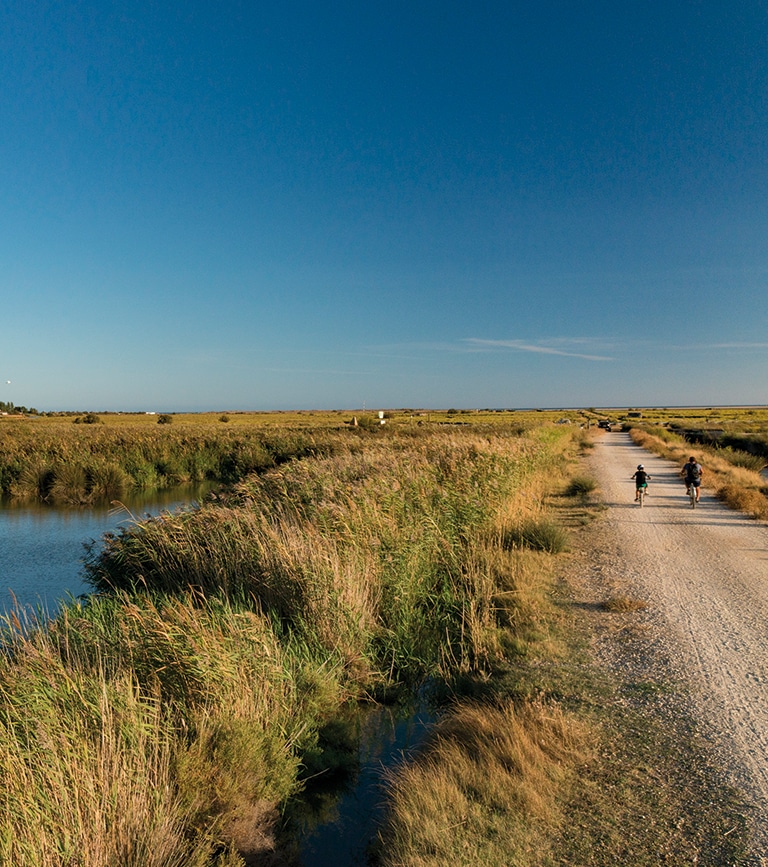 Excursions in the nature reserves
Nature is good for us Listen to the observations of naturalists and learn about the essential role played by the plants, trees, flowers and animals that surround us; or take one of the discovery excursions regularly organised at Le Bagnas National Nature Reserve and La Grande Maïre. A good reason to go green!
"Circulade" villages
Circulade villages are a type of fortified urban settlement which mainly appeared in the Languedoc region during the Middle Ages. The dwellings were arranged in successive circles around a central protective building: either a church or a fortified castle. So each circle of houses formed an additional defensive wall, designed to stop or delay the aggressor.
Caux, Nézignan l'Evêque and Saint-Pons de Mauchiens, with their undeniable architectural beauty, were all on built on this model. An excursion is a must!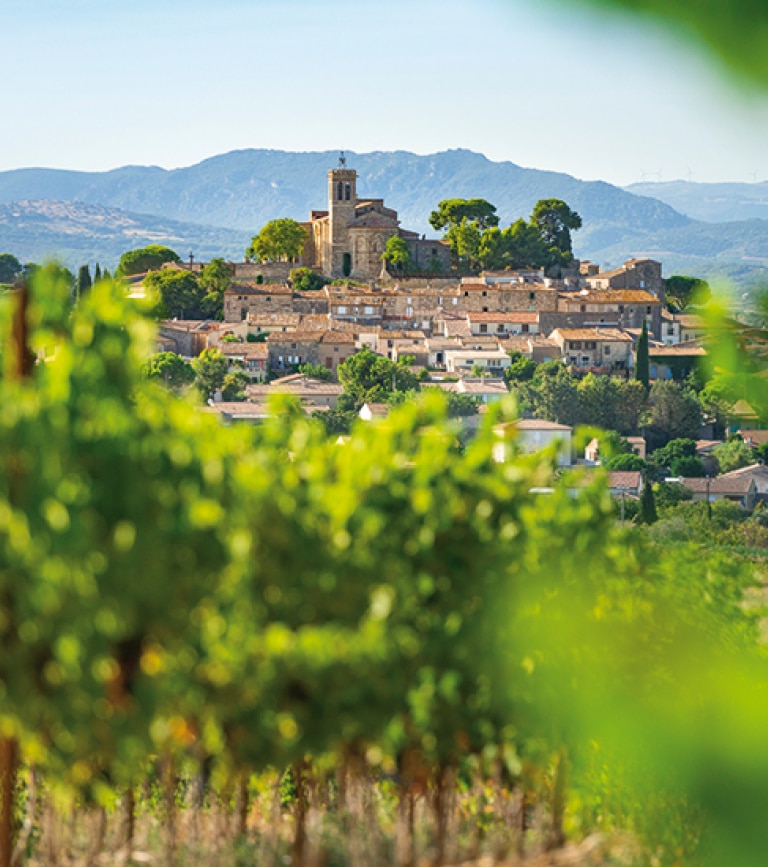 Lookouts and panoramic views
Our region boasts some remarkable look out points where you can enjoy a panoramic view of the entire area and admire the lay of the land. Orientation tables have been installed on site.
Head for these sites and immerse yourself in the history of the region's landscapes and its wealth of natural heritage!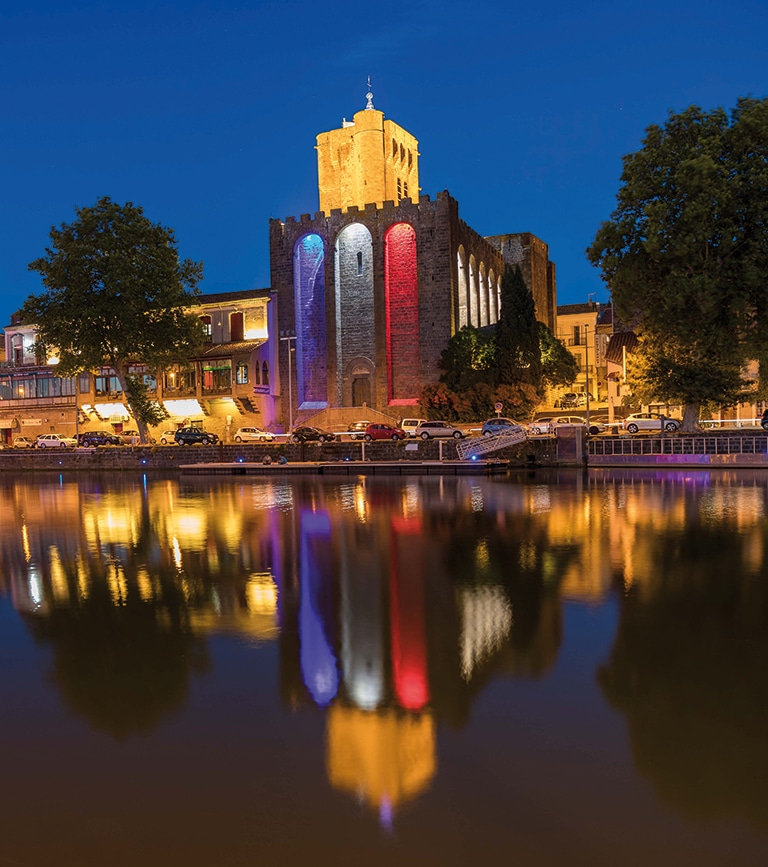 The Cathedral of Saint Etienne
The cathedral was originally a Carolingian church dating back to 872 but was fortified in 1173 with the addition of a keep, machicolations, crenellations, arrow loops and a rampart walkway. It has undergone numerous modifications over time.
Saint-Etienne Cathedral is a basalt stone Romanesque style building, with a 35 m high belfry/keep.
Inside you'll discover a few hidden treasures: the small Notre-Dame-de-Lourdes chapel, the original, Romanesque style, marble alter, the Canons' sacristy, the Carrara marble, Caunes-Minervois marble and Beaucaire limestone altarpiece, the painting depicting the stoning of Saint Stephen and the wooden, Baroque, polychrome organs.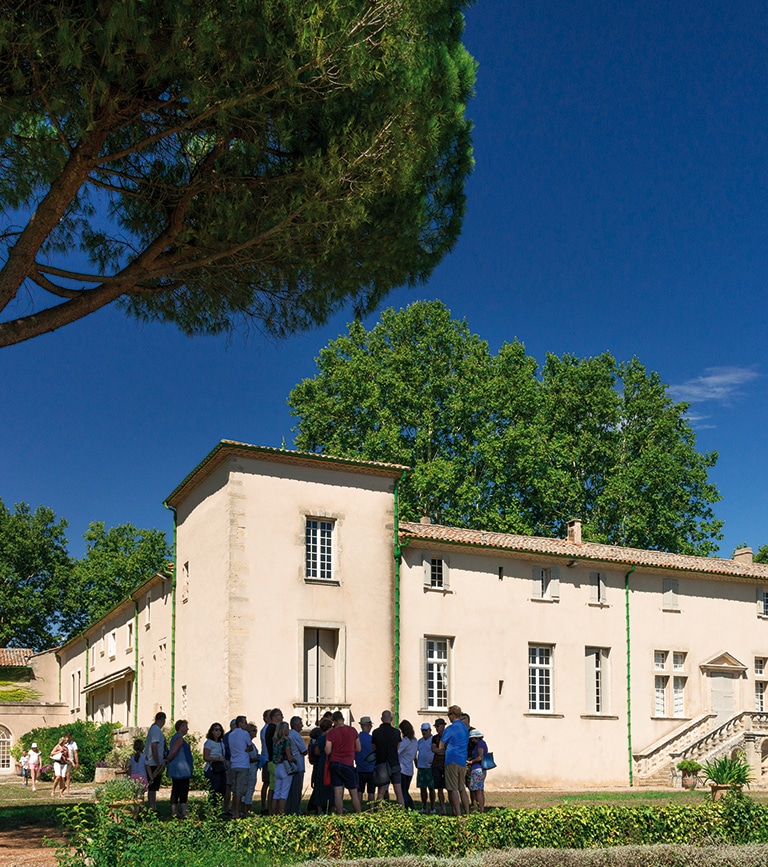 The vineyard estates
Follow the wine route and meet the wine-growers who will talk to you, with great enthusiasm, about their history, region and work.
Visit the cellars, wineries, stroll through the vineyards, learn about the different wine-making techniques, sample the wines and leave with your own bottle! An itinerary to be savoured like a fine vintage!
The outdoor art trail
This is a truly original trail in more ways than one. Firstly, there are 14 stone statues, positioned around the edge of the vineyards in tribute to wine-growing, and then you have the beauty and variety of the landscapes that you'll be visiting.
This unusual family hike ends with a free tasting-session and commentary at Montagnac wine cooperative.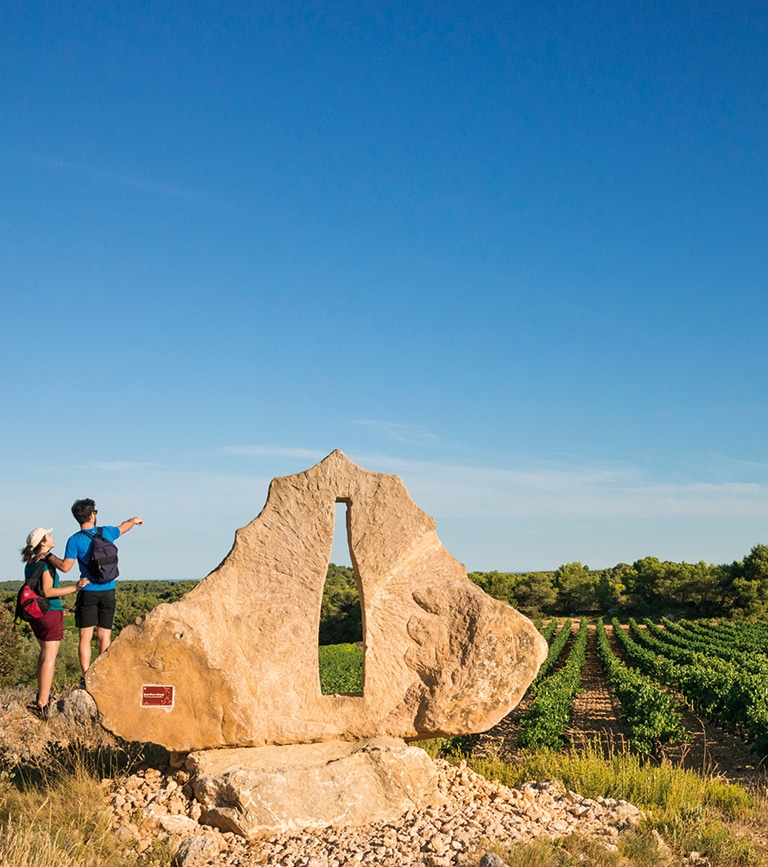 Craft and antique trades
You can't walk around Pézenas without stepping inside an antique shop or craft studio, hoping to unearth a rare, precious object or discover an original creation by a gifted craftsman: wrought iron worker, stone carver, cabinetmaker, carpenter, potter and mosaicist.
Don't miss the Maison des Métiers d'Art which exhibits works by 120 craft artists.
Crédit photos : A. Blanc – H. Comte – JC Meauxsoone – Maia – Adobe Stock – Saago – OTPVH