Vias
A natural, seaside paradise
Situated between the Canal du Midi and the Mediterranean, this typical village of Languedoc enjoys the good life all year round.
5 km of fine sandy beaches!
Enjoy relaxing at the beach, with your partner or family. The sea bottom slopes down gradually. Your children can play in complete safety, and the main beaches are maintained and supervised.
Paddle boarding, kitesurfing, windsurfing, jet skiing and tubing: choose from an extensive range of water sports, suitable for all, as well as various beach, sporting or environmental activities.
Close to the beaches are unspoiled lagoons, ideal for exploring with children during a guided tour, photo safari, walk or bike ride. You'll discover some unusual animal and bird life, including plovers, ibises, terrapins and Graslin dragonflies.
A charming village between the vineyards and the sea
The village, which stands between two extinct volcanoes, is built from basalt, a rock that serves to accentuate the elegance of the Saint-Jean Baptiste Church belfry which overlooks the village. Experience the Vias way of life, in the village squares and cool side streets, and take part in some of the local heritage events, held throughout the year: musical cruises along the Canal du Midi, vineyard escapes, the Stella Maris and Sant Joan de la Mar medieval festival, Vias en Jazz, "poulain" folk dancing, grape harvest festival and wonderful bike rides.
View the programme of events.
A range of leisures activities for all ages
Vias is home to the biggest fairground in France, a go-kart track with approved racing lanes, an indoor activity park open all year for younger children, and also an equestrian centre and a fantastic mini-golf course.
With 90 km of bike lanes, Vias accords pride of place to cycling!
The mountain bike tracks, located between the Canal du Midi, the sea and the vineyards, are suitable for both keen cyclists and family groups. Get on your bike, and ride for free with local clubs from Spring to Autumn.
Zoom on
A closer look at structural works along the Libron
Sailing along the Canal du Midi, or walking along its banks, alongside the vineyards… life doesn't get any better than this! In this oasis of calm, you can't help but admire the elaborate engineering structures designed to allow riverboat traffic along the canal when the Libron floods.
An ingenious and unique system of mobile aqueducts!
Our recommendation
The wine-growing region hides sumptuous estates.
Meet the wine-growers who will be delighted to tell you about their high quality work and sun-soaked terroir, as well as share their wines with you.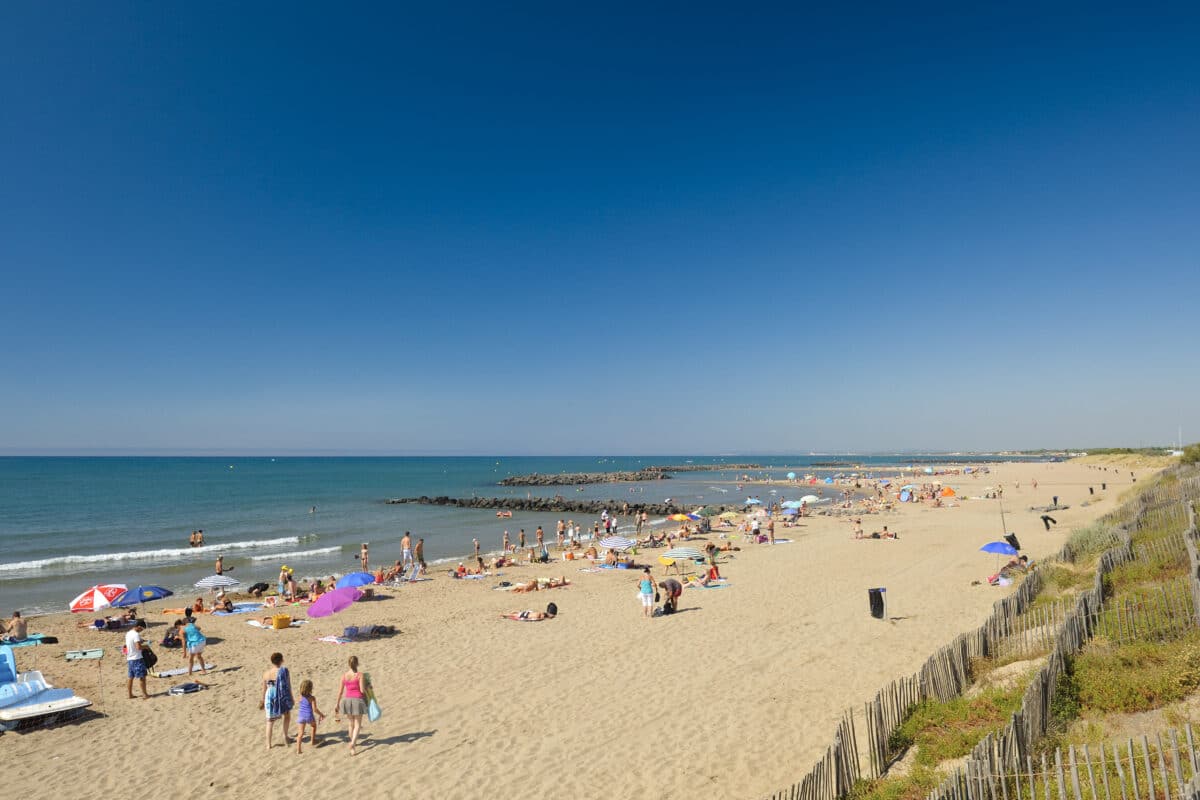 Address book
Tourist Office
Bureau d'information
Avenue de la Méditerranée
34450 Vias-Plage
Phone : 04 67 21 76 25
Email