" Jean Baptiste Poquelin may have been born in Paris but Molière was born in Pézenas !"
Molière is the golden boy of Pézenas. The time he spent in Pézenas bestowed great honour upon the town and left many memories. Through its theatre festivals, Pezenas continues to promote the love of comedy and language inspired by Molière.
Pézenas, a town inhabited by the "spirit of Molière"
It was in this beautiful town that Molière's career really began, thanks to his meeting with the Prince of Conti, the third highest ranking head of state.
In 1650, the Estates General of Languedoc met in Pézenas and the "L'illustre Théâtre" troop was chosen to entertain these officials.
Since then, the people of Pézenas have never forgotten Molière.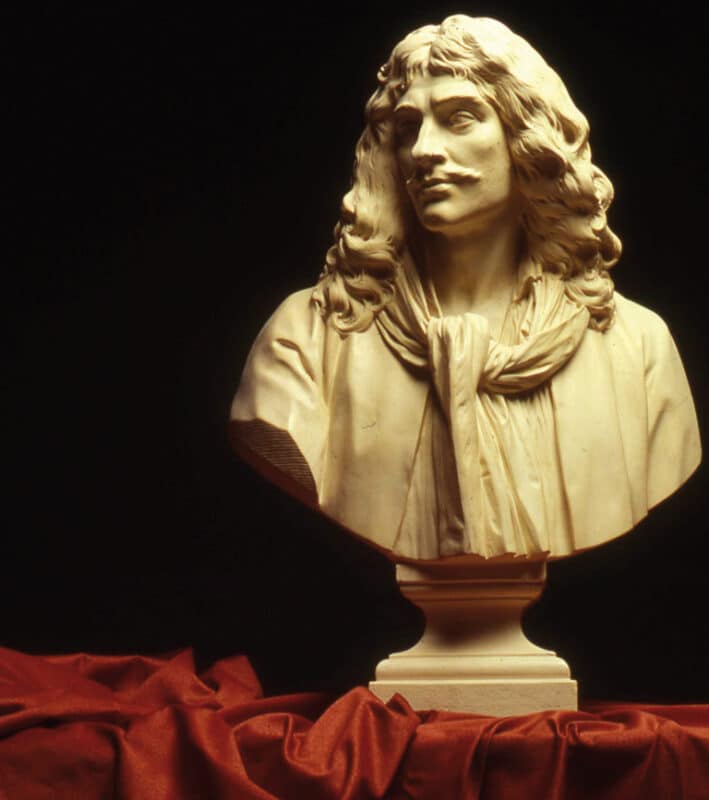 In the footsteps of Molière
Historic theatre
The theatre, which was housed in the chapelle des Pénitents Noirs (chapel of the Black Penitents), built in the late 16th century , was closed in 1947.  It reopened in 2012, after an extensive restoration programme, requiring nearly 15 years of research, collaboration and work. For more information
Since it's reopening, thanks to the draw of Molière's name and a strong programme of events, Pézenas Theatre has carved out a unique reputation, synonymous with productions of a high artistic quality.
Vulliod Saint Germain Museum
The Museum has several objects relating to Molière's stay in Pézenas, in particular, a rather strange oil painted medallion, depicting Molière as St John the Baptist, holding a copy of "Don Juan." But the most prestigious room, recently acquired through national funding, is the famous armchair "observatory" where he would sit when visiting his friend Gély, the barber, to observe the characters who would later appear in his plays. Also on display are splendid tapestries, furniture, works of art and a room housing a beautiful collection of ceramics.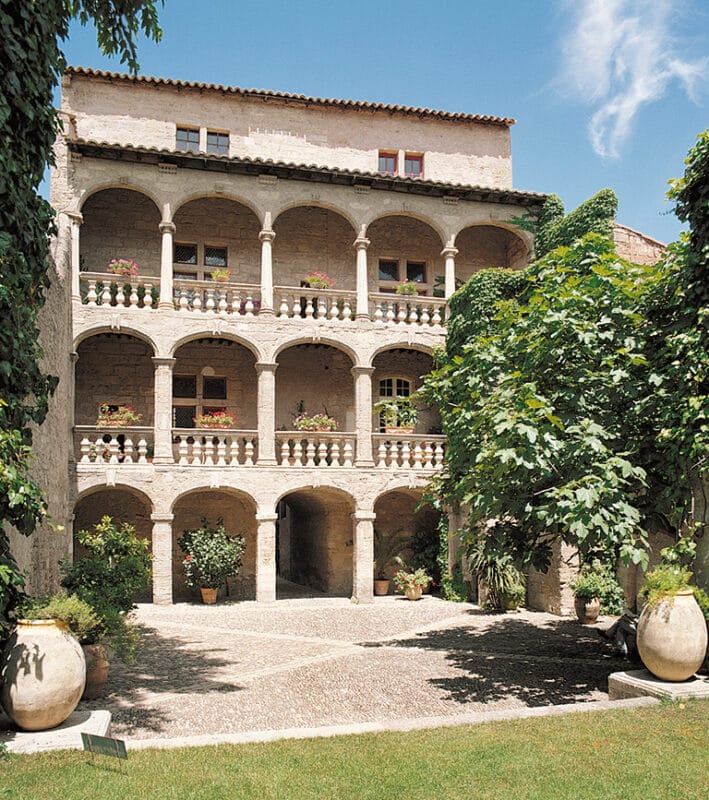 Hôtel d'Alfonce
The hotel which was built by Jean de Plantade, capitan-châtelain of Pézenas, between 1590 and 1603, is also known as "Molière's old theatre." Molière performed here with his theatre troop between 1650 and 1655. The première of the Flying Doctor was probably performed here on the 9th November 1955, when the Prince of Conti was staying at the hotel, during a Session of the Estates of Languedoc from 1655-56. It became a listed historic monument in 1944.
"Molière dans tous ses éclats" (Molière in all his glory) Festival
Every year, in June, Pézenas reaffirms its position as a leading theatre town by hosting festivals inspired by those given at the court of Prince of Conti. Molière's influence is still very much alive in Pézenas whose 17th townhouses and squares provide the setting for plays on stilts or pop-up trestle stages, street theatre for younger audiences, fencing, singing, dancing, baroque music, talks, exhibitions, films, unique visitors, and meetings with festival artists etc.
A festival with a region-wide reputation.
The memory of Molière is still very much alive in Pézenas: dramatised tours, shows, resident theatre companies, amateur and professional theatre troops, international seminars and historical re-enactments etc.
MOLIÈRE AND PÉZENAS, A TALE OF LOVE AND REMEMBRANCE!
Crédit photos : P. Ramond – DRAC – P. Lagarde