Ahoy there! Set a course for Cap d'Agde and the Mediterranean for a holiday that's all about the sea. Here, our sandy beaches and seaside towns have plenty of activities and watersports to make the most of the sea with your family, friends or partner.
Whether you're into scuba diving, sailing, paddleboarding or kitesurfing, there's something here for everyone! Just for you, we've selected the best watersports to enjoy the sea to the full during your holiday in Cap d'Agde!
For watersports enthusiasts
Focus on
New: a 4-star nautical resort
In March 2023, Cap d'Agde obtained its France Station Nautique 4-star seal of approval, placing it in the highest category of officially approved watersports destinations. A just reward for the resort's determined effort to cater for all visitors and provide a multitude of watersports, and for the quality and continuity of its offering throughout the year: Welcome to watersports heaven.
Sea kayaking on the Mediterranean
Rent a kayak and venture into the turquoise waters of the coves of Cap d'Agde. Paddle along the coast to admire the volcanic cliffs and explore remote places on the most beautiful beaches of Hérault. Photography fans, bring a waterproof camera to capture your waterborne discoveries.
Practise your best figures with a wing
The wind, the sea and thrilling sensations are the perfect ingredients for an afternoon of madness! Kitesurfing, wingfoiling, wakeboarding… Glide across the water on your favourite board and practise your stunts. If you're on holiday with friends, don't hesitate to practise together, and why not organise a best stunt competition? You'll never forget those falls. Need help to get started? Topkite is a specialised school that offers the best conditions for learning these watersports.
Tubing: who will be first to fall off?
In search of adrenalin thrills? Prepare for an eventful afternoon among friends when you book a tubing session. Hold on tight, it's faster than you think! Fits of laughter guaranteed as you whiz along on the Mediterranean for anything from a few minutes to several hours, depending on how long you can hang on!
For a good rest after this energetic adventure, there's nothing quite like a nap on a sun-drenched beach.
Practical information :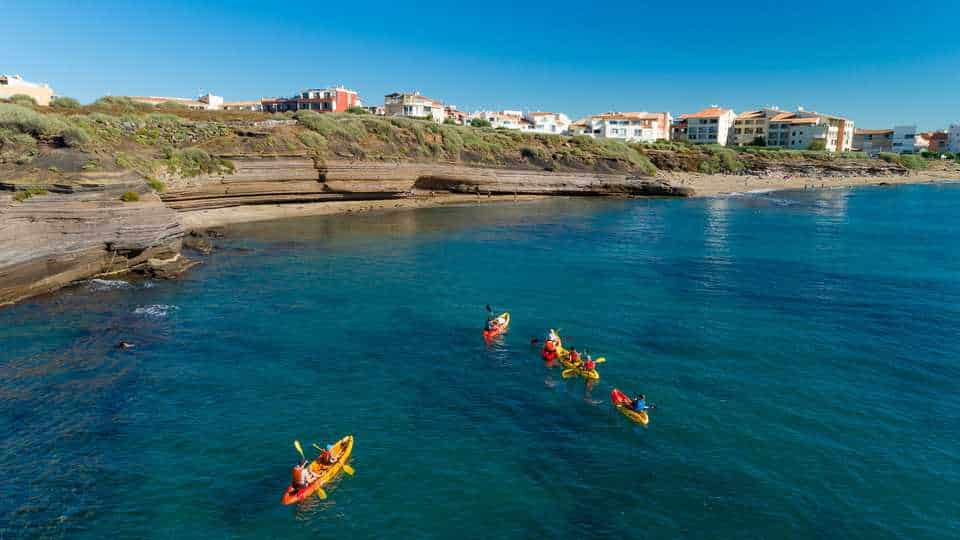 For sea lovers
Fishy encounters
To explore among the rocks of our fascinating seabed , scuba diving or simply snorkelling along the underwater trail are the ideal activities. Professional divers will take you to the best spots to explore this natural habitat and the marine wildlife present around the volcanic 'Tables' site.
Be careful not to touch the sea creatures or plants, to help us protect them! Appreciate them with your eyes only!
Exploring nature by standup paddleboard
Test your balance and go exploring by paddleboard along the Méditerranean beaches and into the coves. This activity is ideal if you're looking for a gentle way to appreciate your surroundings alone, but it's also very enjoyable with family or friends. Suitable for all ages, it combines healthy exercise and an opportunity to explore in the great outdoors. And you can even take your dog! Paddleboarding is a dog-friendly activity so here's your chance to take your loyal companion out with you.
This activity can also be done on the calm waters of the river Hérault, a great idea for some family fun and a chance to admire the beauty of the countryside along its banks dotted with mills and bridges.
Ready for a paddleboard adventure?
Ready for a paddleboard adventure?
A romantic walk on the beach
Who has never dreamt of a romantic walk on a lovely sandy beach and a beautiful sunset over a sea stretching as far as the eye can see?
Make the most of your holiday in Cap d'Agde, Portiragnes or Vias to make this dream become reality! Take your loved one for a romantic beach walk to admire the sunset hand in hand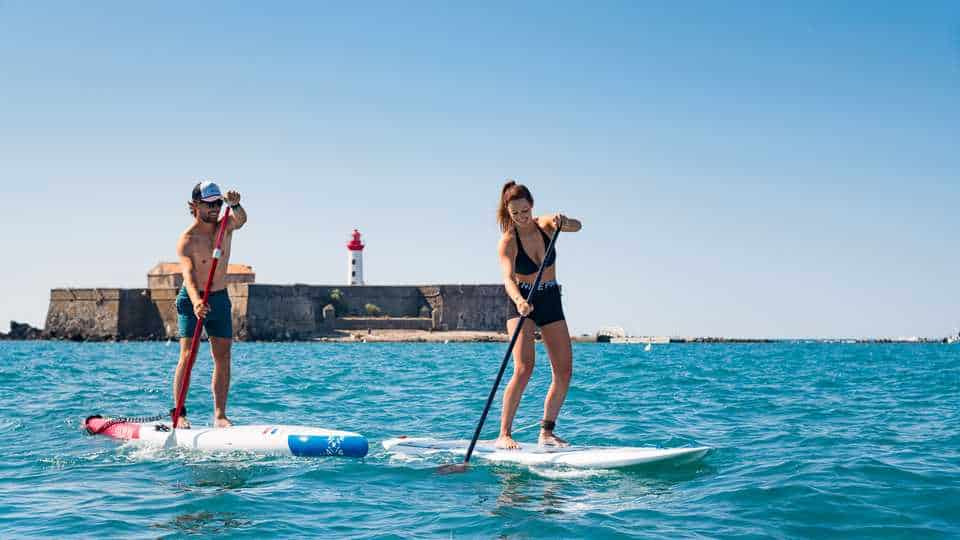 For a family afternoon filled of fun and laughter
The basics of kite flying, for children and adults
The sea breeze blows across the beaches of Cap d'Agde, making this the ideal place to fly a kite! To show the children how it's done, start by getting them to make their own kite. This is family time they'll never forget and it'll boost their motor skills and coordination too!
Our recommendation:
Le Festival du vent
In September, the beach at Portiragnes is the venue for this Wind Festival, a colourful spectacle that fills the sky to the delight of young and old.
Sandcastle competition
Waves, sand and sea shells… every child loves the joys of the seaside on holiday. So get ready for beaches galore!
Remember to bring your buckets, spades and rakes for a sandcastle competition with the kiddies! Enjoyable at any age, this activity will plunge you back into childhood and keep the children amused.
Pedalo afternoon
Prepare to board! Take out a pedalo for a family afternoon, relaxing and swimming in the Mediterranean waves!
The children can pedal away while you whiz down the boat's built-in slide. Or maybe it's the other way round!
Whoever does the pedalling, this is the ideal activity for an enjoyable family afternoon on the water.
Want to rent out a pedalo? Check out our recommendations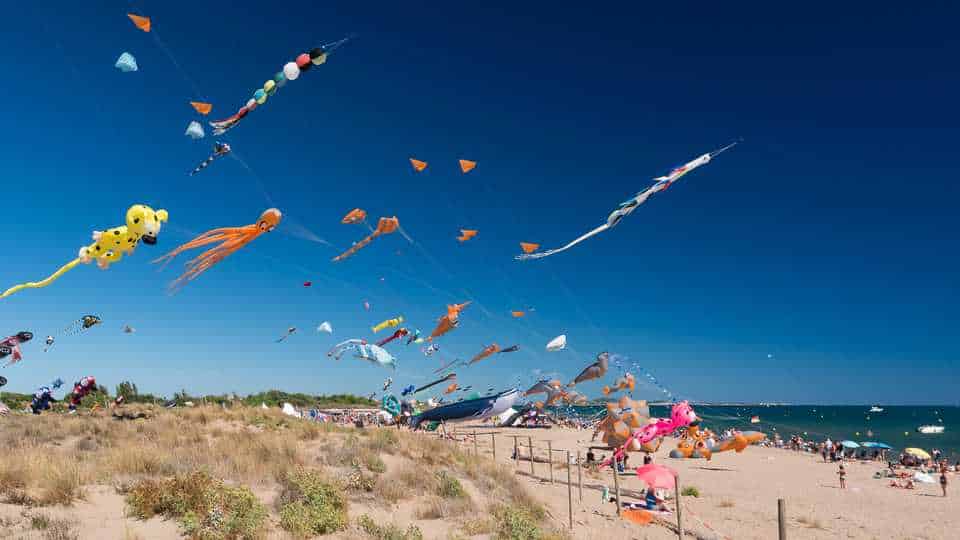 It is forbidden to reproduce images