Saint-Pons de Mauchiens
A picturesque "circulade" village set amongst the vineyards.
Saint-Pons-de Mauchiens, standing on its rocky outcrop, is the ideal place to experience the gentle Languedoc way of life.
Stroll around the heart of the "Circulade" village
Enjoy the tranquil atmosphere and magnificent architecture of Saint-Pons-de-Mauchiens which developed during the Neolithic Period on the site of Roquemengarde During the 10th century, the village belonged to the Lords of Montpellier; it was inhabited during the Ancient Period, on a site near the Montredon estate, but the first recorded mention of the village was in the 9th century.
This village is the embodiment of Medieval tradition and charm. It was organised in concentric circles around the old 12th century castle chapel, a stunning example of Languedoc Roman art.
Continue your visit inside the city walls and take a stroll around the picturesque narrow streets. Don't miss the noteworthy houses at the foot of the castle, including the 14th century Maison des Consuls (Consuls' House) and the impressive 17th century Maison des Emigrants (Emigrants' House).
Wander outside the city walls, through the new neighbourhoods, built during the 19th century. The affluent wine-growers' houses lining the roads bear witness to this golden age of viticulture.
Unmissable views
If you like a panoramic view, you'll love Saint-Pons-de-Mauchiens with its spectacular view of the garrigue, vineyards, Espinouse mountains, Larzac foothills and even, on occasion, the Pyrenees!
Extend your walk and head for Notre-Dame d'Espérance chapel, surrounded by pine trees. From here you can enjoy a great view of the entire village and the calm tranquillity of this final resting spot.
Zoom on
A closer look at the Lesser Kestrels
From early April to late August, you can watch the Lesser Kestrels in flight from the observation point in the village. The village is home to a rare colony of this small, insectivorous bird of prey, which nests under roof tiles.
Our recommendation
The legend of Saint-Pons-de-Mauchiens
A feudal lord from Saint-Pons was apparently devoured by a pack of dogs. In his agony he cried out "o las mas cos": Oh, the wicked dogs! Hence the name Saint-Pons de Mauchiens (mauvais chiens = wicked dogs) These dogs serve as a symbol of the village and two are represented on the village crest. They are celebrated during Les Malicanes, the village festival held during the month of August.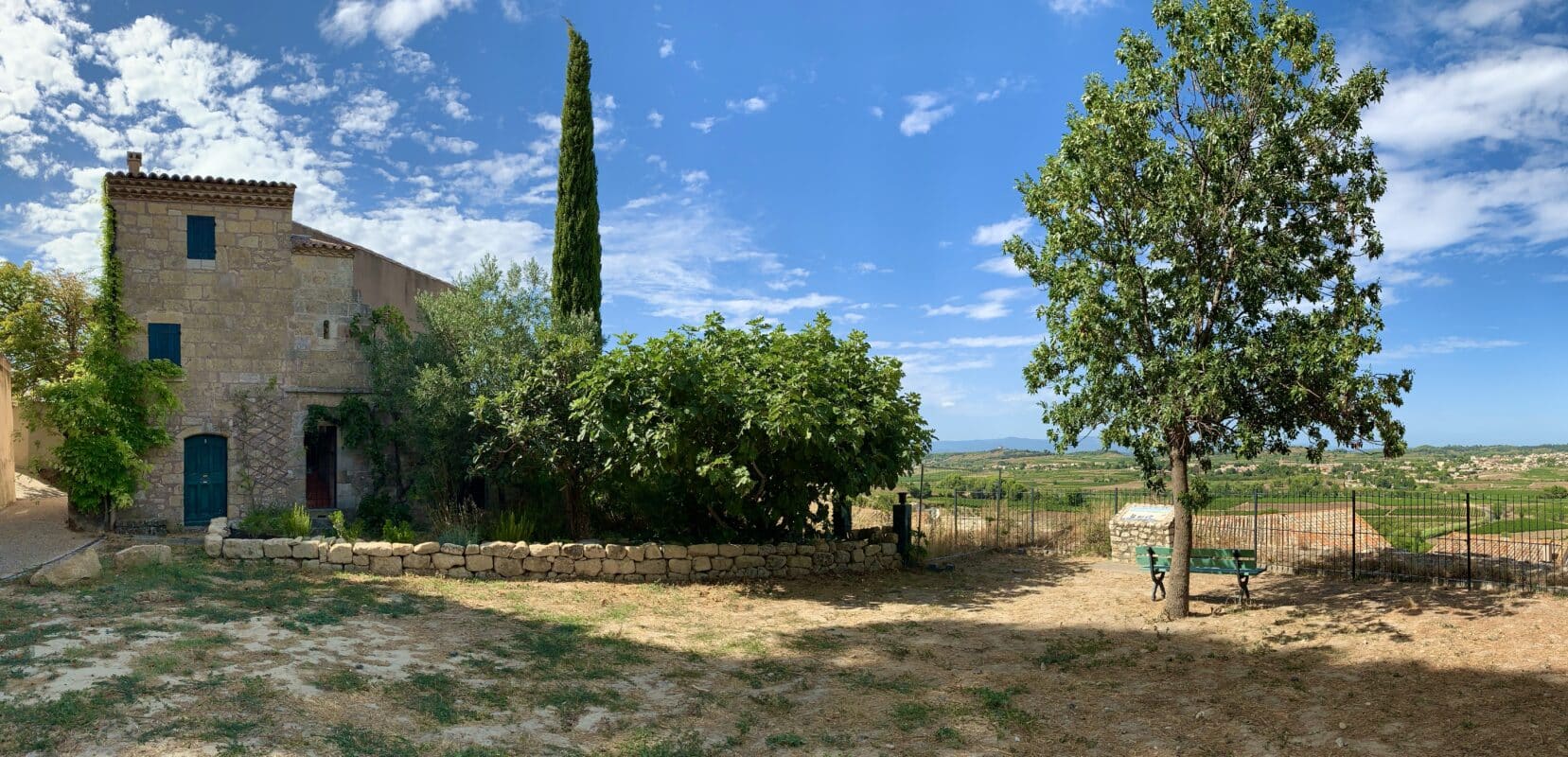 Plan your trip
Wine, terroir and markets