Portiragnes
A beautiful combination of beaches, nature and traditional surroundings
If for you, holidays are synonymous with pristine countryside, you have come to the right place!
This is a place that delights nature lovers!
Portiragnes is teaming with natural attractions, the most important of which is its fine sandy beach, with its fluttering European Blue Flag and range of water sports. Close by are vast nature reserves that form part of the Natura 2000 network, such as the Roque-Haute National Nature Reserve, home to a priceless biodiversity, including some extremely rare species, or the site of La Grande Maïre, our very own Camargue!
This vast, 400-hectare wetland is home to a mosaic of natural habitats (dunes, lagoons, salt marshes and reed beds) and an amazing diversity of animals, which visitors can discover along 3 marked trails or during a guided tour every Wednesday evening in July and August. This site is rich in bird life including a major colony of flamingos. You'll also encounter other Occitan traditions including Camargue horses and bulls from the Manade du Grand Salan.
Charming, traditional Occitan village
This typical Languedoc village, traversed by the Canal du Midi, is located in the middle of vineyards, next to a hill. You'll love wandering through its side streets, encircling its 12th century church. Visit the Jean Saluste archaeological museum and learn about the way of life and activities of the first settlers, who lived here during the Palaeolithic era (800,000 years ago).
Everything you need for a convivial and eco-friendly stay, on foot or by bike
The Portiragnes-Plage resort is the ideal spot for relaxing and giving your car a break too! Follow the cycle routes and weave your way through the resort, up to the beach or take a walk along the banks of the Canal du Midi. The Canal is also the ideal starting point for exploring the surrounding area. Rent a boat and sail from lock to lock. Alternatively, you could walk or cycle!
Festivals, spectacles, bullfighting and music
Portiragnes in the summer has a decidedly party atmosphere. There are a variety of activities for everyone to enjoy, ranging from Canalissimô, the festival of street art which takes place during the first weekend in July, to the Festival du Vent (Kite Festival), held during the second weekend in September, when the sky above the beach is filled with a thousand colours and characters.
Our recommendation
Bull culture
It is impossible to mention the name Portiragnes without talking about bulls: the "manade" (semi-wild herds of bulls) is deeply rooted in the culture of the Grande Maïre and the bull is the town's spiritual animal…something you'll find out during the traditional festivals. Another highly recommended experience is wine-tasting at the Alma Cersius winery where you can sample some prize-winning wines made by local wine-growers. So, along with the pristine Portiragnes countryside we can now add the southern culture!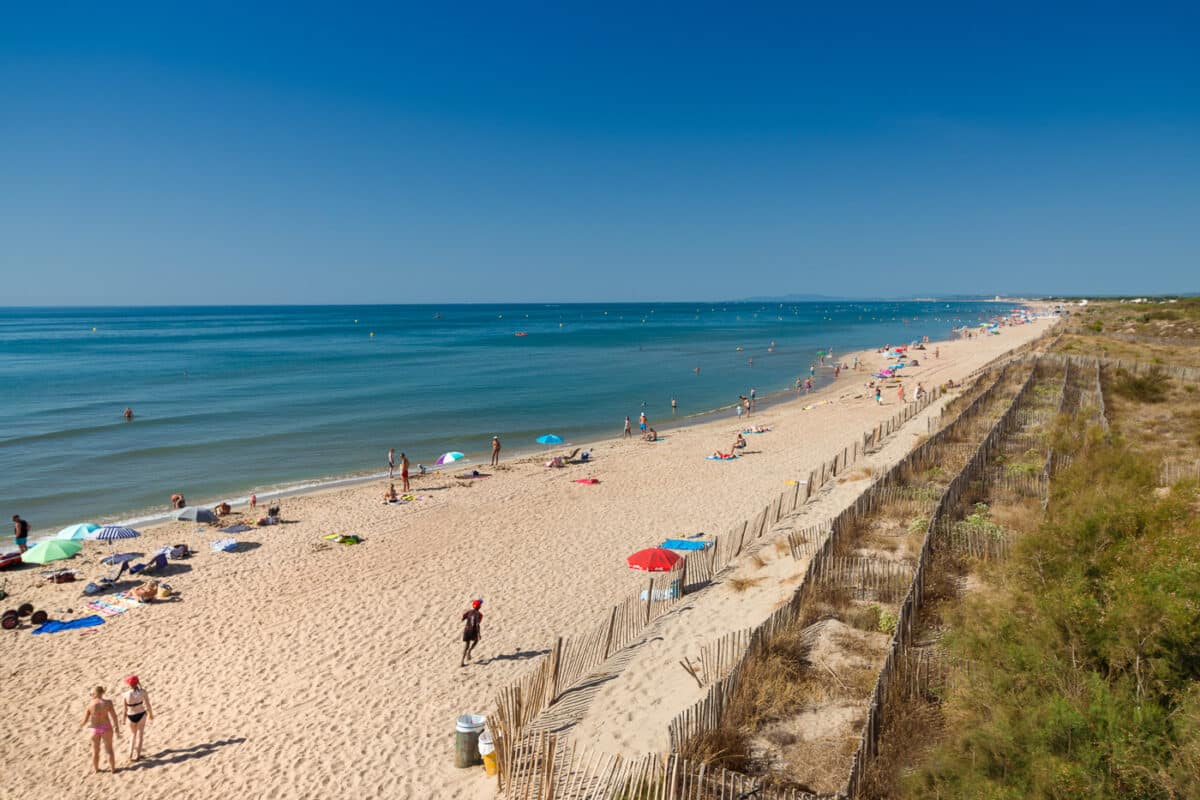 Our brochures on "Portiragnes"
Address book
Tourist Office
Bureau d'information
3 Place du Bicentenaire
34420 Portiragnes
Phone : 04 67 90 92 51
Email