Nézignan l'Evêque
The "circulade" village of "Becos Figos"
You'll love this charming village with its shady side streets, encircling its old fortified castle.
Walk around there's much to see!
Nézignan-l'Evêque was once a Roman villa, later owned by the Counts of Béziers before being taken over the Bishops of Agde during the 12th century. This "circulade" village was built along three ditches and concentric town walls, which surrounded the castle.
Make sure you have time to take a tour: check out the old fountain built in 1621, surrounded by wash houses, – the perfect place to relax. Look out too for the wealthy, Renaissance style buildings with mullioned windows, gargoyles and corbels. You'll love wandering around the side streets, staring at the skies!
The 12th century Church of Saint-Mary-Madeleine, with its sublime 17th century portal, houses a museum of religious art and history.
The charm of the "Camininieres"
Nézignan-l'Evêque has a wealth of kitchen gardens and vineyards, accessed via "caminières ," cobbled paths, surrounded by high walls. Dotted amongst the vineyards are small farm cottages and barns where the wine-growers used to store their tools or take shelter during a storm. During the course of your walk, you'll notice several stone or wrought iron crosses.
Zoom on
A closer look at the fig arboretum
Did you know that the inhabitants of Nézignan-l'Evêque were nicknamed "becos figos" or fig-eaters? The fig is the local speciality that, in the past, was left out to dry on planks placed on corbel-type structures that projected from the houses. Visit the arboretum; it has more than 80 different species of fig trees. During the Aoûtiales, August festival, the fig is , celebrated by the Brotherhood of Becos Figos together with locally produced wines and other regional products. Long live summer!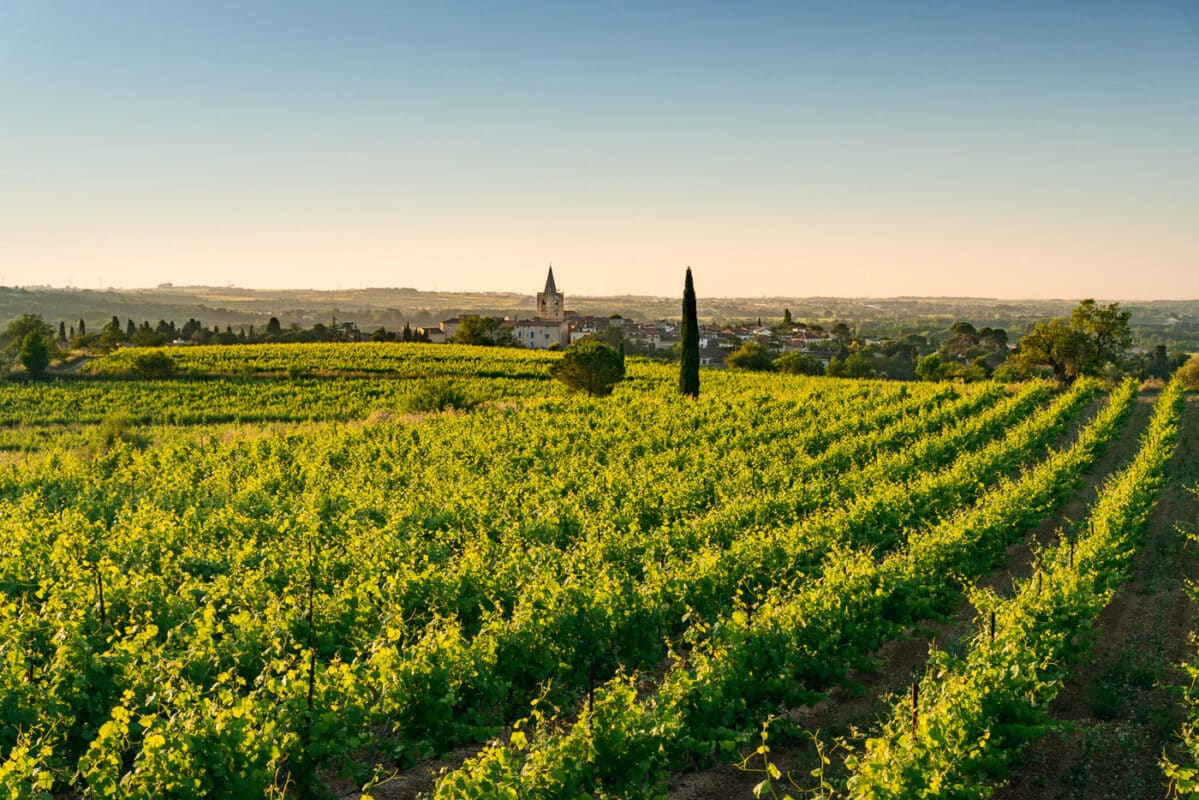 Plan your trip
Wine, terroir and markets
Address book
Tourist office
Bureau d'information
20 place du 14 juillet
34120 Pézenas
Phone : 04 67 98 36 40
Email