If you fancy a walk along the sea front or you're after a beautiful view of the Mediterranean, shimmering with multiple shades of blue, you're in the right spot!
Why volcanic?
This distinctive landscape , the result of underwater volcanic activity, appeared approximately 750,000 years ago, at the southernmost tip of Auvergne's Chaîne des Puys. Traces of successive volcanic eruptions are still visible in the diverse types of soil: solidified lava flows, sedimentary volcanic tufa and vitrified slag etc.
The rocky coast, eroded by the sea, plunges its basalt claws into the seabed, forming the Grande Conque beach and a number of small coves. The top of the cliff (21 m) offers a clear view of Cap d'Agde, the coastline and the sea.
La Grande Conque beach
This black, sandy, crescent-shaped beach is the only one of its kind! Access to the beach is via a staircase carved out of the cliff side. The transparent water is ideal for exploring the rich variety of marine life.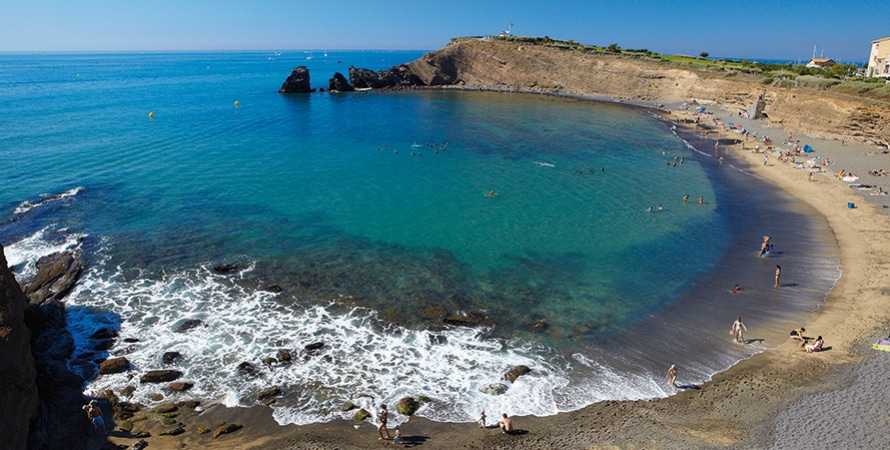 The Legend of the "rochers des 2 Frères" (Two brothers' rock)
Legend has it that this rock, with its two peaks – the remains of a volcanic cone – is so called because one evening, on this site, many years ago, two brothers found a wounded mermaid on the sea shore. They took her in and cared for her for a long time. They fell madly in love with her and, of course, became jealous of each other. They killed one another.
The mermaid begged Poseidon, god of the sea, to immortalise them in a recognisable form, in memory of their passion. In response, the God of the Sea, raised two majestic rocks on the very spot where the brothers rescued the mermaid.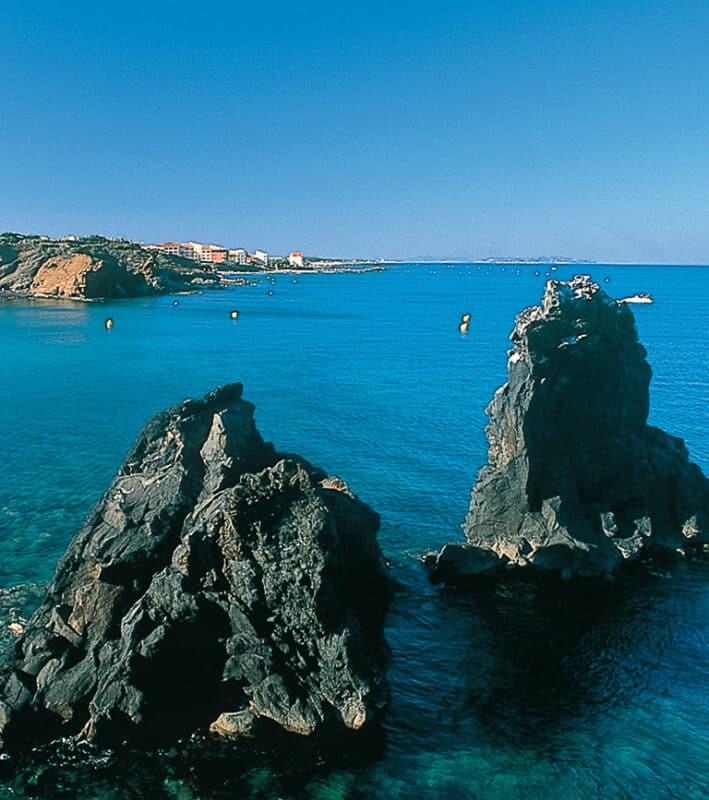 IT'S AN IDEAL SPOT FOR A RELAXING STROLL AND A CHANCE TO ENJOY SOME LOVELY SEA AIR.

It is forbidden to reproduce images