Grab your shopping basket and prepare to fill it with seasonal fruit, vegetables and delicious local specialities. Wondering where to shop in Cap d'Agde? Our selection of the best markets in Hérault is the perfect solution.
Agde market – A gourmet gem
A stone's throw from the Mediterranean, Cap d'Agde is pleasure itself, with delights galore for seafood fans. The traditional market of Agde is no exception to this rule, offering a whole host of local produce.
On the stalls of this traditional market you'll find mussels, oysters, seafood and fish fresh from the catch. If you're not sure about cooking it yourself, the perfect solution is to buy ready-made dishes from local producers, such as fish soup, "bourride", stuffed squid, "macaronade" and cuttlefish stew.
Practical Information : to find out more about regional products from the Hérault area, head for the Promenade around the market hall and Place du Jeu de Ballon, every Thursday from 6.30am to 1pm. For even more pleasure, the traditional market can be found at the Promenade in Agde on Sundays too, from 1st April to 30th September, from 7am to 1pm.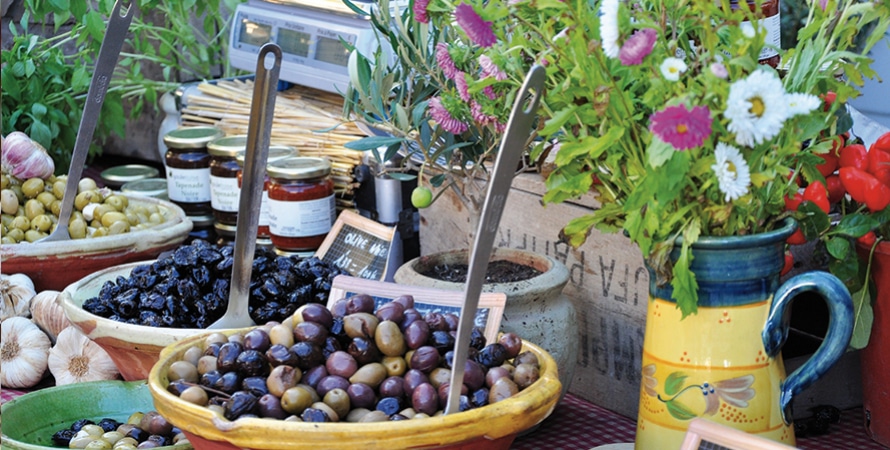 Cap d'Agde market – Fishing for delights
If you're into ultra-fresh fish, then this is the market for you in Hérault. Along the Estacade quayside in the old port district, from mid-June to late September you'll find fish and seafood fresh from the morning catch. The fishermen themselves will help you choose the best white fish to put in your "bourride" for lunch!
Bourride is a typical fish stew from Hérault. It is often compared to bouillabaisse but, make no mistake about it, bourride is even tastier! Bourride is traditionally made with monkfish but can also be made with other varieties… mackerel, for instance. Watch out for the bones if you opt for a rock fish!
Smiling from ear to ear with your bag full of food, you'll stroll back along the quayside with your family or friends, accompanied by the gentle sound of the Mediterranean Sea.
Practical Information : the market is held every Tuesday morning from mid-June to late September, from 7am to 1pm.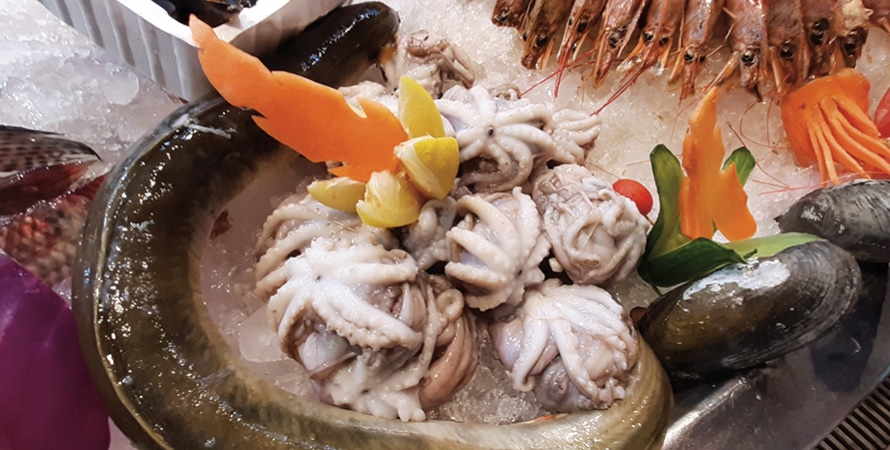 Vias-Plage – Renewing tradition
To find great quality, it's best to purchase straight from the source. This is the aim of the farmers' market in Vias-Plage. This market in Hérault is packed with local produce sold by farmers from the region.
Your tastebuds are in for a surprise, with bull meat, certified Pays d'Oc farmhouse lamb, and ham from Lacaune! The Hérault climate is conducive to curing meats the traditional way, thanks to the mountain influence and the sea winds. These specific meteorological conditions allow Hérault to offer charcuterie that's full of characteristic taste! The producers' market in Vias-Plage also sells seasonal fruit and vegetables as well as fish and seafood. Here's your chance to meet the producers and learn more about their love for this region as they unveil all its secrets…
Practical Information : the weekly farmers' market in Vias-Plage is held every Monday morning from June to September, from 8am.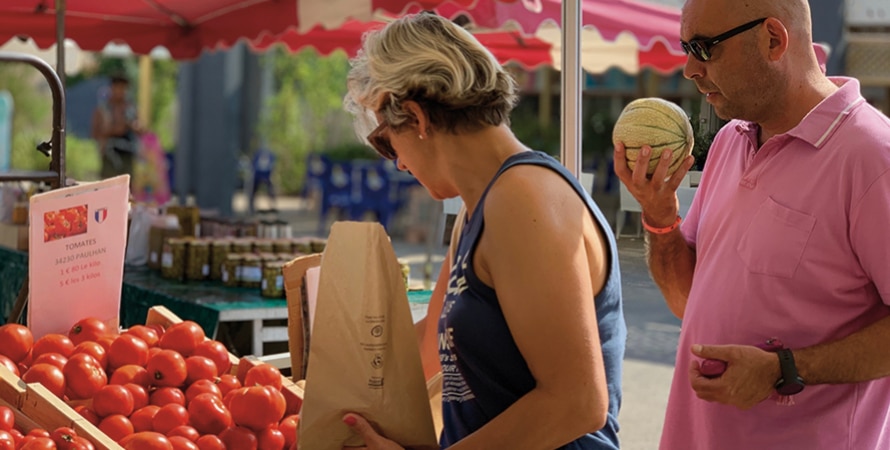 Pézenas market – A weekend must-do
This very colourful market in Hérault offers a wide range of local, regional and organic produce that has earned it quite a reputation across the region. At Pézenas market you're certain to find what you're looking for, in a great atmosphere amid melodic accents and stalls bursting with deliciously-smelling charcuterie, cheese, fruit, vegetables, fish and crustaceans. Whatever you do, don't forget to buy some of those little Pézenas patties that the locals are so proud of. This ancestral recipe is a delicious combination of shortcrust pastry filled with lamb meat, brown sugar and lemon zest. A touch of sweetness that will awaken your tastebuds.
During your walk you'll also find in the market aisles all sorts of flowers and creations by local craftspeople.
Practical Informations : the market of Pézenas, near Cap d'Agde, has been held every Saturday for nearly 600 years now. You'll find it between Place Frédéric Mistral and Place du Marché des Trois Six, from 8am to 1pm, with an organic market on Square du Poilu.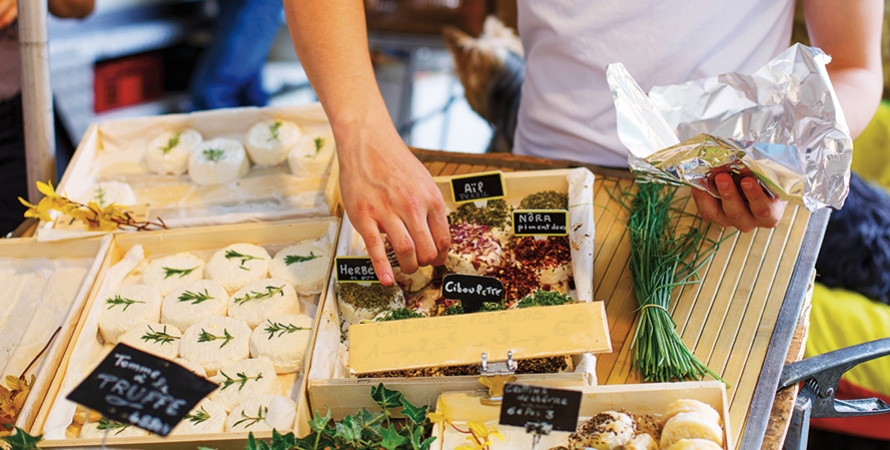 Montagnac market – an exploration of the local soils
In the shade of ancient plane trees, wander around this market in Montagnac centre to find all the ingredients you need to cook the region's typical dishes. For 800 years, this market of Hérault has been one of life's venues, a place for togetherness in this Gallo-Roman town that has hosted many a medieval fair. Nowadays, the stallholders sell fruit and vegetables as well as fish and seafood that will take you on a gourmet journey! You'll also find winegrowers and producers who will be happy to tell you more about the very special wines and traditional dishes of Hérault.
Practical Informations : the market takes place every Friday from 7am to 1pm, on Esplanade des Platanes.
All markets
The Tourist Office provides a list of seasonal and year-round markets held every week near your home or your holiday destination.
Download it >here.
Crédit photos : Natacha Durrieu – Adobe Stock
REPRODUCTION DES PHOTOS INTERDITE