Aumes
The village overlooking the Hérault Valley
Aumes, located next to an old fortified settlement, between vineyards and the garrigue, enjoys a wonderfully gentle lifestyle.
A natural belvedere that has witnessed a lot of history
The fortified settlement of Aumes, in existence from 7 BCE to 1 BCE, was founded on two rocky plateaus, "Les Mazes plateau" to the East and "Lico Castel" to the North, 109 metres above sea level, overlooking the Hérault Valley.
During the Iron Age, the settlement was regarded as one of the most important centres in the Hérault Valley, importing many goods including Etruscan and Greco-Italian amphora, amphora made in Marseilles and Athenian pottery; it was a important trading site where numerous coins have been uncovered.
Take a trip to the foot of the settlement, where you'll be enveloped in the scent of thyme, lavender, rosemary, and almond flowers, which can be found in abundance on the plateau; your efforts will be rewarded with a beautiful 180° view of the Hérault.valley.
A village ideal for walking
In 1 BCE, this high-altitude settlement, was abandoned for a number of sites on the plain. It was probably one of these sites that later became today's village.
Have a drink in the village centre, on the terrace in the square, and explore the Romanesque-style Notre-Dame chapel, built in 1220 from shell limestone. Today it is home to a multi-media library as well as a small archaeological museum with exhibits from the settlement.
Relax in the cool surroundings of the old presbytery garden, next to the neo-Gothic style Saint-Aubin church, built in 1887.
Zoom on
A closer look at:les pas du petit lievre trail
Follow the rue des écoles, lined with wine-growers' houses to the "Sentier du Pas du Lièvre," a small, marked trail. Duration: 1.5 hour walk.
According to legend, there was once a hare that lived on the seigneurial farm lo pas de la lèbre which, in order to quench its thirst, would come down from the hills and run as far as the Hérault river. The trail is punctuated by twelve panels with information about Mediterranean flora plus three orientation tables … and an equal number of panoramic vistas! Nature enthusiasts and those who appreciate beautiful countryside can continue exploring the by taking a 12 km hike along the "Parrédaous" trail.
Our recommendation
Mountain bike festival
Every year, at the beginning of December, Aumes turns into the mountain bike capital. This trek, which helps raise money for Telethon, is suitable for all levels; it is a beautiful course with trails that lead between pine forests and garrigue. It is very popular with the region's sportsmen and women.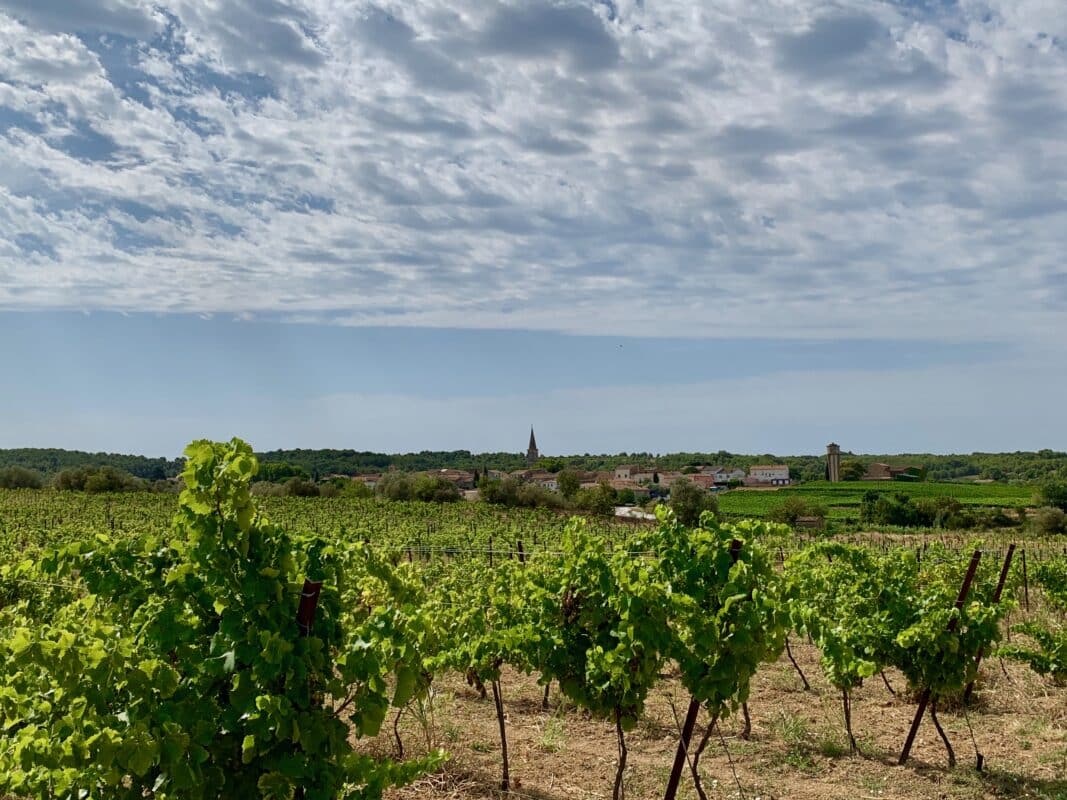 Address book
Tourist Office
Bureau d'information
20 place du 14 juillet
34120 Pézenas
Phone : 04 67 98 36 40
Email