Do not leave without venturing into the sacred monuments dear to the "Agathois", the Agde population.
The Saint Etienne Cathedral, the Saint-Sever and Saint-André Churches or the Notre-Dame-du-Grau Sanctuary: there are many monuments which illustrate the spiritual life and history of Agde since the Middle Ages.
Go back in time with a visit to the Saint-Etienne Cathedral
Built between 848 and 872, the Saint-Etienne Cathedral is one of the most beautiful fortified Roman edifices on the Languedoc coast. Built from volcanic rock, this church, resembling a medieval fortress, takes you back in time. There is a 35 metre high keep with crenellations and machicolations. Enter the church via the Notre-Dame de Lourdes Chapel which dates back to the 19th century. This chapel was built from parts of the former 14th century Gothic cloister which no longer exists.
A general impression of sobriety pervades the church, highlighting the 17th century altarpiece situated in the chancel, made from Carrara and Caunes-Minervois marble. The nave is lit by several stained-glass windows. There is also an 18th century marble pulpit and a baroque organ in the gallery to complete this monumental collection. The church radiates when concerts are organised throughout the year, most often during Summer.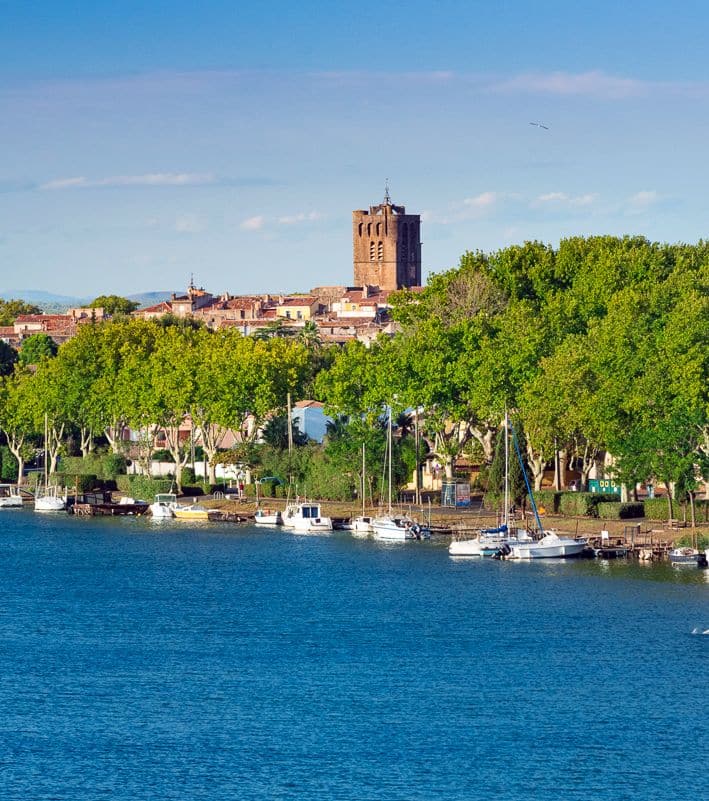 Discover the Saint-Sever Church and its treasures
Located in the "Marine" neighbourhood, this religious edifice built in the 15th century, was traditionally the church for sailors and fishermen. There you can contemplate the "Saint-Christ" – a 16th century sculpture of Christ on the crucifix. Carved in polychrome word, the legend says that this work was sculpted by an angel. Apart from such legends, there is an authentic religious affectation for this object. This is particularly evident during Holy Week when it is paraded in the Good Friday procession.
At the back of the church there is a towering 14th century Romantic organ.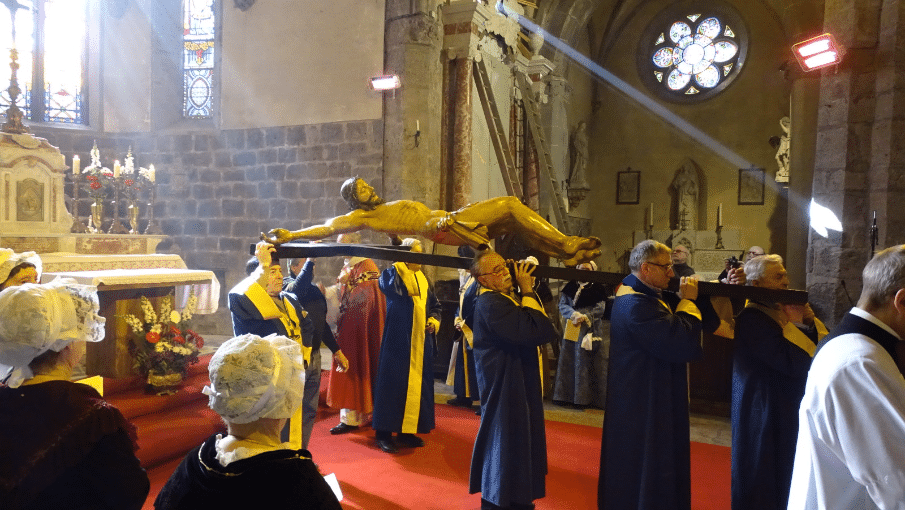 Make a stop at the Notre-Dame-du-Grau sanctuary
Do not miss this edifice dating from the Antiquity and dedicated to the Virgin Mary. There you will find 2 religious monuments: the Notre-Dame-du-Grau and the Agenouillade Chapel.
The first was a priory. Its construction was ordered by Saint-Sever. Later it sheltered Benedictine monks, but the building was eventually converted into a convent for the Capuchin monks in the 16th century, under the orders of the Connétable de Montmorency, the Languedoc Governor at the time.
The other, the Agenouillade Chapel was also Connétable's work. This monument, built from basalt stone, commemorates the legend which tells that the Virgin appeared and knelt on the rock where it stands. She is said to have worked a miracle by praying to protect the city from a menacing flood.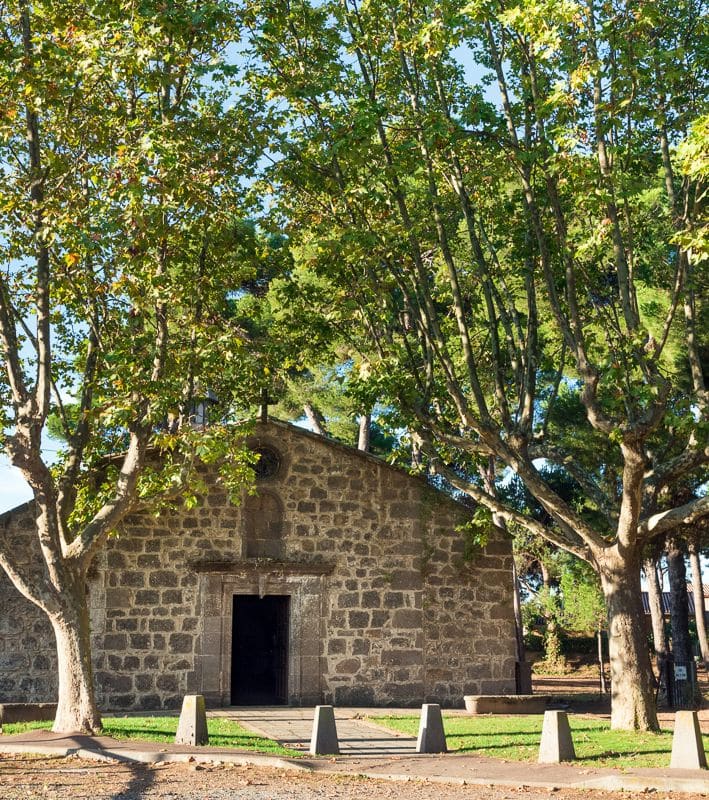 Go further
Tales of Agde
Free guided tours in July and August of the City "Spiritual and Temporal Stories". Regular dates from April to September. Group reservations possible all year.
Info: 06 45 82 46 14 – 04 67 31 87 51 – mail