Small wooded village by the sea
Between the beach and forest, explore La Tamarissière, a small seaside village with its two hundred year old pine forest as a backdrop.
An unspoilt setting
Located on the right bank of the river Hérault, La Tamarissière offers a peaceful, shady setting to its visitors. The village owes its name to the trees (mainly tamaris), which were planted at the end of the 18th century to stop the mouth of the Hérault river becoming silted up.
A walk in the shadow of the pine trees
La Tamarissière's pine forest is more than two hundred years old. It is a classified natural heritage. It welcomes campers in the summer. At other times of the year, it is a place to walk under the tall pines, between the beach, the reed beds and the Verdisses protected natural area. A wild place, home to squirrels, birds and waterfowl. A place of nature and tranquillity, the village welcomes you for a stroll between the beach and the woods.
Zoom on
A closer look at Bunker 638
Testimony of the Second World War, this bunker-infirmary built by the Germans was a real field hospital for the treatment and care of wounded soldiers. Visit this German war building and, through its exhibition, relive the great themes of the Second World War.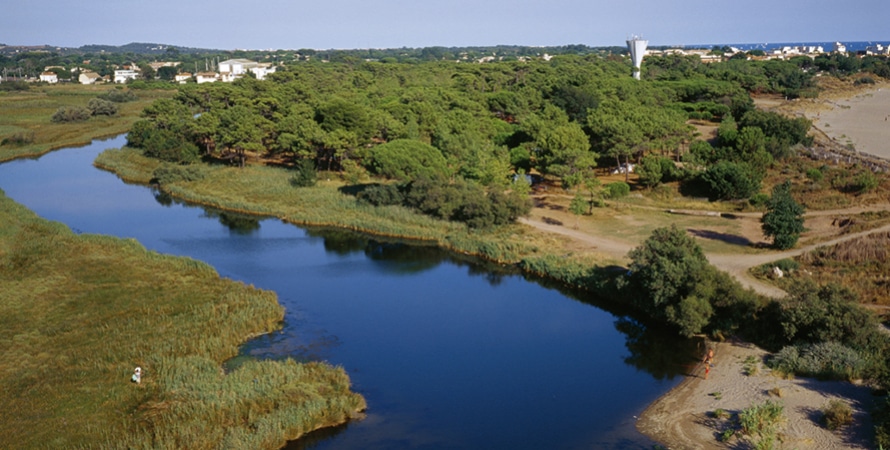 Crédit photos : H. Comte – E. Chorier – JC. Meauxsoone