Pomérols
An ode to a gentle way of life in this village located between vineyards and the étang de Thau lagoon
Abandon your car and take the time to explore Pomerols and its surrounding vineyards on foot.
Step back in time and explore architecture through the ages
Pomérols and its surrounding area have been inhabited since the Copper Age. More recently, digs have uncovered the remains of small, Roman farms.
A villa, together with a rural chapel dedicated to Saint-Cyr, was first mentioned in 824. Pomérols came into being in the second half of the 11th century. In 1160, the village was arranged as a castrum.
Stroll through the sunny streets of the ancient centre and discover the town's historical heritage and oldest houses with their 14th, 15th and 16th century façades. Keep your eyes open!
A dazzling church treasure
Day trippers, art lovers and fans of the baroque should be sure to visit the 13th century Saint-Cyr Sainte-Julitte Church. The church, which was burnt and destroyed, along with the village, in the late 16th century, during the wars of religion, was rebuilt in 1600 and remodelled in the 18th century.
It is adorned with a remarkable monument: a Baroque altarpiece in gilded wood, designed in 1676 by the Agde sculptor, Jean Cannet. It is dedicated to the church's two patron saints: Saint-Cyr and Sainte-Julitte.
Zoom on
A closer look at the Costières de Pomérols Wine Cooperative
Pomerols is a wine-producing village in the heart of the AOP Picpoul de Pinet region. Once you leave the historic centre, the outlying wine-growing regions reveal large urban estates and wine-growers' houses with agricultural outbuildings.
Stop off at the wine cooperative, taste the wines and learn about the skills and know-how of its wine-growers.
Our recommendation
Are you familiar with the weevil? It is the village's spirit animal: a beetle that destroyed Pomerol's orchards, in an bygone era. Today, it is paraded during the village festivals, much to the delight of old and young alike.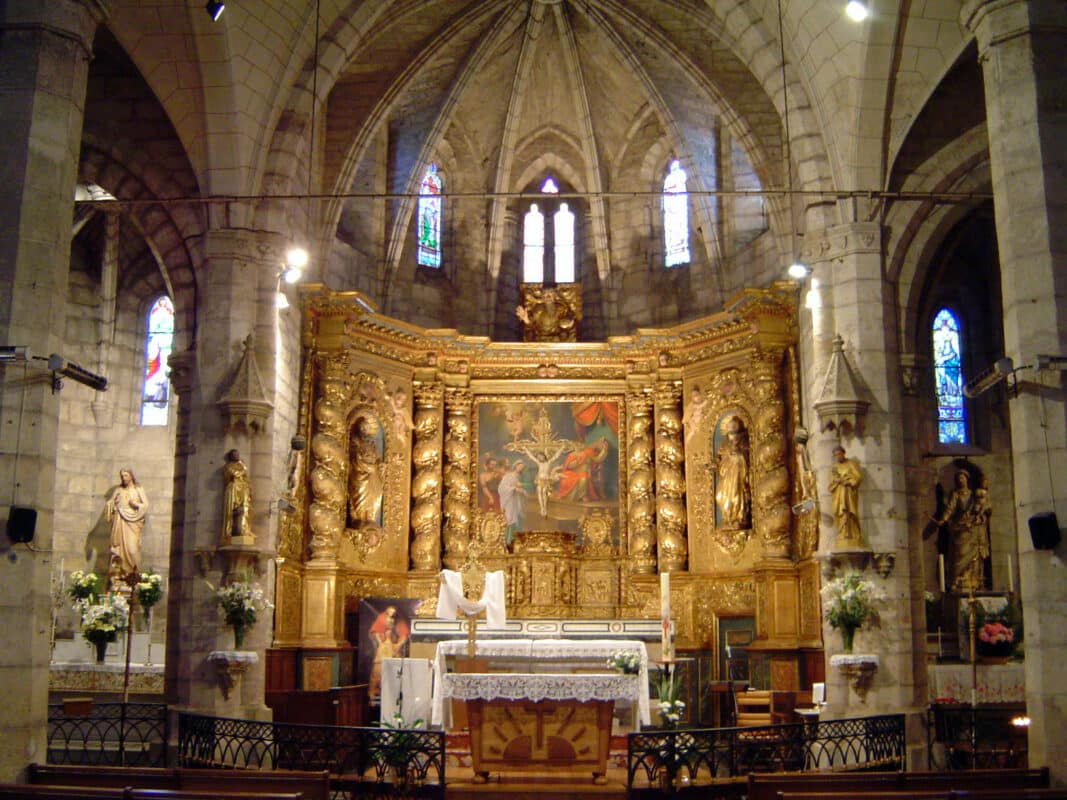 Address book
Tourist Office
Bureau d'information
20 place du 14 juillet
34120 Pézenas
Phone : 04 67 98 36 40
Email