Florensac
The city of flowers
Located on the left bank of the Hérault, surrounded by vineyards, Florensac has always had plenty to offer visitors.
A "Flore en sac" (Flower in a sack)
According to legend, this town was once dotted with meadows and flower-filled fields, hence its name "fleur en sac" (flower in a sack) and its coat of arms "D'azur au sac d'or rempli de fleurs d'argent" (Golden sack filled with silver flowers on a blue background)
This great legacy lives on today with the traditional "Floralies," a event well known to botany enthusiasts and fans of Mediterranean scents and colours. An unmissable spring event!
Look around the historic centre:
The first written mention of Florensac appeared in the 10th century. Stroll through its shady, side streets and admire its rich architectural past, still very much in evidence today. Raise your gaze to the old 15th, 16th, 17th and 18th century properties and observe their architectural details! You'll love Florensac's rich heritage and place de la République square with its friendly atmosphere and ancient sycamores.
Continue your tour by visiting the imposing Saint-Jean-Baptiste church. This 15th century building, which was remodelled in the 17th century, still retains the small apses from the original Romanesque church.
Zoom on
A closer look at Vinipolis
This wine-tourism complex, based around the Vignerons de Florensac wine cooperative, combines wine tasting and fine dining at the "Florès'sens" with an opportunity to learn about grape varieties and the terroir. An exciting and tasty visit!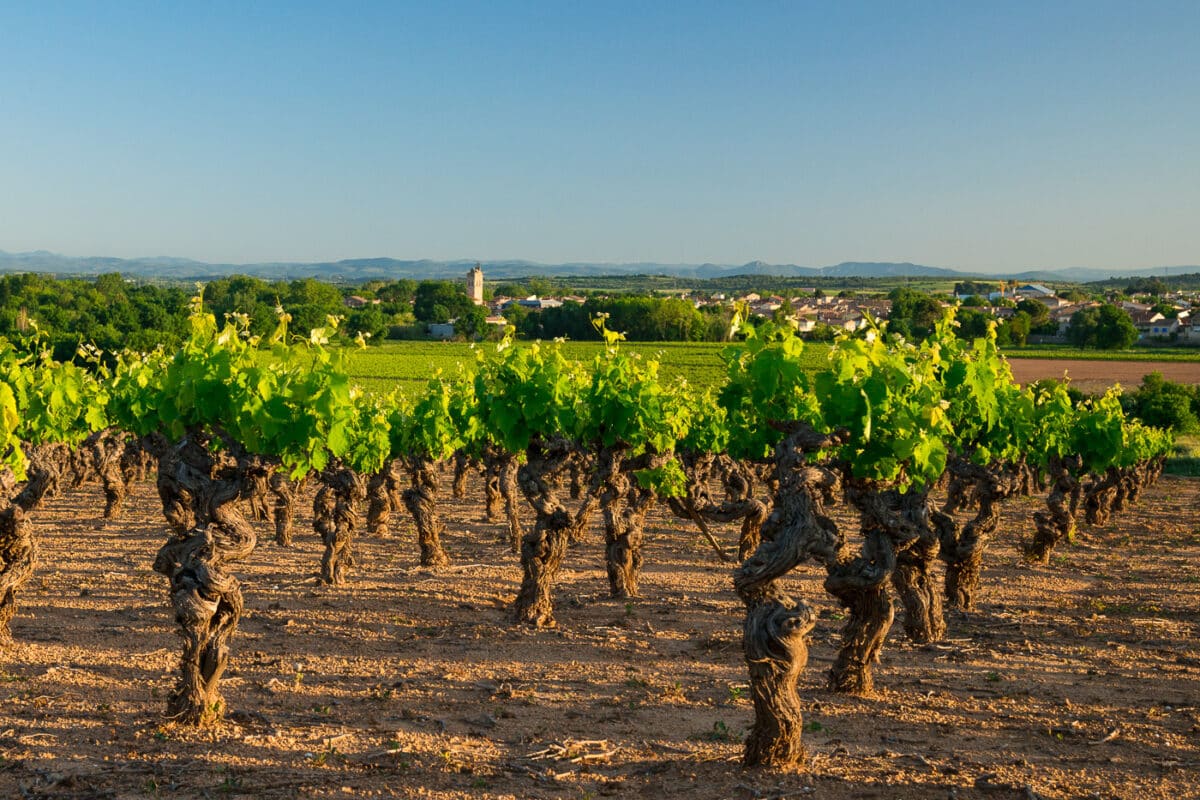 Plan your trip
Wine, terroir and markets
Address book
Tourist Office
Bureau d'information
20 place du 14 juillet
34120 Pézenas
Phone : 04 67 98 36 40
Email