Lézignan la Cèbe
The capital of the sweet onion
Foodies and those with a taste for delicate flavours will know and love the Lezignan onion. Take a brief jaunt to this relaxing village with its centuries-old know-how and expertise.
The golden age of Lézignan
The presence of carved stones on the plateau provides evidence of human occupation in the Lézignan region more than one million years ago. Discoveries made on the Arnède plateau indicate that the region was occupied during the Ancient Era and that a Roman villa, founded in the 1st or 2nd century by an individual called "Licinius" probably gave rise to the place that we today call "Lézignan."
Sainte-Marie church founded during the 11th century and rebuilt around 1670 boasts an imposing 17th century altarpiece as well as a 15th century alabaster Pieta.
During the 13th century, the Knight Templars and Benedictine monks from Saint-Sauveur d'Aniane Abbey were joint Lords of the region. The Knight Templars were probably responsible for the village fortifications that are still visible by the ramparts.
In around 1462, Lézignan became Lézignan-la-Cèbe. The château was built by the Ribes family in 1614 and was later owned by the Carrion de Nizas family. Today, it belongs to the Ormesson family, descendants of the Carrion de Nizas. A majestic and picturesque row of sycamores lines the drive leading to the château gate.
The cebe the star of the region
The village is best known for the cebe, or sweet onion. The name Lézignan-la-Cèbe can be traced back to the 15th century although the practice of cèbe onion farming, which originates from the Middle East, evolved during the 14th century. Cebe farming in the village was facilitated by an ingenious irrigation system: in the 17th century gardens were equipped with norias and "pousaranques" (noria-type devices), in the 20th century, to extract rain water for the purpose of watering the crops.
Cebe farmers delight in telling visitors about the health benefits of this vegetable particularly during July's Onion Festival. The Cebe, which is the symbol of the village has quite naturally become the village's "spirit vegetable" and is the queen of all festivities!
Zoom on
A closer look at The Bois de Riquet
This archaeological site has yielded a rich array of bones and artefacts providing evidence of human occupation dating back one million years. Excavations are often carried out here and archaeologists regularly organise site visits. You'll be surprised by the variety of animal remains and other discoveries that have been uncovered: megaloceros, rhinoceroses, mammoths, bears, horses and broken bones suggesting the existence of a significant lithic industry. And the site has still more secrets to reveal!
Our recommendation
Some of the benefits of the cebe onion
Amongst the health benefits of this vegetable, which is eaten raw, are its energising and anti-rheumatic properties, and its ability to lower temperature.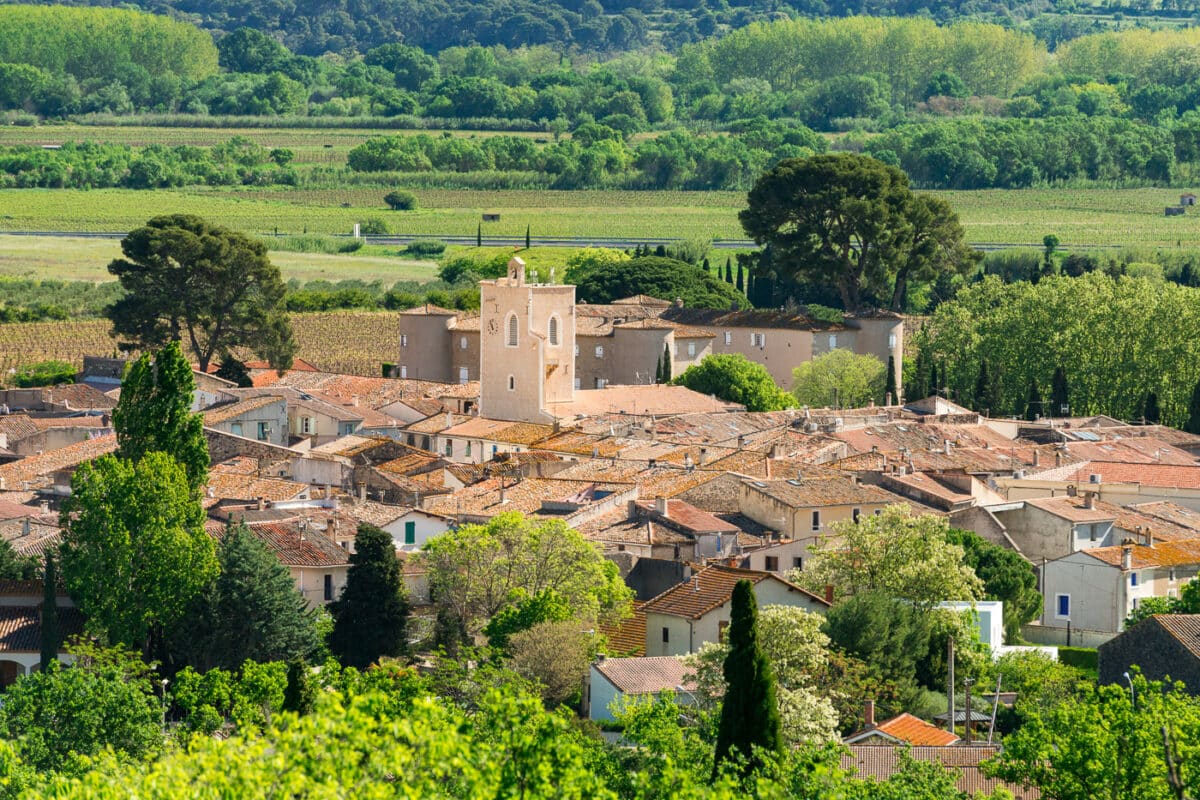 Address book
Tourist Office
Bureau d'information
20 place du 14 juillet
34120 Pézenas
Phone : 04 67 98 36 40
Email