Nézignan l'Evêque
Het rondlopende dorp van "Becos figos"
U zult voor de charme van dit dorp vallen, met zijn schaduwrijke straatjes die rondom de oude burcht liggen.
Er is van alles te zien !
Vroeger een Romeinse villa, toen het eigendom van de graven van Béziers, Nézignan-l'Evêque treedt in de 12e eeuw toe tot het bisdom van Agde. Dit "circulaire" dorp heeft drie grachten en muren die het kasteel omringen.
Neem de tijd om alles te bezichtigen: de oude fontein met dubbele wasruimtes, die in 1621 is gebouwd, nodigt uit tot ontspanning, de rijke gebouwen in renaissance-stijl met verticale ramen, waterspuwers en uitsteeksels… U zult met plezier door de straatjes slenteren, en naar boven kijken!
In de kerk Sainte Marie-Madeleine uit de 12e eeuw, versierd met een poort uit de 17e eeuw, ligt een museum gewijd aan heilige kunst en geschiedenis.
De charme van les Caminieres
Nézignan-l'Evêque heeft veel moestuinen en wijngaarden, waar "caminières" naartoe leiden, geplaveide paden waar hoge muren langs staan. In de wijngaarden staan veel schuurtjes, waar de wijnboeren hun gereedschap konden opbergen of konden schuilen als het onweerde. Tijdens uw wandeling zult u meerdere stenen of smeedijzeren kruizen opmerken.
Zoom Op
Zoom Op de vijgenboomplantage
Wist u dat de inwoners van Nézignan-l'Evêque "becos figos" worden genoemd, d.w.z. vijgeneters? De vijg is de lokale specialiteit die men laat drogen op planken die op "les corbeaux" van de huizen zijn geïnstalleerd. Bezoek de plantage: er staan meer dan 80 vijgenboomsoorten. Tijdens het augustus-feest worden de vijgenboom, de streekproducten en de wijn door de broederschap van de Becos Figos geëerd. Laat de zomer maar komen!
Evenementen die je niet mag missen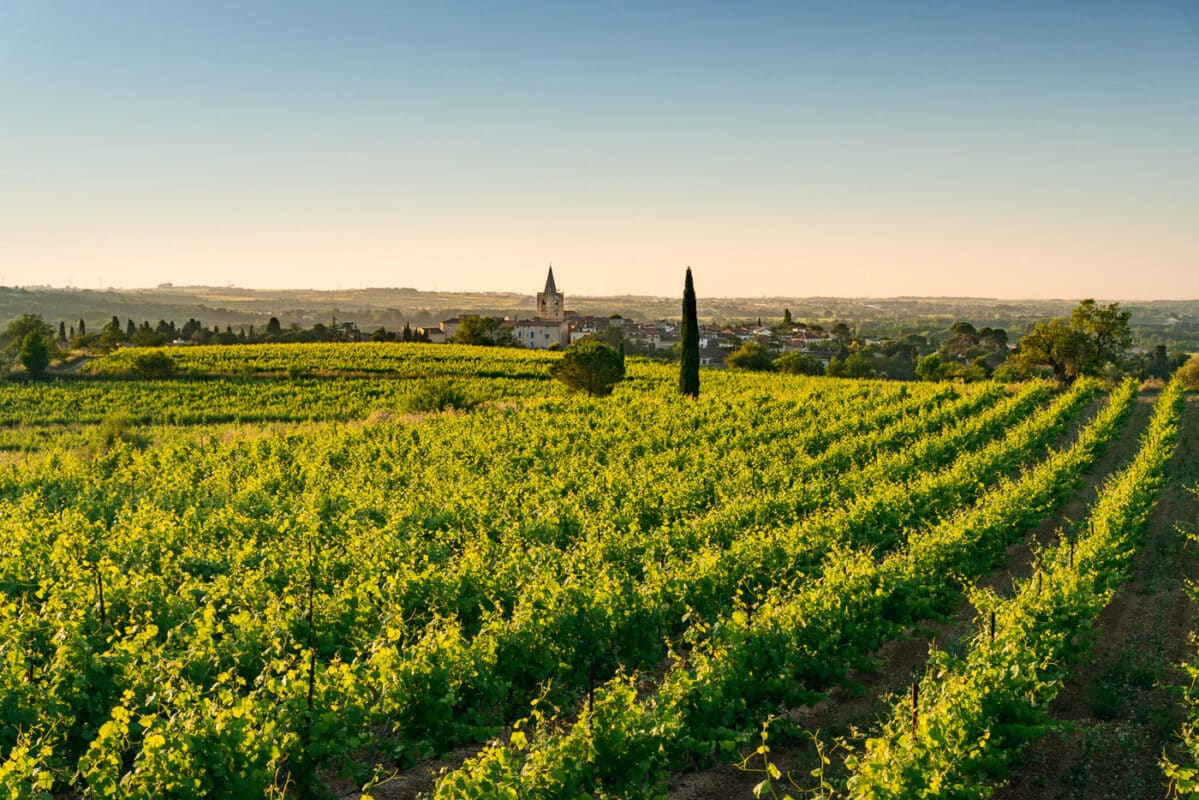 Préparez votre voyage
Wine, terroir and markets
Nos brochures sur "Nézignan l'Evêque"
Carnet d'adresse
Toeristisch Kantoor
Bureau d'information
Place des Etats du Languedoc
34120 Pézenas
Téléphone : 04 67 98 36 40
Email
Gemeentehuis
Gemeentehuis
1 Rue du 4 Septembre
34120 Nézignan-l'Évêque
Téléphone : 04 67 90 45 38
www.nezignan.fr
Email