Vias
Een natuurlijk paradijs aan zee
Tussen het Canal du Midi en de Middellandse Zee geniet dit karakteristieke dorp van de Languedoc het hele jaar door van het zoete leven.
5 km fijn zandstrand
Geniet van ontspanning op het strand, met uw partner of met het gezin. Hier loopt de zee in een zachte helling naar beneden. Uw kinderen kunnen er in alle veiligheid spelen en de grootste stranden worden onderhouden en staan onder toezicht.
Stand-up paddle, kitesurfen, windsurfen, jetskiën: geniet van allerlei watersporten, van tal van strand- en sportactiviteiten of ga de omgeving verkennen.
In de buurt van de stranden verbergen de lagunes een ongerepte natuur die u met de kinderen kunt ontdekken tijdens een rondleiding met gids of een fotosafari, te voet of op de fiets, om zeldzame vogels en dieren te spotten: plevier, ibis, Europese moerasschildpad, gevorkte rombout-libelle…
Een karaktervol dorp tussen zee en wijngaard
Het dorp, dat tussen twee oude vulkanen in ligt, is natuurlijk in basalt gebouw. Dit accentueert de elegantie van de klokkentoren van de kerk Saint-Jean-Baptiste die het dorp domineert. Op de pleinen en in de koele straatjes kunt u de levensstijl van de inwoners delen en meedoen aan het in scène zetten van het erfgoed, het hele jaar door: muzikale cruises op het Canal du Midi, uitstapjes in de wijngaarden, middeleeuws festival Stella Maris en Sant Joan de la Mar, Vias en Jazz, folkloristische dans van de "poulain", Vias Terroir d'Automne (oogstviering), mooie uitstapjes met de fiets… Raadpleeg het programma.
Allerlei vermaak voor alle leeftijden
Vias heeft het grootste attractiepark van Frankrijk, een kartingbaan met pistes die goedgekeurd zijn voor wedstrijden, een indoor activiteitenpark dat het hele jaar geopend is voor de allerkleinsten, een paardrijcentrum en twee midgetgolfbanen…
Vias is ideaal voor een fietsvakantie met 90 km aan gemarkeerde paden!
Tussen het Canal du Midi, de zee en de wijngaarden trekken de mountainbikepaden zowel fietsers als wandelaars aan. Stap op de fiets, want lokale clubs nodigen u uit om gratis samen met hen te rijden, van de lente tot de herfst.
Zoom op
Zoom op de werken van de Libron
Wat een vreugde om erop te varen of langs de oevers van het Canal du Midi en langs de wijngaarden te wandelen. In deze oase van rust moet u wel het technisch hoogstandje bewonderen, dat ontworpen is om de circulatie op het kanaal te waarborgen als de Libron een hoge waterstand heeft.
Een ingenieus systeem met mobiele sluizen, uniek ter wereld!
Suggestie
De wijngaard verbergt prachtige domeinen
Maak kennis de wijnbouwers. Zij willen graag de kwaliteit van hun werk, hun land en hun zonovergoten wijnen met u te delen.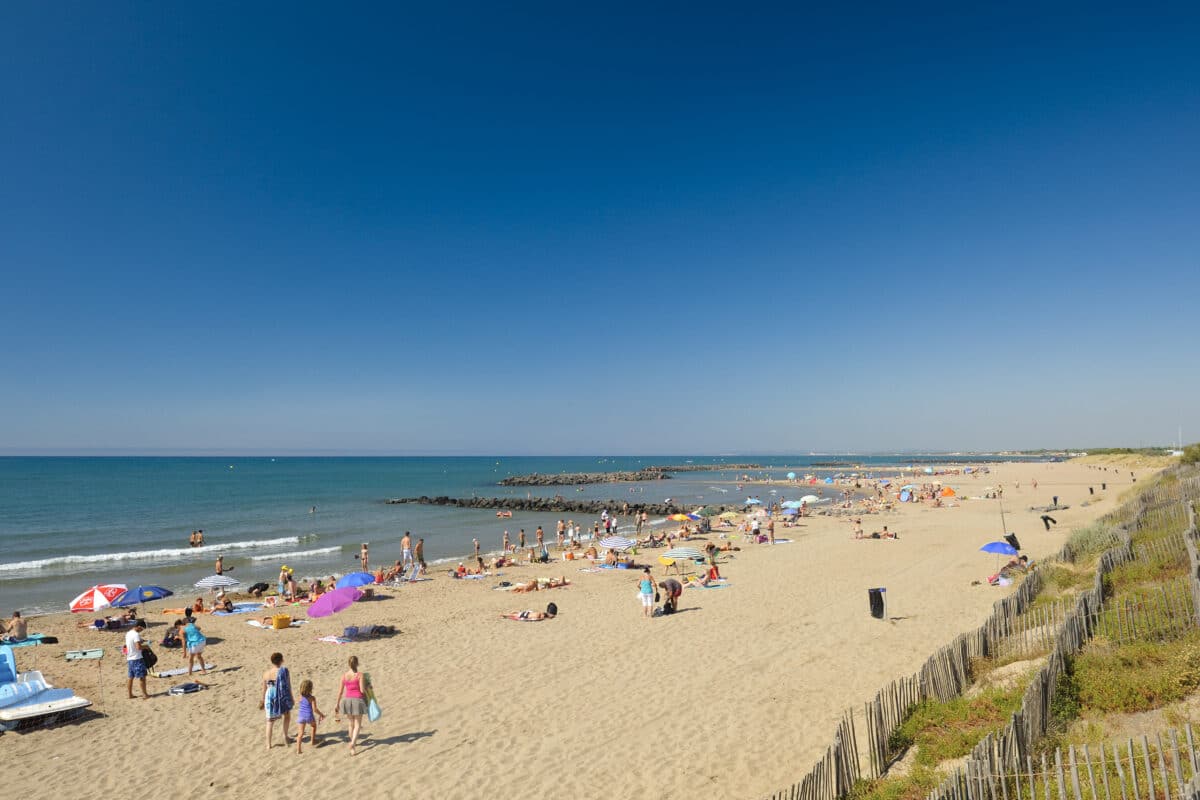 Onze brochures via "Vias"
Adressenlijst
Toeristisch Kantoor
Bureau d'information
Avenue de la Méditerranée
34450 Vias-Plage
Téléphone : 04 67 21 76 25
Email