Portiragnes
De mooie verbinding tussen strand, natuur en authenticiteit
Als voor u vakantie symbool staat voor een goed bewaarde omgeving, dan bent u hier op de juiste plek!
Hier worden natuurliefhebbers verwend!
Portiragnes heeft vele natuurlijke trekpleisters, met vooral het fijne zandstrand met Europese blauwe vlag en veel wateractiviteiten. En in de directe omgeving zijn veel natuurgebieden die onder de bescherming van het Natura 2000-netwerk vallen, zoals het nationale natuurpark van Roque-Haute, waar een waardevolle, soms extreem zeldzame biodiversiteit leeft, of de site van La Grande Maïre, ons eigen stukje Camargue!
Dit enorme natte gebied van 400 hectare is een bonte verzameling van natuurlijke milieus (duinen, lagunes, kwelderlanden, rietlanden) met een opmerkelijk aantal verschillende diersoorten, die u elke woensdagavond in juli en augustus langs de 3 bewegwijzerde paden of rondleidingen kunt ontdekken. Het is een gebied met veel vogels, waaronder een belangrijke kolonie flamingo's. Het gebied leeft op het ritme van de Occitaanse tradities, rond de Camargue-paarden en de stieren van de manade Grand Salan.
De charme van het traditionele Occitaanse dorp
Portiragnes wordt doorkruist door het Canal du Midi, omringd door wijngaarden en leunt tegen een heuvel. Slenter door de straatjes van dit karakteristieke regionale dorp, dat in de 12e eeuw rond de kerk is gebouwd. In het archeologisch museum Jean Saluste kunt u de levenswijze en de activiteiten van de eerste inwoners te ontdekken, vanaf het paleolithicum (- 800.000 jaar).
Te voet, met de fiets… Alles voor een gezellig en ecologisch verblijf
De badplaats Portiragnes-Plage is ideaal om te ontspannen en uw auto te laten staan. Dankzij de fietspaden kunt u de hele badplaats doorkruisen tot aan de zee of langs de oevers van het Canal du Midi fietsen. Het kanaal is trouwens ook het ideale uitgangspunt voor het verkennen van de omgeving van sluis tot sluis, te voet, met de fiets of met de boot!
Festivals, shows, stierenvechten, muziek…
De zomer van Portiragnes staat garant voor feest. Van Canalissimô, het festival dat het eerste weekend van juli kunst op straat brengt, tot aan het Festival du Vent, het tweede weekend van september, waar de lucht van het strand versierd wordt met duizend kleuren en karakters, er wordt hier allerlei vermaak voor alle leeftijden aangeboden.
Onze suggestie
De stierentraditie
Het is niet mogelijk het over Portiragnes te hebben zonder de stieren te noemen: de "manade" is in de ziel van de Grande Maïre verankerd en de stier is het totem-dier van het dorp… te ontdekken tijdens traditionele feesten. De prijswinnende wijnen kunnen in de wijnkelder Alma Cersius geproefd worden, een andere mooie ervaring. De cultuur van het zuiden wordt gecombineerd met de ongerepte landschappen van Portiragnes!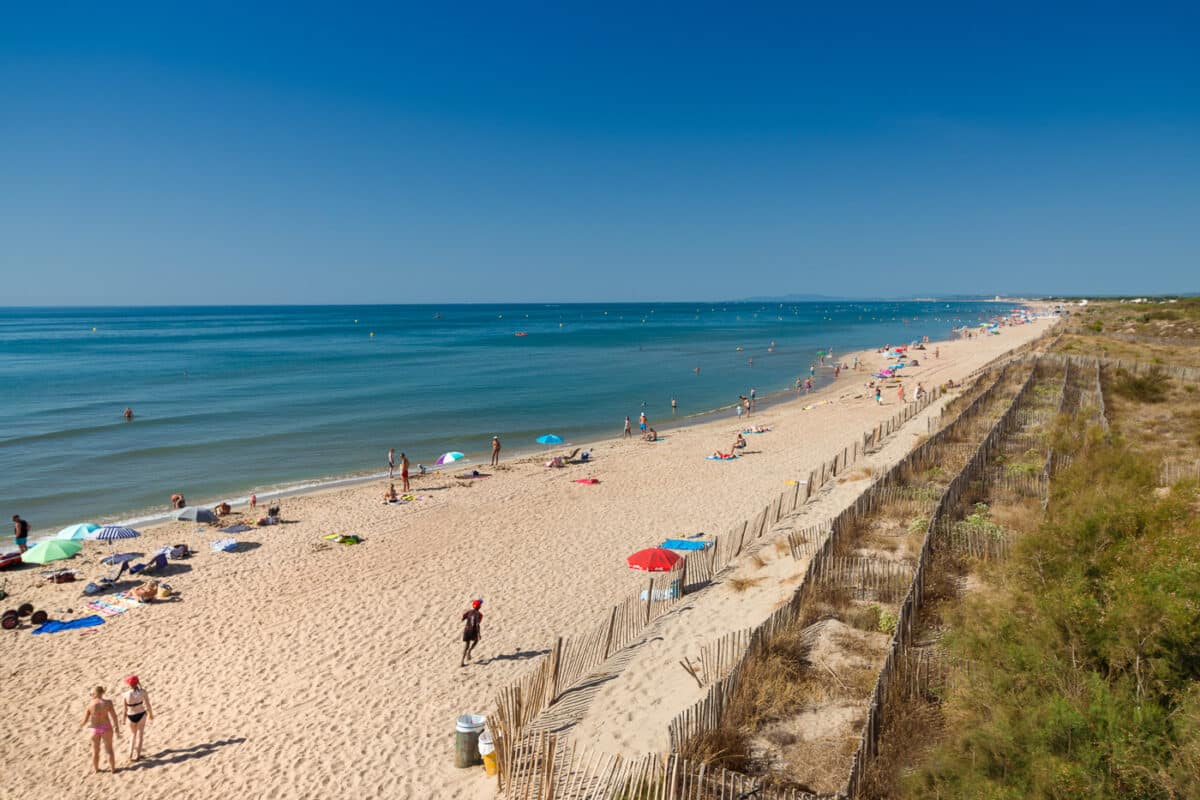 Onze brochures via "Portiragnes"
Adressenlijst
Toeristisch Kantoor
Bureau d'information
3 Place du Bicentenaire
34420 Portiragnes
Téléphone : 04 67 90 92 51
Email