Everyone knows that the weather is great all year round in Cap d'Agde! In summer, the sun shines all day long and cooling off soon becomes your number 1 priority. And what better way than in the water! So armed with beach towel and flip-flops, it's time to head for the beach.
To help you choose where to spread your towel and relax, we've selected the most beautiful beaches of Hérault for you to visit during your holiday. Fine sand, turquoise water and protected spaces… we have something for everyone.
The best beaches in Cap d'Agde
La Grande Conque beach
Take the steps carved out of the rock, down to this gorgeous beach that's unique in Cap d'Agde. It's easy to recognise the greyish, almost black sands of La Grande Conque beach. This distinguishing characteristic gives it an otherworldly feel as you sit on the sand formed by volcanic rock and gaze out to sea If you're into snorkelling, venture into the crystal-clear turquoise sea to follow an underwater trail and discover various marine species.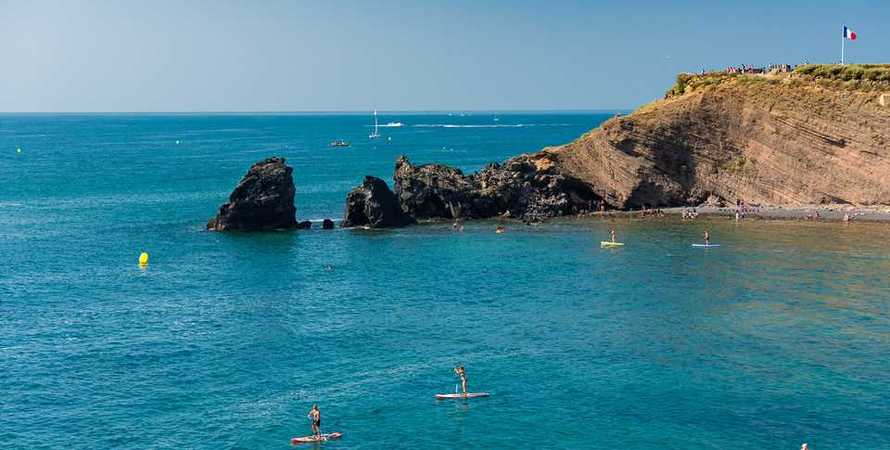 Richelieu beach
If you have children, head for Richelieu beach! They'll love it here, and so will the adults! Bring buckets and spades so the kids can make sandcastles while you top up your tan. The sandbanks keep the water temperature pleasant all day long and the vast stretch of sand means the children can have fun until dusk. And even then they won't want to leave!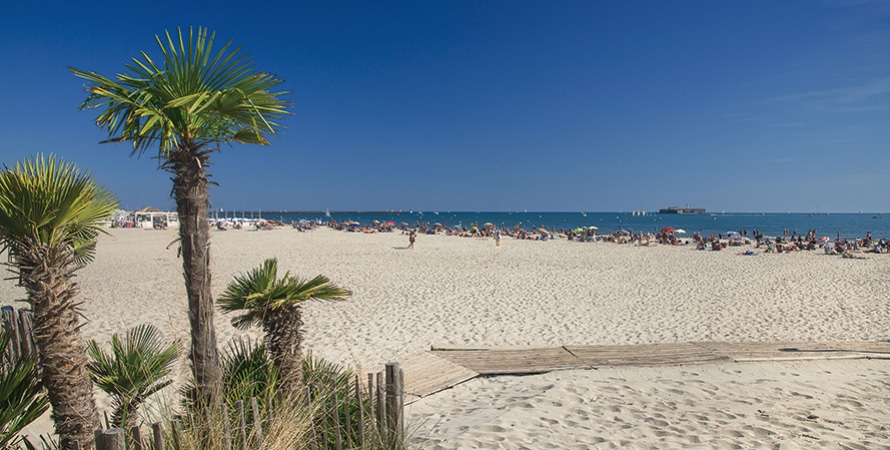 Les plus belles plages de Vias
Sainte-Geneviève beach
Treasure-hunt fans, take note! On Sainte-Geneviève beach in Vias is a famous seashell called "eye of St Lucia"… Take an afternoon break in the sun to go searching for this lucky charm! You'll recognise it from its round or oval shape and its orangey colour.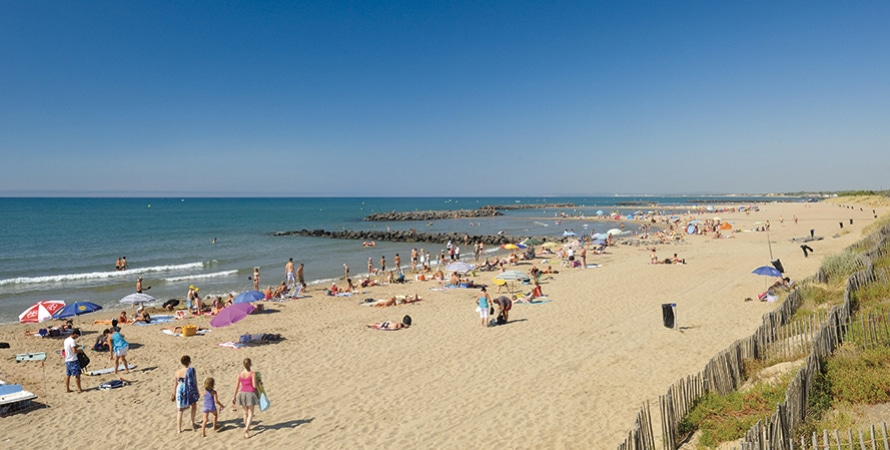 Farinette beach
This unique beach in Vias takes its name from the grains of sand that are as fine as flour ("farine" in French). With its sand dunes and shores sloping gently into the sea, Farinette beach is the perfect spot to enjoy peace of mind by the Mediterranean. At the end of the day, spread your checked tablecloth, install your picnic basket and sip at a drink as the sun goes down! A romantic moment that may well turn into your favourite holiday memory.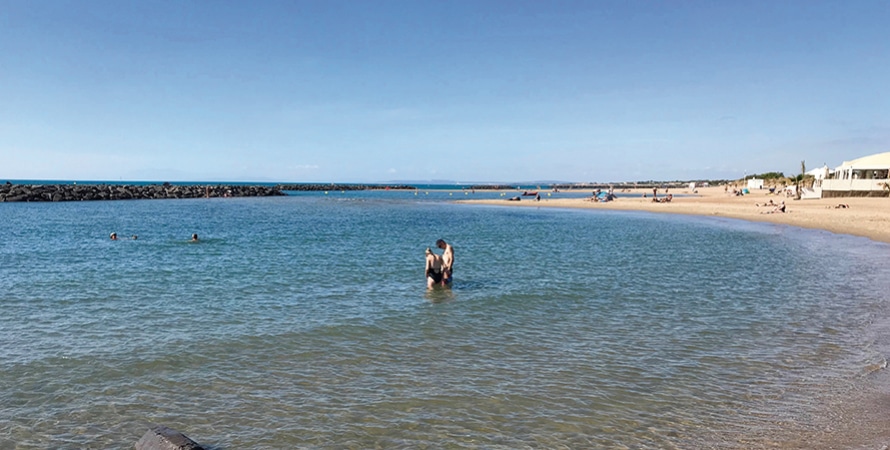 Clôt beach
This beach in Vias is truly a choice spot! From your beach towel you'll enjoy views of the Tamarissière and Grau d'Agde lighthouses in the distance… A unique backdrop that makes this a great beach for photos! The lighthouses switch on in the evening to guide vessels and offer superb views.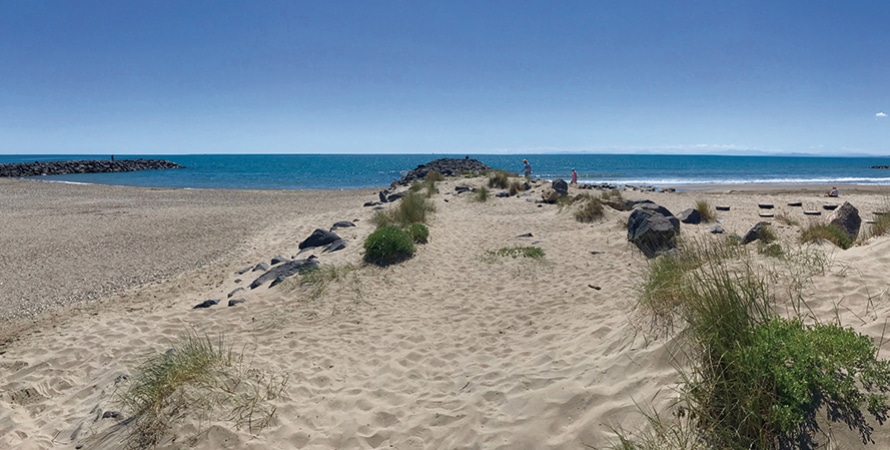 The best beaches in Portiragnes
Bosquet beach
Cool off by taking a walk in the garrigue wilderness! Spread your favourite beach towel on the sand and spend the afternoon relaxing. Far from the crowds of holidaymakers, Le Bosquet beach in Portiragnes promises a quiet moment away from the frenzy of the city. If you bring the children you'll be delighted by this beach's family-friendly atmosphere! Why not rent out windsurf boards for the whole family and enjoy fits of laughter all afternoon?
Rivierette beach
Located between Sérignan and Portiragnes, this beach benefits from an outstanding location. Surrounded by two lagoons and the Mediterranean Sea, it offers plenty of choice when it comes to places to swim! This is the perfect spot for nature lovers. The Grande Maïre lagoon makes a lovely backdrop to your exploration of the region's wild vegetation.

It is forbidden to reproduce images