The Mont Saint-Loup: the volcano overlooking the Cap d'Agde
Between the Cap d'Agde and Agde, the Mont Saint-Loup rises to 113m and extends over around 15km². A former volcano, its eruption 750,000 years ago gave the town of Agde its iridescent grey colour and its basalt monuments. Located at the extreme south of the Auvergne volcano range, it also carved the coastline, creating islets, creeks, beaches and cliffs – exceptional landscapes with contrasting colours, containing an abundance of underwater life…
A natural area for walkers and cyclists
The Mont Saint-Loup has been preserved from motor vehicles. Make sure you go to the top to appreciate the unique panorama over the coast and inland – from the town of Agde to the Bagnas National Nature Reserve, and to the north, the Thau lagoon, where the famous Bouzigues oysters are produced.
A family walk immersed in nature on the Mont Saint-Loup
Follow the trail leading to the top or the "Sentier d'Emilie" forest path (Emilie's path). You will penetrate a luxuriant natural environment of Mediterranean plants with the aromas of the garrigue scrubland (pine woods, green oak, almond trees…) where you are sure to meet the wildlife that thrives there (squirrels, cicadas, birds, butterflies…).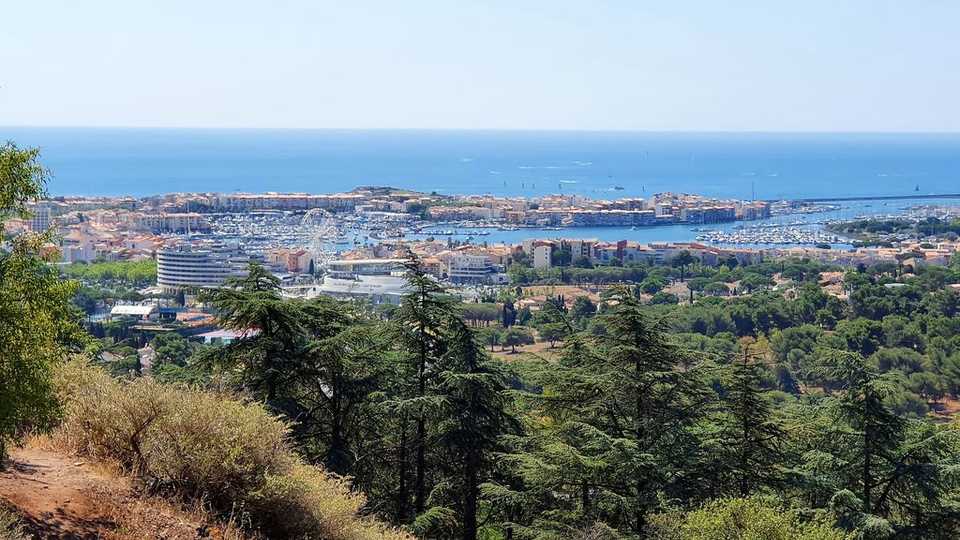 Head for Le Cap d'Agde and its cliffs!
Take the walking trail starting at the end of the rue de la Garnison, to the right, leading to the top of the cliffs. It offers a spectacular view over the landscape, which takes on an infinite variety of blues in the sunlight. It is an ideal walk to relax and take a deep breath of fresh sea air. The rocks plunge their basalt claws into the seabed, marrying land and sea. This rocky coast is punctuated with beautiful creeks and beaches just waiting to be discovered!
Observe the geological riches of the Cap
The volcanic eruptions on the Cap d'Agde site are still visible in the variety of soil types: solidified lava, yellow tuffs in regular layers, quartz, clay…On the cliffs or in Rochelongue, come and admire the range of minerals!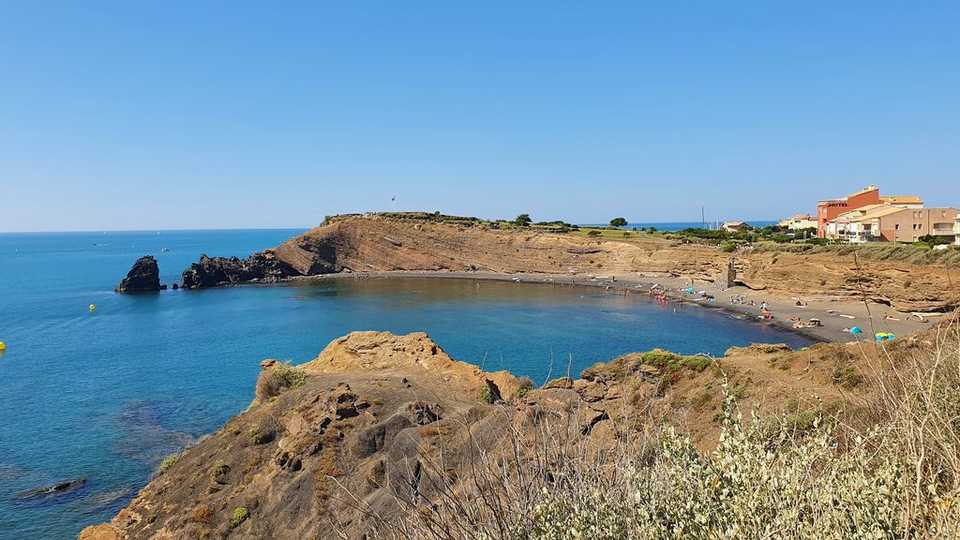 Unusual discovery: underwater volcanism and its treasures
The Cap d'Agde point was the result of a succession of volcanic eruptions, both on land and underwater, which formed black volcanic islets such as the one at Brescou. At the foot of the cliffs, the underwater trail lets you discover the underwater flora and fauna, at just 0 to 5 metres deep. Around 400 m return, go and discover life under water: volcanic rocky beds, volcanic slabs, faults, mini canyons… provide different natural habitats which hide varied, colourful wildlife.
The trail is marked from June 15th to September 15th by buoys, each of which is equipped with underwater signs describing the habitat and species you are likely to find. Departure point: La Plagette (small beach) at Cap d'Agde.
If you want to go further in your exploration of the seabed – why not opt for underwater diving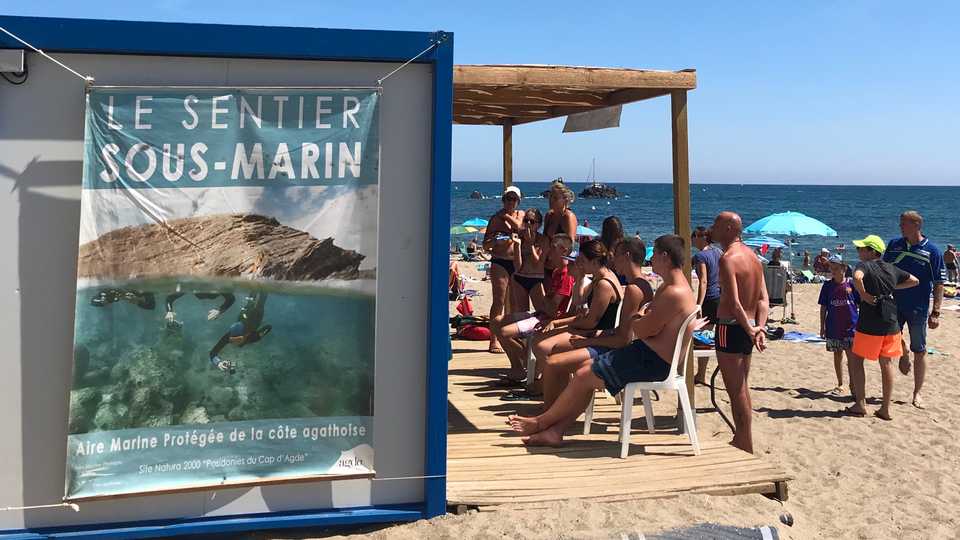 Did you know?
The Mont Saint-Loup has always occupied a strategic position, with its lighthouse and the 17th century Tour des Anglais (Englishman's tower), which was used to prevent incursions from pirates and the English!
Practical information
Interested by a guided tour? In July and August, nature guides can take you along the Trail – dive, admire, take photos…and leave with your very own underwater pictures! Hire a digital camera as an option.
Further information: Direction du Milieu Marin (Marine environment department) in the town of Adge: 04 67 94 62 47 – 06 10 97 04 22