The local treasure that makes your mouth water!
Oysters offer a unique experience. You delicately lift the freshly-opened shell and the sea is right there, alive, salty and powerful!
In the beginning…
Aged just a few months, the seed oysters arrive from the Atlantic coast or a hatchery. On the Thau lagoon, they use the "collage" technique. Because of the lack of tides in the Mediterranean, this technique entails cementing the young oysters one by one onto ropes, then leaving them underwater to develop. The video below shows and explains all the stages that are required before they can be eaten.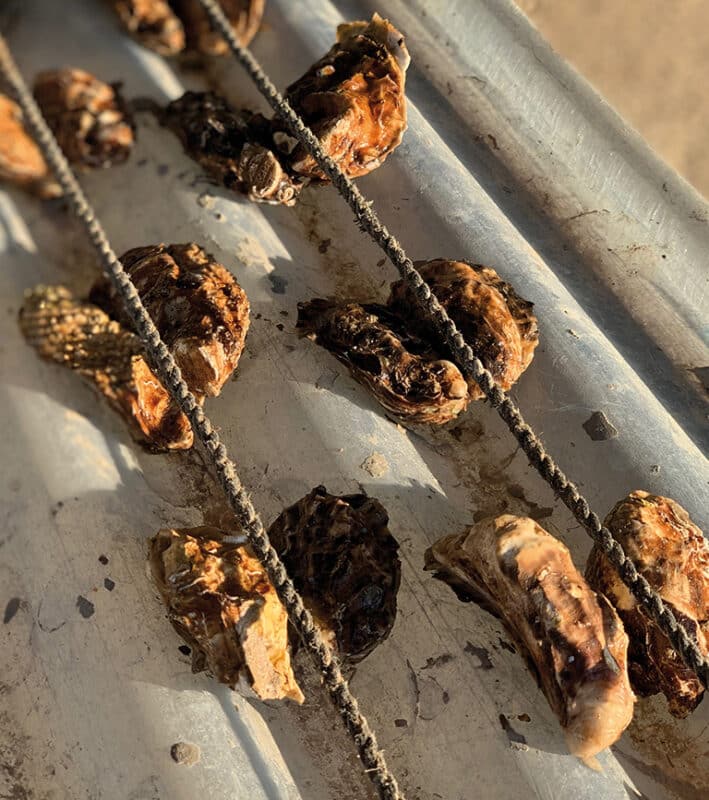 Oysters from Thau lagoon on the Mediterranean
Oysters from Thau lagoon don't just give you a taste of where they come from, they actually take you there. Firm yet tender, they have a slight taste of hazelnut and fine, delicate flesh. They are better known as Bouzigues oysters and being farmed in Thau lagoon means they benefit from exceptional natural conditions ideal for their development. Our Mediterranean climate is mild, allowing shellfish immersed in the tideless lagoon to reap the nutritional quintessence from the phytoplankton.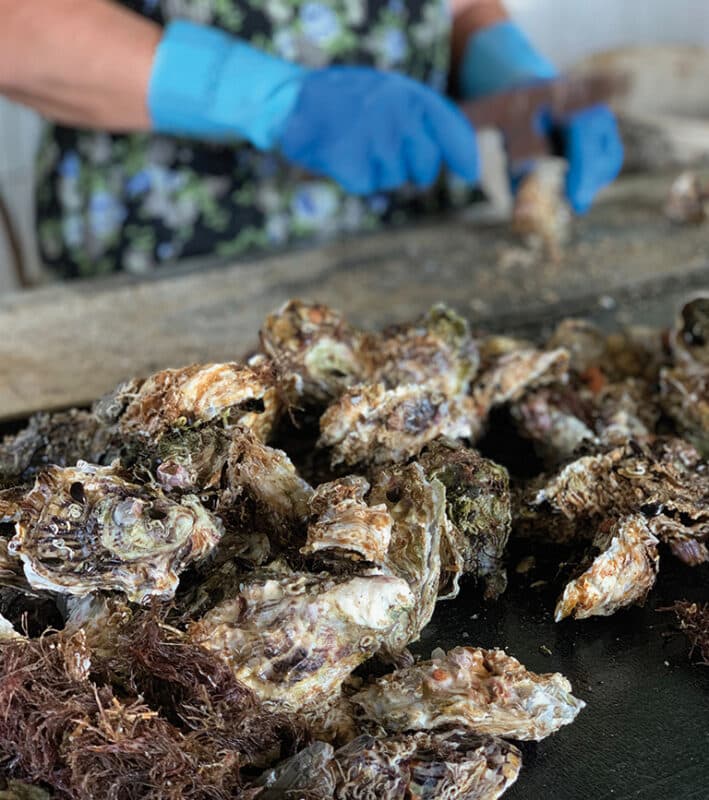 How do you like them?
Raw or cooked, they are a delight for the tastebuds but also an excellent source of vitamins A, D and B12, as well as copper, iron, zinc and other nutrients.
There are lots of recipes for enjoying them hot in a gratin, with garlic & parsley butter, or in a shallot & white wine sauce… Take your pick and melt with delight!
Have you tried them in a gratin with a touch of garlic mayonnaise? Simply irresistible!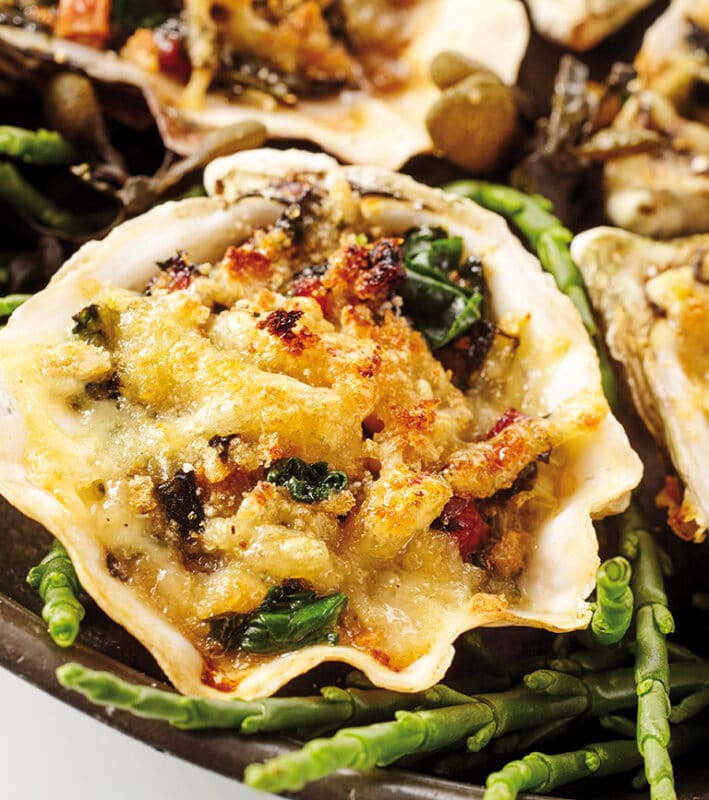 Good to know
On purchase, oysters should be heavy, which means they have retained their water. Check that they are closed and intact, proof they're still alive.
If, however, you notice an open oyster, try tapping it! If it is fresh it will close again. Another test for freshness is the oyster's resistance to being opened.
Where to find them?
At many restaurants and markets or directly from the oyster farms. Around here it's impossible to not find any!
Our thanks go to Annie from Mas Conchylicole Ultra Marine for her warm welcome. If you'd like to know more, learn about the trade or just enjoy a getaway, Annie organises outings and activities relating to Thau lagoon and her profession. As you'll see, she is passionate and always ready to share both her human and environmental values with her guests.
Image credits: Abobe Stock – Office de Tourisme Cap d'Agde Méditerranée
It is forbidden to reproduce images