Catamaranzeilen, jet skiën, windsurfen, diepzeeduiken, zeevissen, roeien: Cap d'Agde, dat vermaard als watersporthoofdstad van de Middellandse Zee en in het bezit van het label "France Station Nautique, biedt u een ruime keuze aan watersporten voor liefhebbers van de zee. Tussen de cursussen, verhuurbedrijven, clubs en trainingsmogelijkheden zijn tal van ideeën te vinden voor vermaak op het zoete of zoute water.
Een groot aanbod aan watersportactiviteiten
Het uitstekende milieu en de prima begeleiding van de activiteiten maken van Cap d'Agde een uitzonderlijk watersportgebied. Kies uit activiteiten op zee, op het Canal du Midi of de rivier Hérault en beleef watersport op zijn best! U kunt roeien, kanovaren, jetskiën, kitesurfen, stand up-paddlen, parasailen, windsurfen, diepzeeduiken, traditioneel roeien, waterskiën, tuben, wakeboarden, zeilen, cruisen, tochten maken op zee en er zijn nog veel meer activiteiten! In Cap d'Agde is voor elk wat wils en voor elk niveau.
Dynamische en moderne accommodatie
Le Centre Nautique du Cap d'Agde
Het Centre Nautique du Cap d'Agde, aan de rand van het strand Richelieu Est, is in het bezit van het label Ecole Française de Voile voor zeilscholen, een erkenning van de kwaliteit van de lessen en de verscheidenheid aan sporten die er gedaan kunnen worden.  Dankzij de moderne lokalen en het aangepaste en veilige materiaal kunt u hier in alle rust de activiteit van uw keuze beoefenen.
Als lid van de federatie van opleidingscentra heeft dit centrum een team van gekwalificeerde instructeurs, die tot uw beschikking staan voor lessen op elke niveau of zeilcursussen.
De website van Centre Nautique
De plezierhaven
Met 4100 ligplaatsen, moderne voorzieningen en een team professionals staat de plezierhaven van Cap d'Agde geheel in dienst van de watersporter. De haven heeft zich vastgelegd om de milieueffecten te beperken en de waterkwaliteit te garanderen en is daarom in het bezit van de labels "Ports Propres en Languedoc-Roussillon" voor schone havens en "Pavillon Bleu" (blauwe vlag) voor een schone omgeving.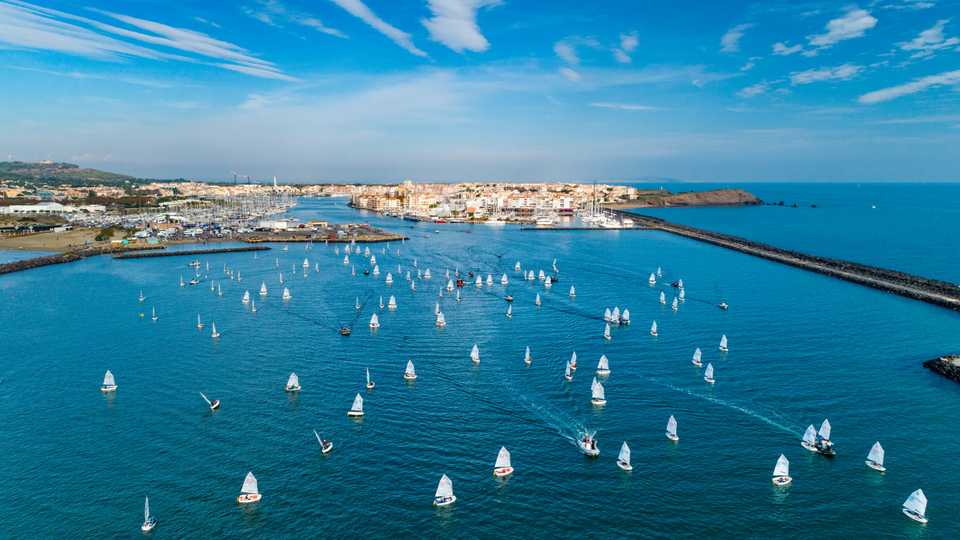 De Salon Nautique d'Automne: hét evenement met Allerheiligen
Naast talrijke watersportactiviteiten zijn er in Cap d'Agde ook beroemde evenementen. De Salon Nautique d'Automne (najaarswatersportbeurs) is een regionale referentie op watersportgebied  De beurs trekt zowel liefhebbers en nieuwsgierigen als professionele watersporters. Deze grote mediterrane markt met nieuwe en tweedehandsboten wordt omlijst door conferenties, activiteiten en ontmoetingen. In het exposantendorp bieden leveranciers de watersporters alle mogelijke diensten:  bootuitrustingen (zeilen, staande wanten, elektronica, trailers, touwwerk enz.), zee-uitrustingen (kleding, kaarten enz.) en andere gespecialiseerde diensten (financiering, verzekeringen, expertise, opleidingen, reparatie, verhuur enz.).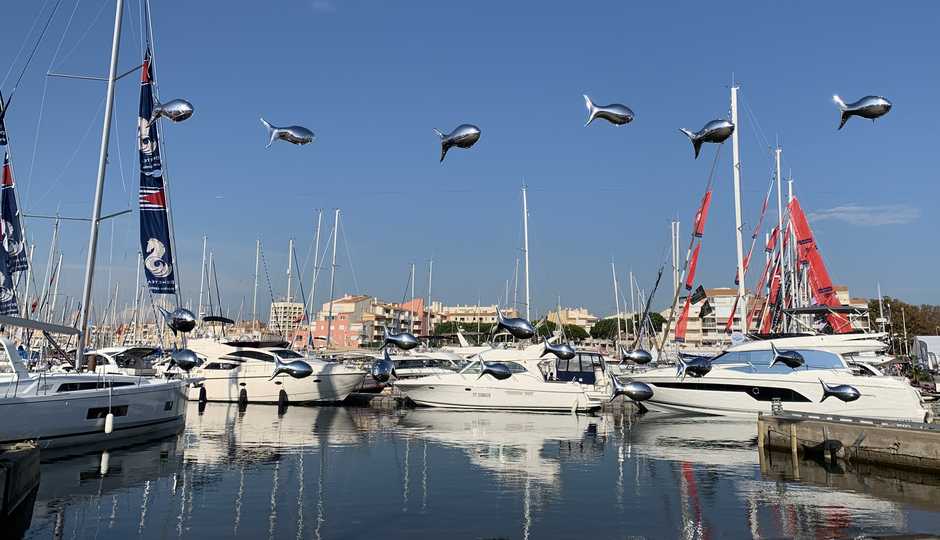 Wist u dat?
Jaarlijks wordt in Cap d'Agde het Fête du Nautisme georganiseerd. Op de kades van de stad kunt u in alle veiligheid ontdekken hoe u moet navigeren, roeien, wedstrijdvaren en zo uw vaardigheden uitbreiden!

Overige informatie: www.station-nautique.com