'Famille Plus' = a successful family holiday!
The Cap d'Agde Méditerranée Destination is a real-life treasure island for family holidays: Agde, Cap d'Agde, Le Grau d'Agde and La Tamarissière… The ideal destinations for some quality time as a family. 11 beaches and plenty of water-based activities for the whole family, clubs and entertainment, educational and fun visits, theme parks, arts and crafts workshops, kid-friendly accommodation and restaurants, and so much more. This destination most definitely deserves the 'Famille Plus' quality label!
Sea, nature, history, sports, relaxation, fun & games… What could be better than that?
Your holiday here will be centred around the beach, but that is not all! Bike rides in complete safety along the cycle paths, natural spaces populated with birds, workshops at the museum and dramatised tours to learn and have fun at the same time, discovery of the underwater world, entertainment, etc. We've compiled a list of ideas of activities bearing the 'Famille Plus' label for families on holiday on the shores of the Mediterranean, whether you've come with toddlers, older children or teenagers.
Activities on the sea and the Canal du Midi
Outdoor sports
Leisure activities and outings
For relaxation and wellness
For new discoveries and a spot of culture
Play areas, picnic areas, treasure hunts using your phone, getaways, cycle paths for safe bike rides, etc. Stop by to see us at the Tourist Office and we'll give you all the information you need and a map.
Where to stay as a family?
Are you looking for a standard hotel or open-air hotel establishment? A simple rental or one with hotel services? To help you plan your holiday, here is a selection of accommodation suitable for families and the services +, provided by holders of the 'Famille Plus' label.
The hotels
Holiday apartment buildings
Campsites
Holiday villages
Restaurants suitable for families
Kids' meals, high chair, games or other specific services to keep your children occupied, etc. Our restaurants with the 'Famille Plus' label will welcome you and your children and make sure you all have a good time.
Great experiences together
This is the promise from the destinations bearing the French national Famille Plus label. A promise centred around 6 commitments:
Personalised welcome services for families
Entertainment adapted to all ages
From the youngest to the oldest family members: adapted prices!
Activities for the whole family, to enjoy separately or together
All the necessary shops and services on-hand
Our professional team will take good care of your children
Cap d'Agde has been awarded this label for tourism destinations thanks to the special attention to satisfying the expectations of families, and in making sure children have everything they need and more!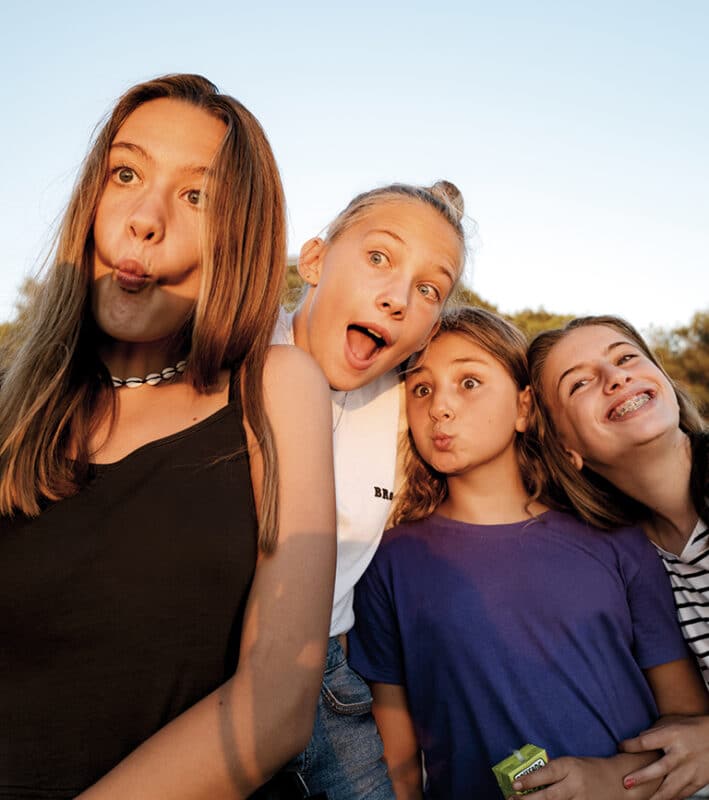 The ideal family holiday is all about quality time and enjoyment, to make new memories together. Look no further! Welcome to the Cap d'Agde Méditerranée Destination!