Go back to the list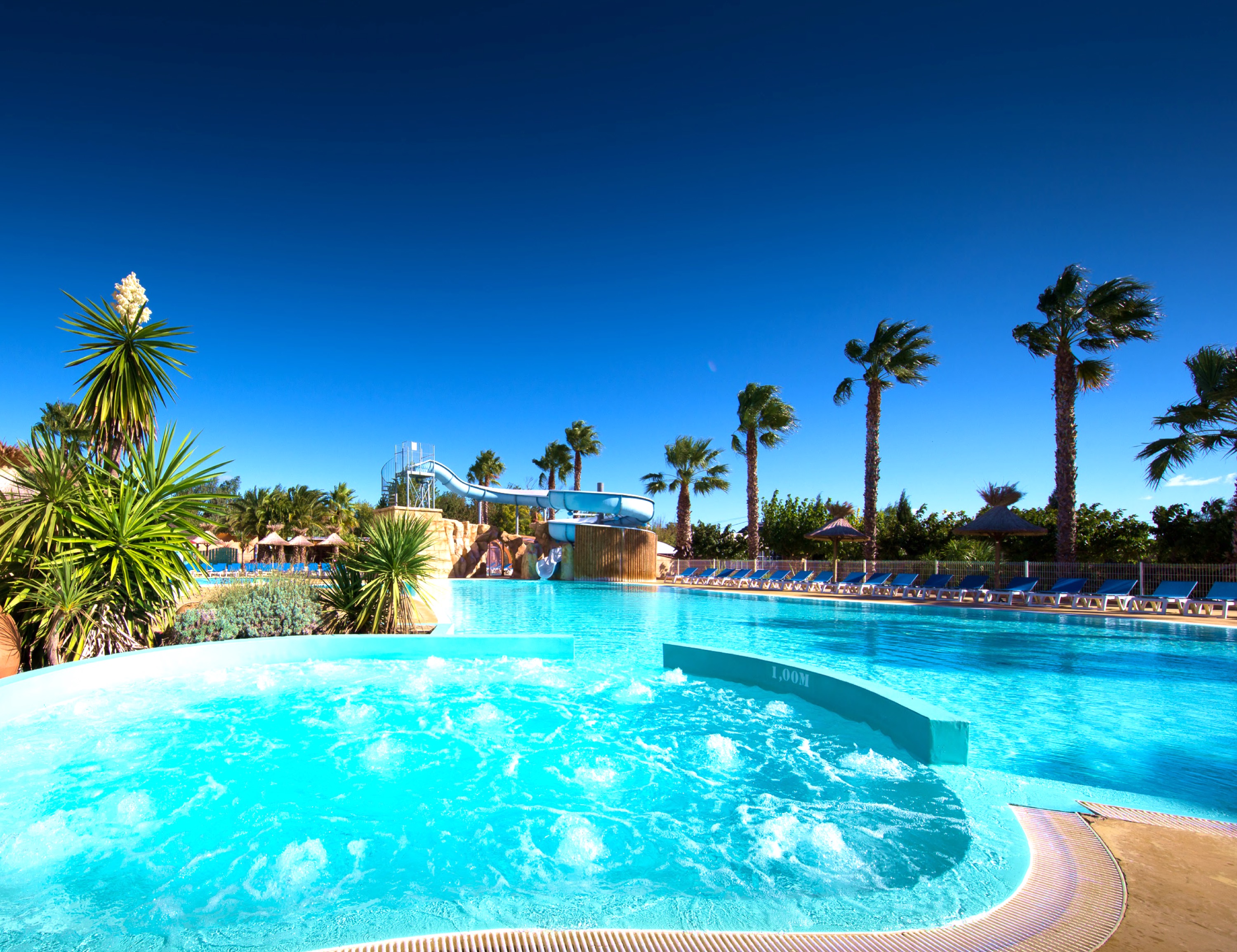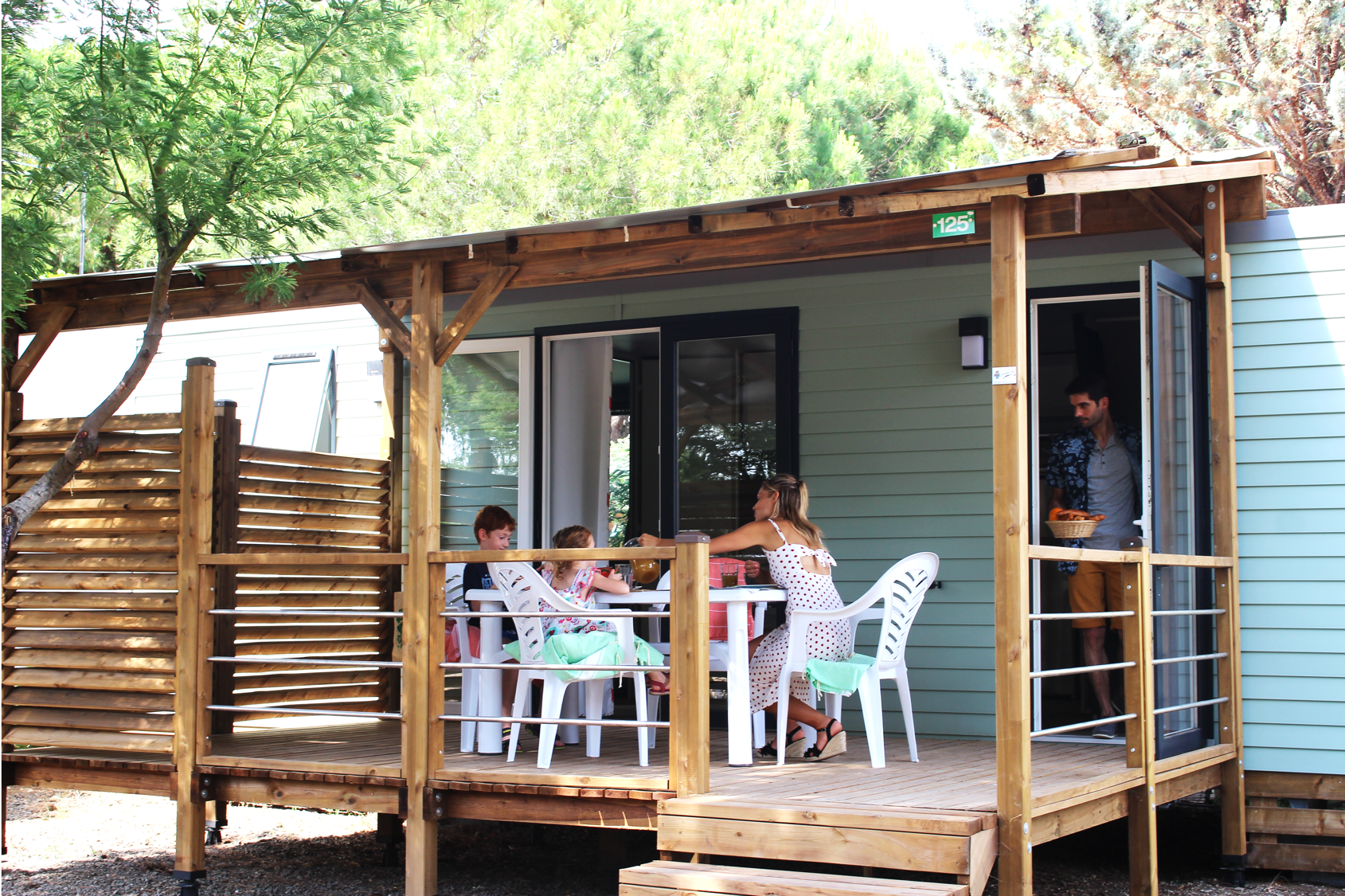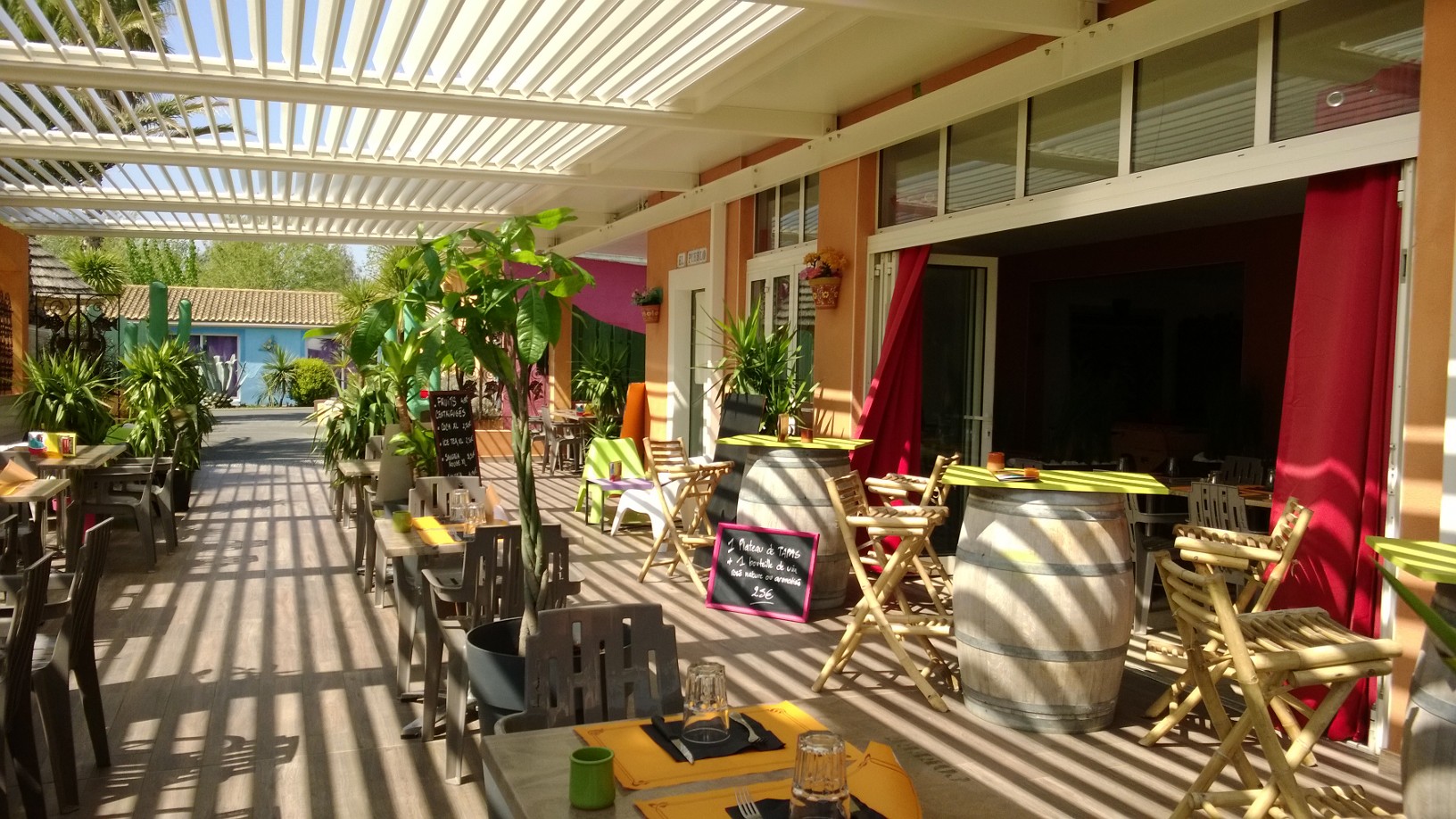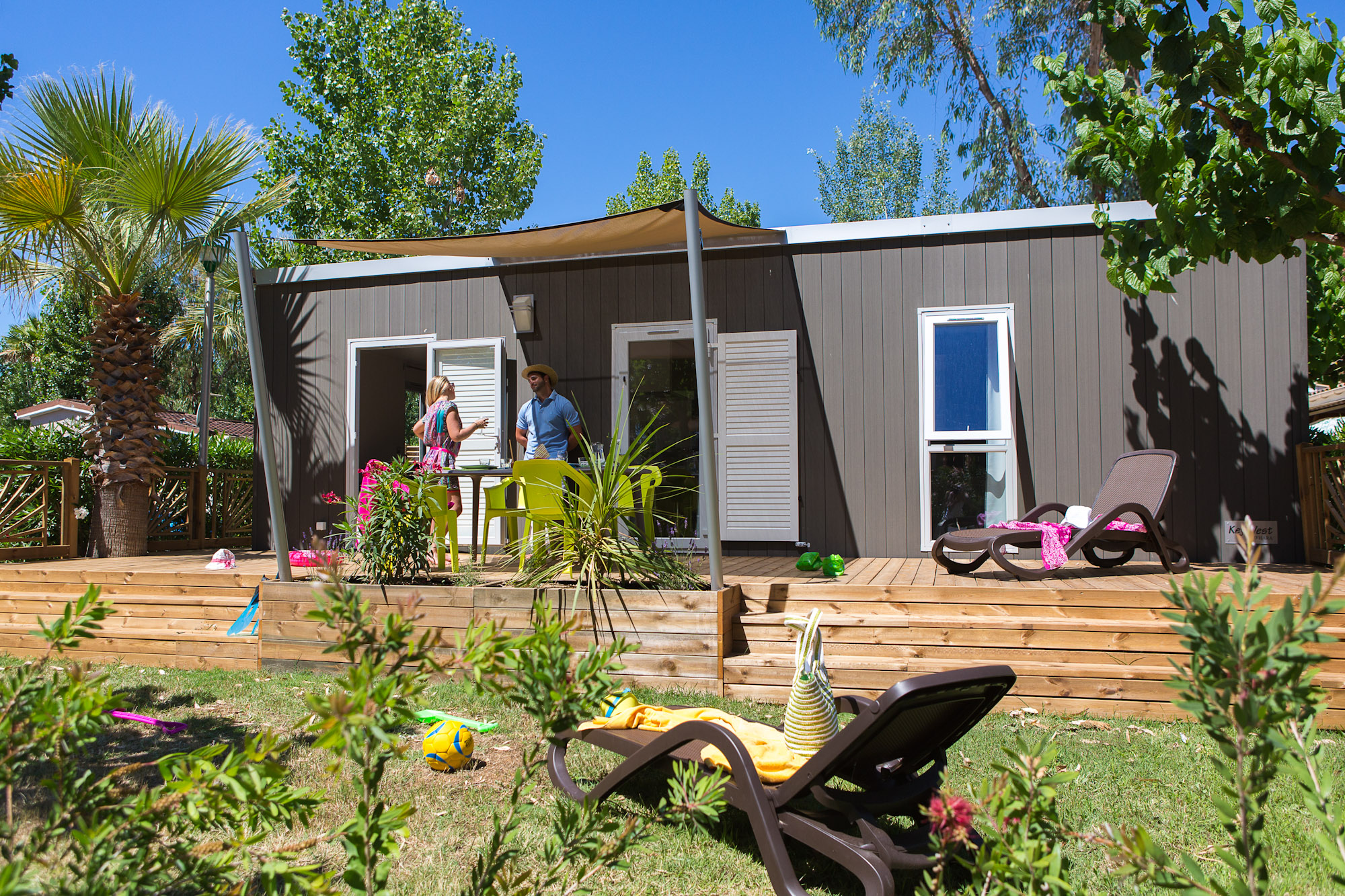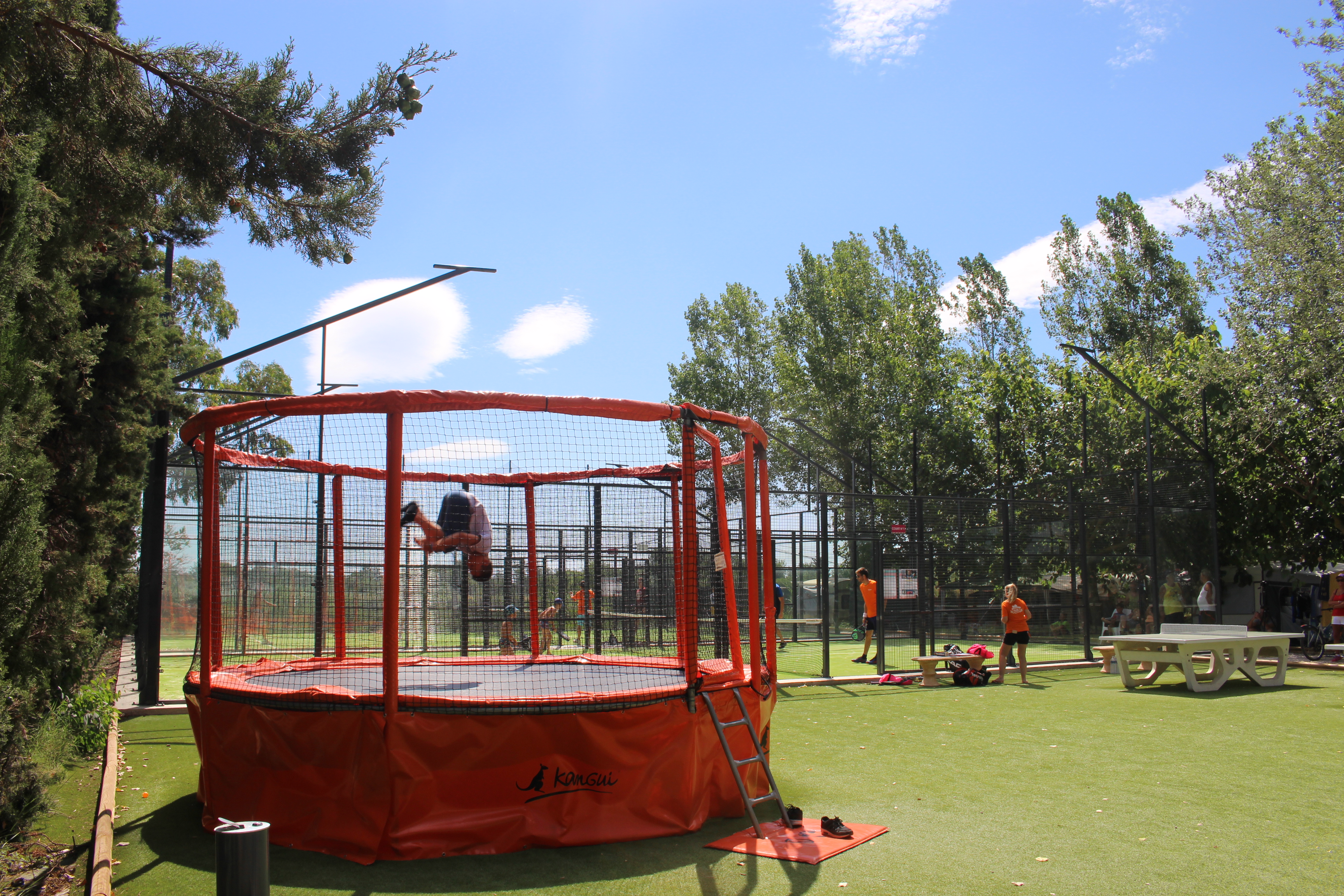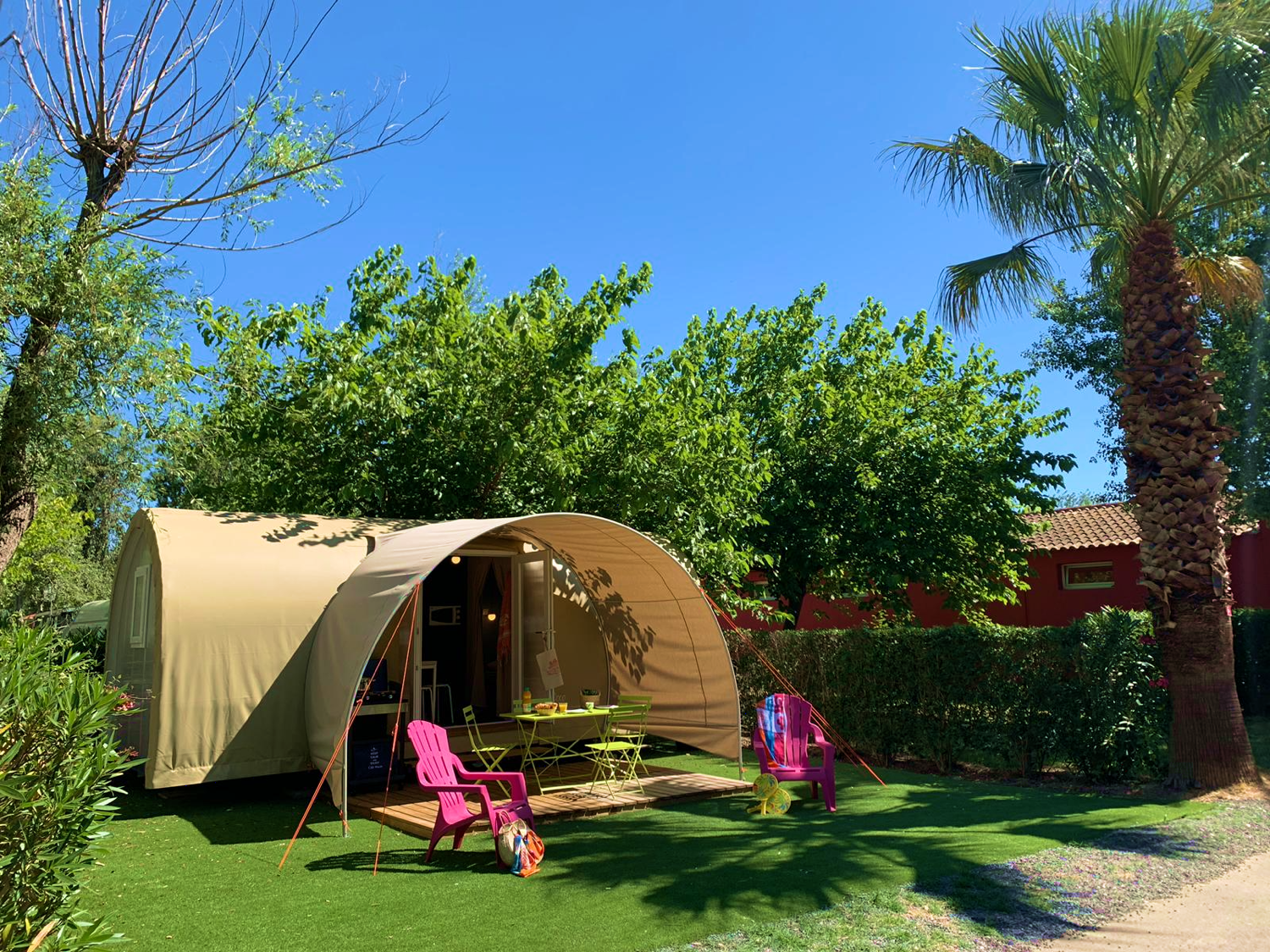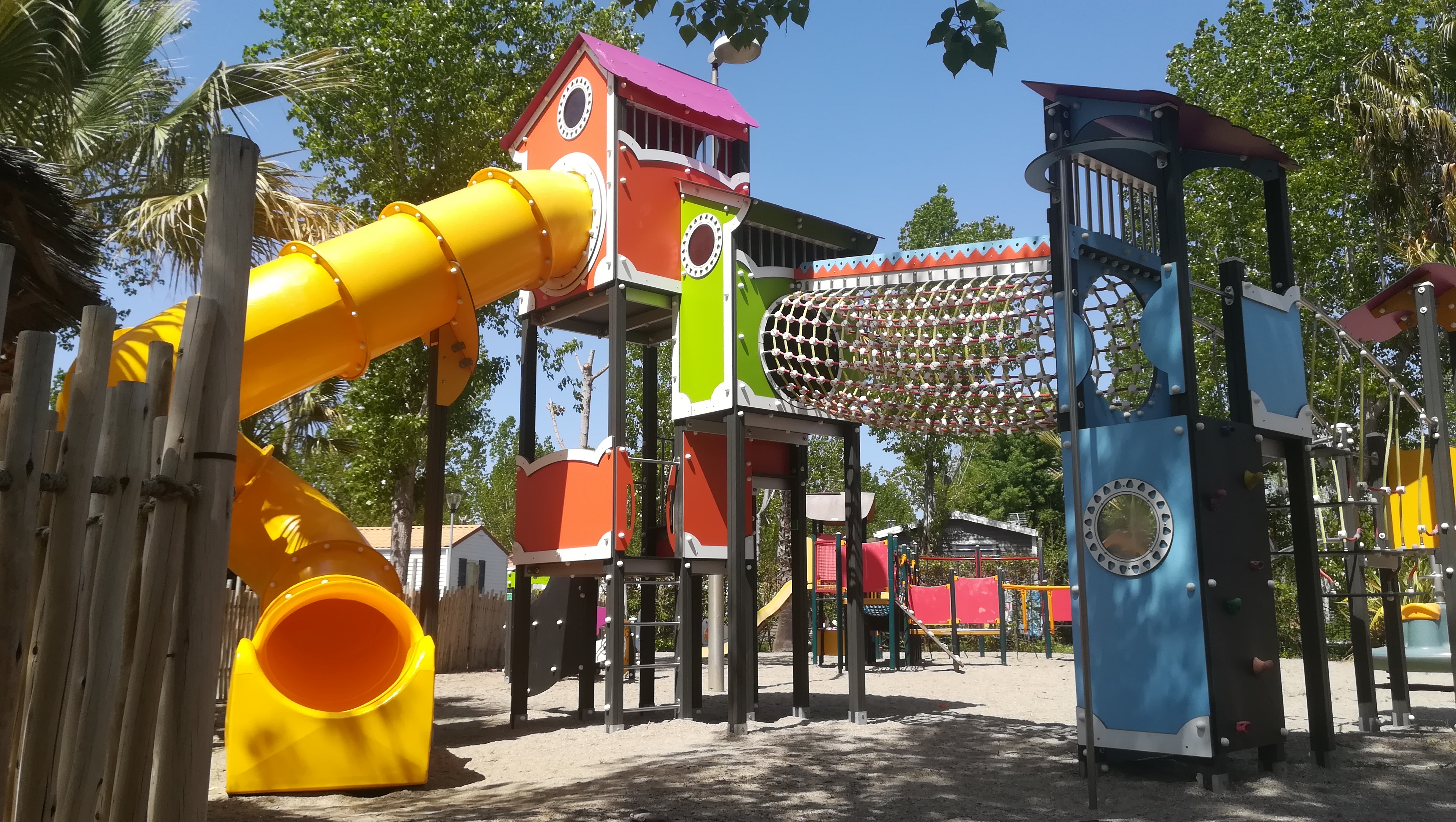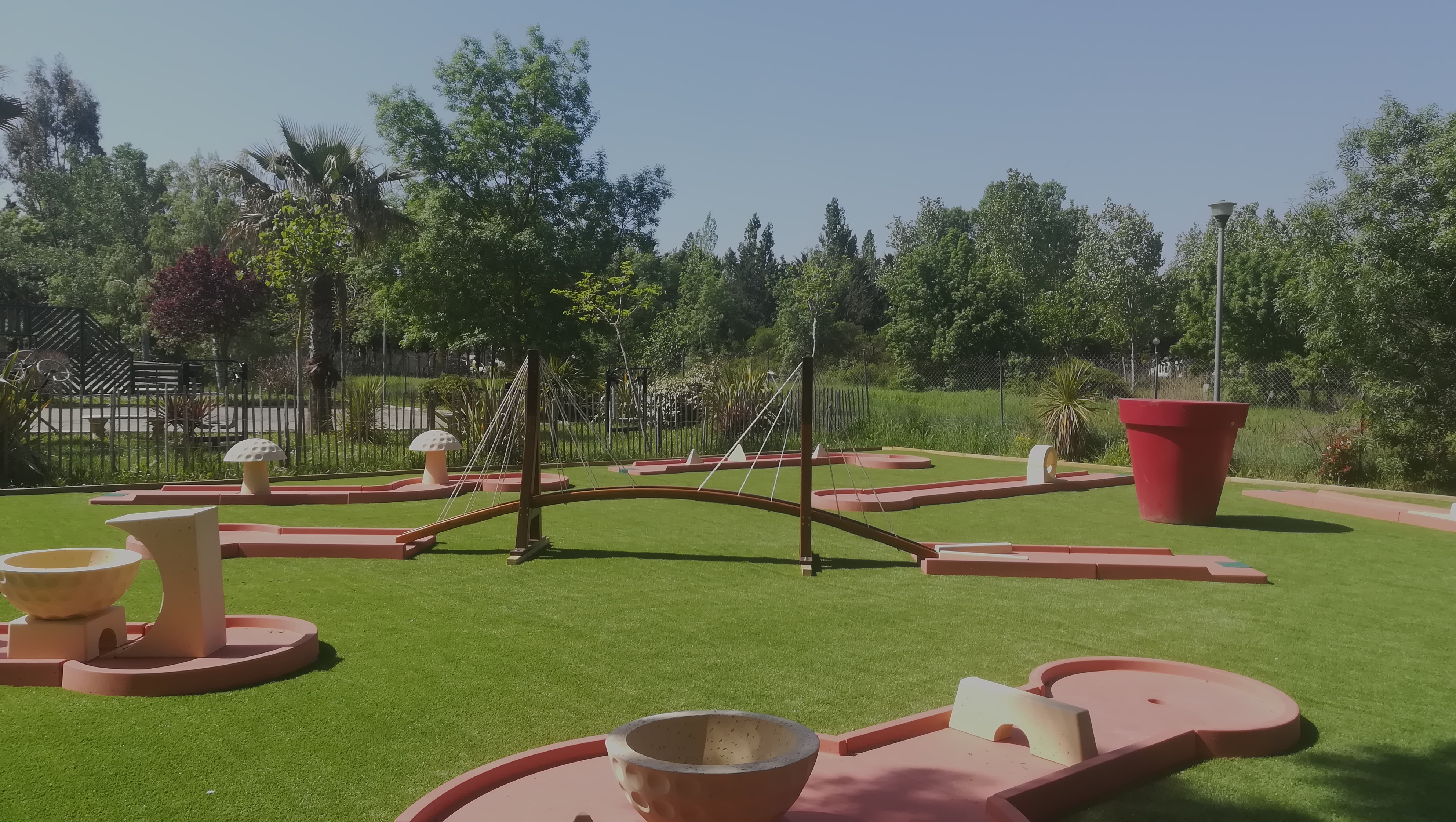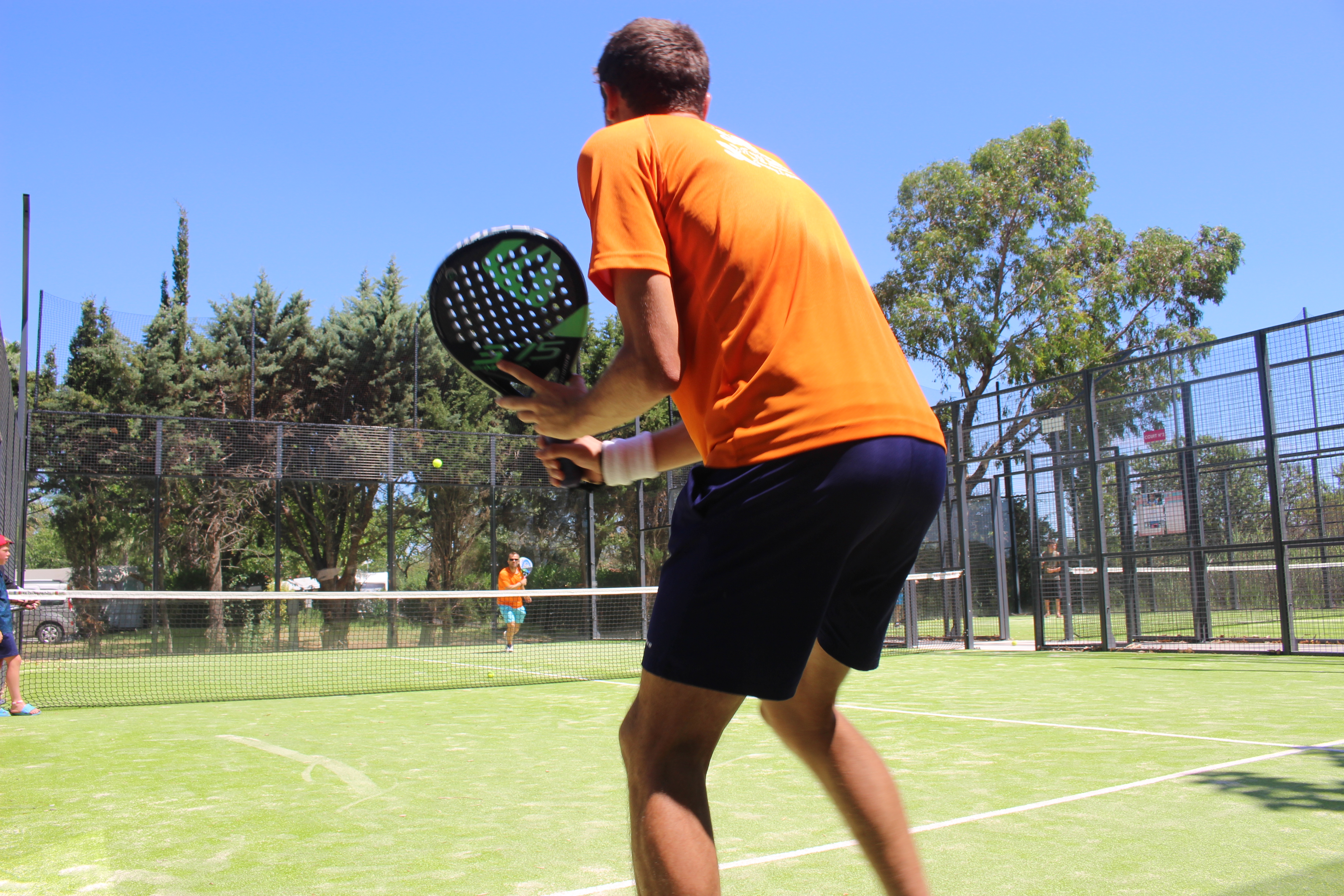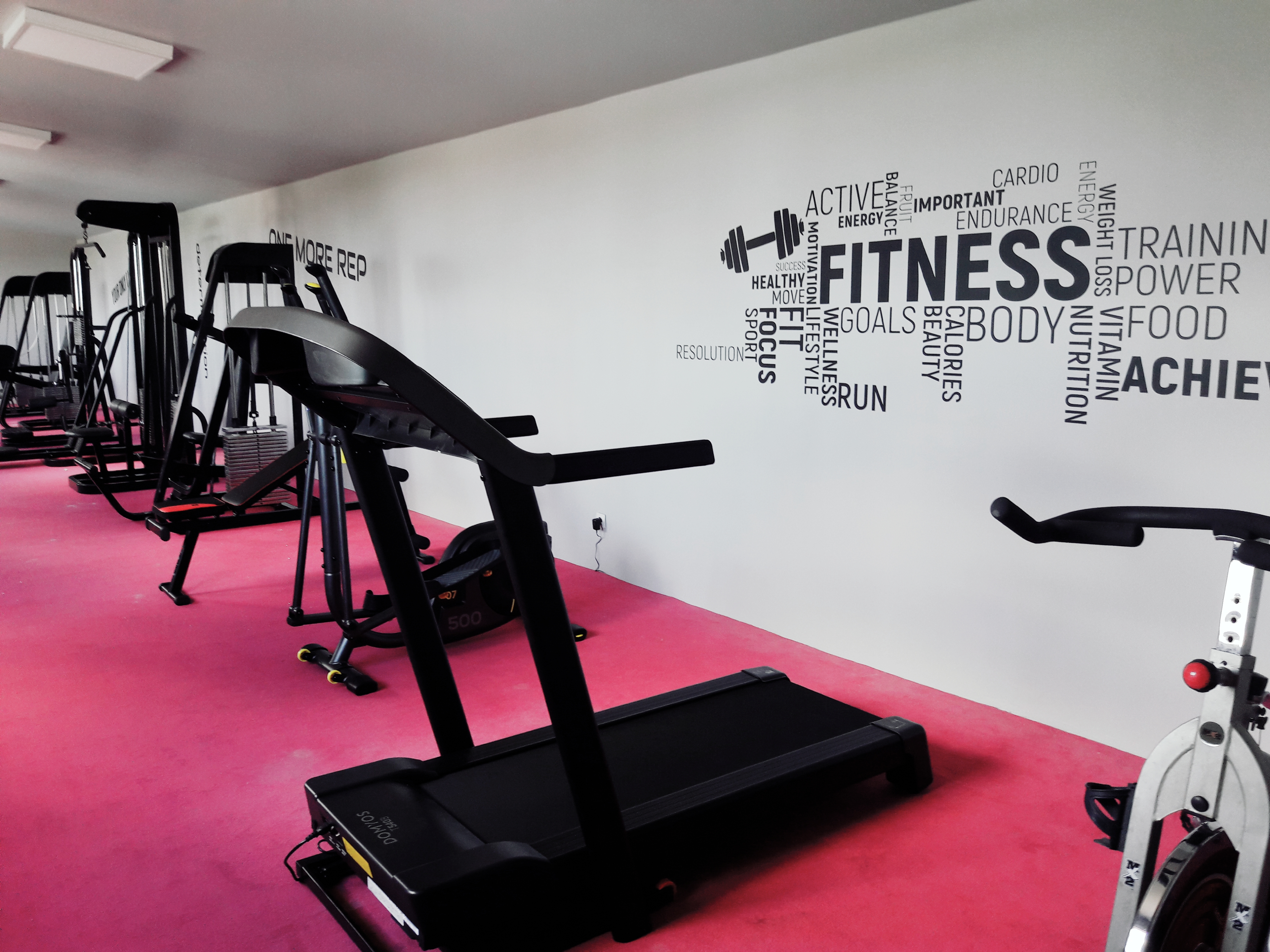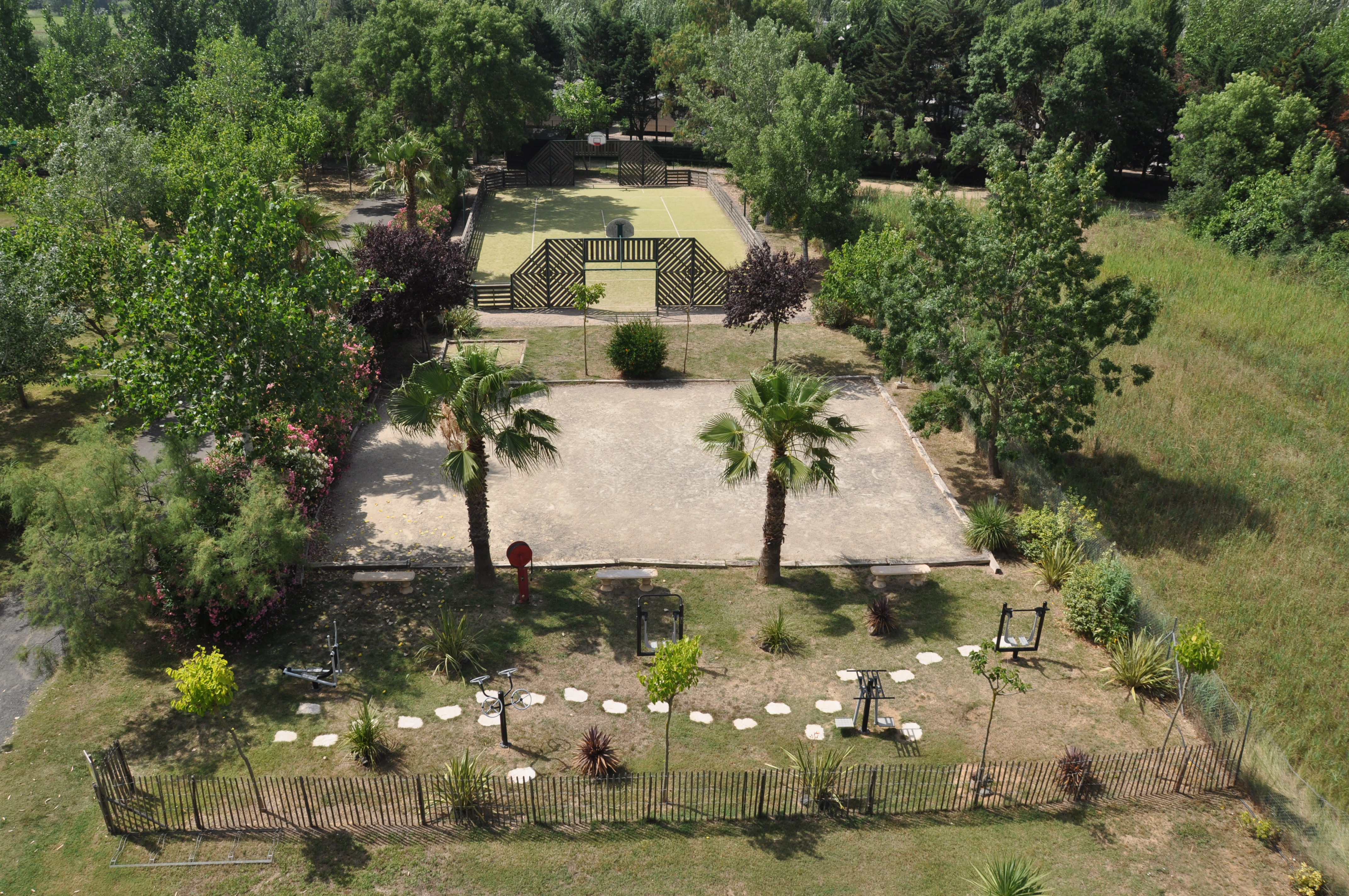 This shady campsite is arranged and decorated in a Mexican style, on the edge of the Canal du Midi. Numerous possibilities of leisure, animations and services for a 100% relaxing holiday. Rental of pitches and accommodation.
L'Air Marin campsite is located on the banks of the Canal du Midi, 15 minutes walk from the beaches of Vias-Plage.
For 40 years, L'Air Marin and its team have been immersing you in a Mexican setting: cactus, colourful facades, lush vegetation, family and festive atmosphere.

Everything is planned to make you spend a relaxing holiday under the Mediterranean sun:
– heated and covered swimming pool, large swimming pool, whirlpool, slide, paddling pool
– gym and outdoor fitness area
– yoga, aquagym, zumba classes
– mini-golf, trampoline, multi-sports ground, 2 padel courts
– wellness area
– boats and canoes on the Canal du Midi

You will also be able to get a lot of thrills with the numerous activities in the surrounding area: amusement park, water park, animal park, karting, tree climbing, jet ski, banana, …

Vias-Plage and its region will allow you to escape with its local markets, vineyards and picturesque villages.
Prices
| | Minimum price | Maximum price |
| --- | --- | --- |
| 2 adults + 1 car + 1 pitch + Electrical connection / day | 21.00 € | 46.00 € |
| Mobile home – price per night | 40.00 € | 130.00 € |
| Additional person | 4.00 € | 10.00 € |
| Extra charge for pet/day | 3.00 € | 6.00 € |
| Chalet – canvas bungalow/week | 300.00 € | 1,225.00 € |
| Chalet/HLL – price per night | 48.00 € | 175.00 € |
| Mobile home/week | 240.00 € | 910.00 € |
| Mobile home – price per night | 40.00 € | 130.00 € |
| Rental for 2/4 persons/week | 258.00 € | 1,120.00 € |
| 2 to 4 guest rentals – price per night | 43.00 € | 160.00 € |
| Location per day for caravan | 21.00 € | 46.00 € |
| Additional person | 4.00 € | 10.00 € |
| Extra charge for pet/day | 3.00 € | 6.00 € |
| Chalet – canvas bungalow/week | 300.00 € | 1,225.00 € |
| Chalet/HLL – price per night | 48.00 € | 175.00 € |
| Mobile home/week | 240.00 € | 910.00 € |
| Rental for 2/4 persons/week | 258.00 € | 1,120.00 € |
| 2 to 4 guest rentals – price per night | 43.00 € | 160.00 € |
Means of payment
Cheques and postal orders (F)
Activities available on site
Entertainment
Fitness
Hiking (long and shorter distances)
Practical information
Chemin des Oeillets
Bord du Canal du Midi

34450 VIAS-PLAGE
Languages spoken
English

German

Spanish

Dutch

French
Online booking
Facilities and Services
Games for children
Heated swimming pool
Outdoor parking
Motor home pitch
Parking
Lavatories
Multisports ground
Washing-machine
Aquatic area
Restaurant
Paddling pool
Bare emplacements
Bar
Mobil homes HLL / air-conditioned chalets
Wi-Fi chargeable
Caravan site
Swimming-pool
Volley
Nursery
French bowling alley
Sports hall
Indoor swimming pool
Barbecue
Swimming pool with water slides (water park)
Electrical connections
Dryer
Mini golf
Babies equipment for rent
Bread counter
Grocery store
Laundry service
Safe rental
Ice-block depository
Beautician
ATM
WiFi available
Mobile home rental
Overnight supervision
Canvas bungalow and leisure accomodation rental
Sheets rental
Rental of towels
Kid's club
Go back to the list