Adissan
The birthplace of the Clairette grape
Fancy taking a break in the middle of wine-producing countryside? Take time to stop off in Adissan and sample this unique, celebratory wine.
The greatest of the great Languedoc wines
"It was the Romans who were responsible for introducing Clairette, Narbonne's finest grape variety."
The village of Adissan may have got its name from a rich, Roman property owner who set up his villa south of what is today's village. Archaeological digs carried out on this important site, have uncovered evidence of land planted with vines as well as large wine-making facilities and significant wine storage, in particular. Bunches of grapes found here, at the bottom of a well, have been identified as the Clairette variety.
Adissan is in the heart of the Clairette du Languedoc region, which achieved AOC status in 1948. As you stroll through the narrow village streets, you'll notice the wine-growers' houses, the legacy of a thriving wine business.
Treat yourself to a tasting session at the Wine Cooperative where you can sample the famous dry white or sweet white wines produced from the famous Clairette grape variety, a unique, small-berried, white grape.
Explore the village
In Adissan, you can either take a break in the shady park, near the old washhouses or in place du Griffe square, adorned with the statue l'Eté, (Summer), by the great sculptor, Mathurin Moreau. The Romanesque church, Saint-Adrien, first referred to in 1175, was rebuilt during the 14th century, in a rural, Gothic style. Its belfry dominates the village.
Zoom on
Close up on: La Roque chapel
Take time to visit La Roque chapel, 2.5 km from the village, along the vineyards. The view from its lookout point is breath-taking! Two interpretation panels provide information about the landscape and the famous Clairette grape. It was built by local inhabitants in 1851 in honour of the Virgin Mary, following the outbreak of the plague.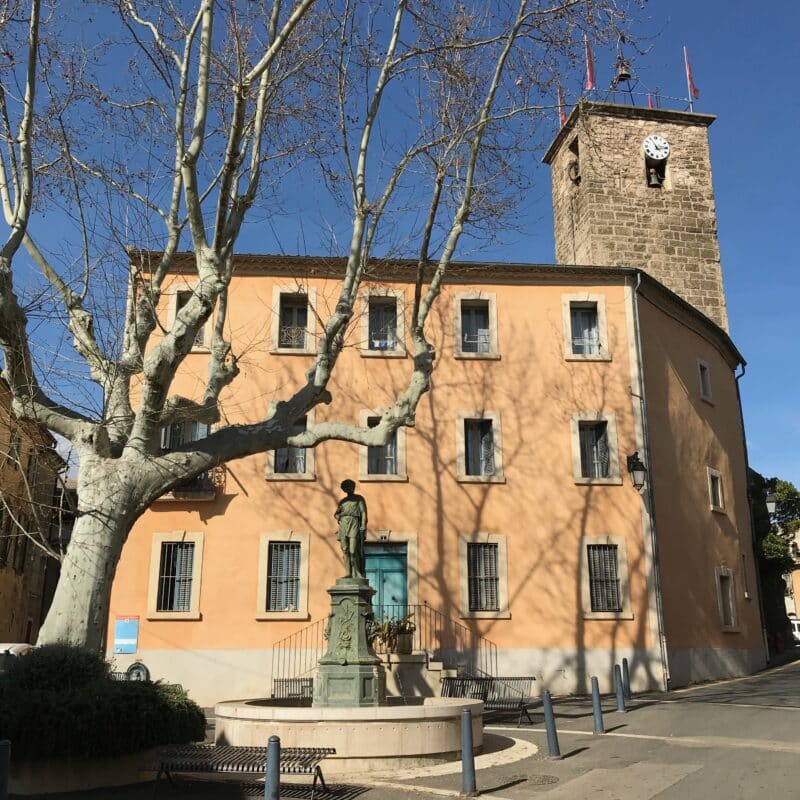 Plan your trip
Wine, terroir and markets
Address book
Tourist Office
Bureau d'information
20 place du 14 juillet
34120 Pézenas
Phone : 04 67 98 36 40
Email