Terroirs, history and a perfect wine tourism destination in the Hérault Méditerranée region. Take advantage right now of the invitation to discover its vineyards, wine cellars and wine estates…and its wines of course!
The wine tourism map "De vins en découvertes • Cap d'Agde – Pézenas"
This wine tourism map takes you along routes between sea, vineyards and hillsides, and lists all the addresses and products of the 85 wines estates and cooperative wineries whose cellars are accessible to the public.
You will also find a selection of remarkable heritage sites.
It is offered free in tourist offices, and you can also download it.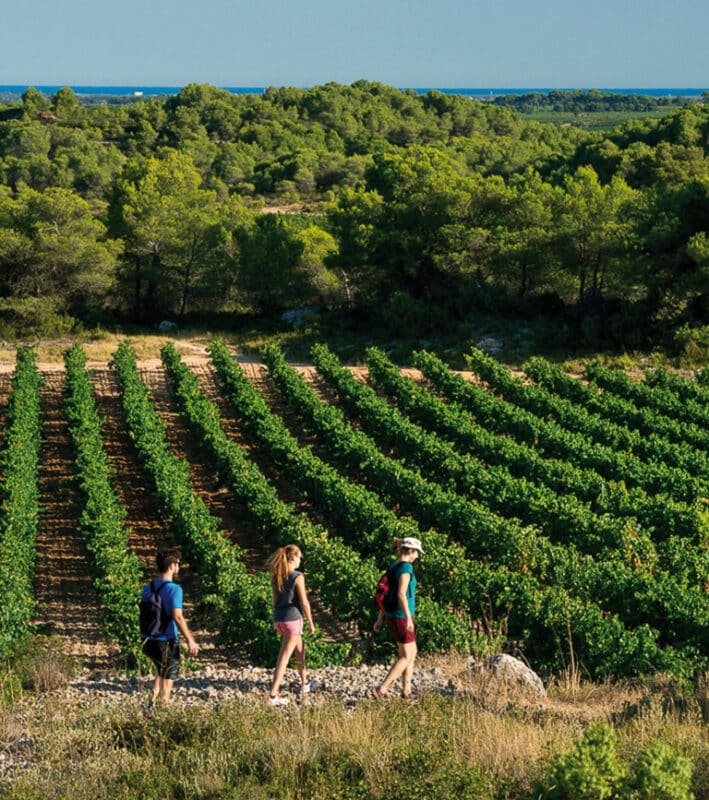 Virtual tour… before the real tour
To find information and make your choice before leaving for the vineyards, the interactive terminals installed in the Tourist Offices in Agde, Cap d'Agde and Pézenas offer a virtual window on the terroirs and heritage of the 19 towns and villages in the Hérault Méditerranée region.
This "virtual flyover" is a good way of best preparing your next wine tourism trip…or of pleasurably reliving a visit you have already made, through some very beautiful images.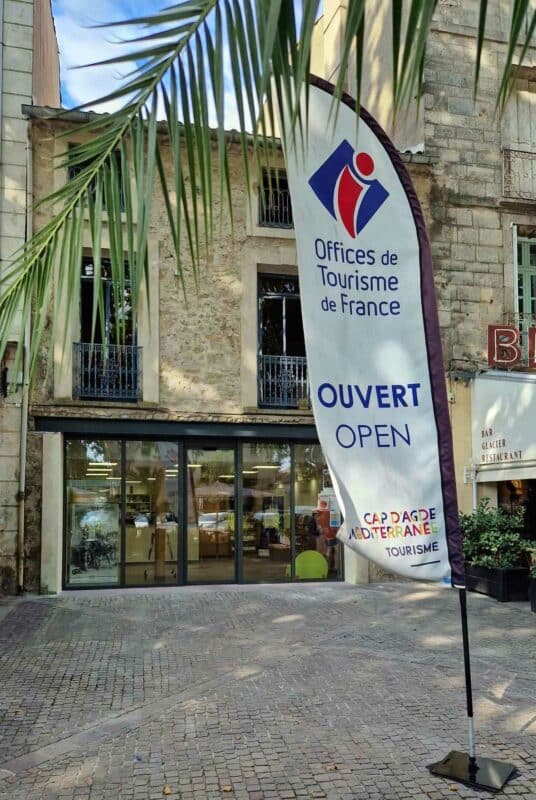 The Wine Discovery Centre
Situated in the heart of the town of Montagnac, this centre showcases the history of wine and the vine since it was introduced by the Greeks almost 2,600 years ago.
Six historical sequences recount the developments in production techniques, the creation and organisation of wine estates, the crises and periods of expansion and the architecture…
This story is told using some very entertaining media: an optical theatre, a digital book, and a large interactive map offer an exciting way to explore the wine cellars and estates.
This centre is free and open to all.
Tel : 04 67 24 18 55.
Cap d'Agde Mediterranee is one of the leading wine tourism destinations in France. Cellars, castels and estates, guided tour and thematic route, stays and weekends, leisure activities and hikes, festivals and events… the Tourist Office tells you everything by here.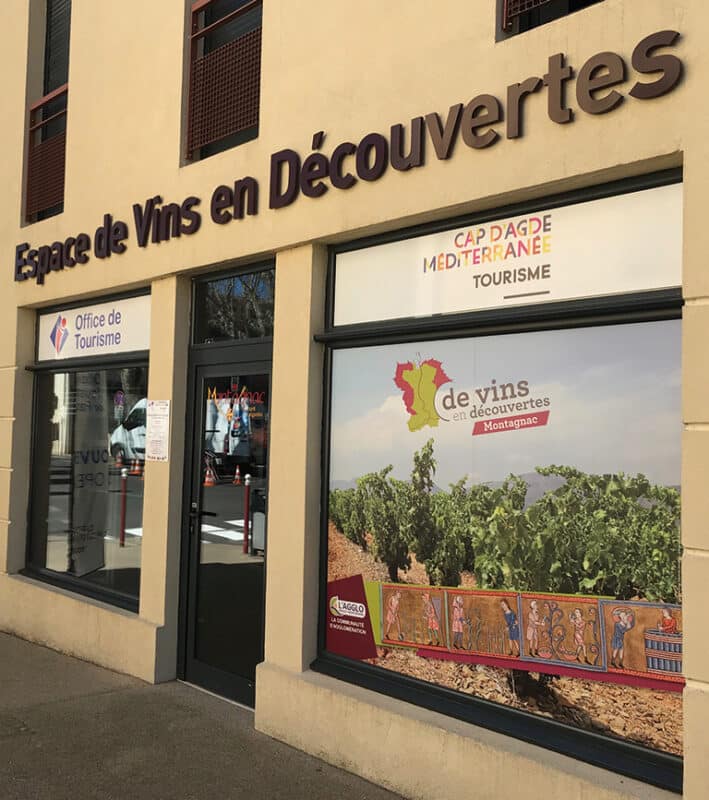 he abuse of alcohol is dangerous for the health. Please drink responsibly.
Image crédits : Adobe Stock
It is forbidden to reproduce images